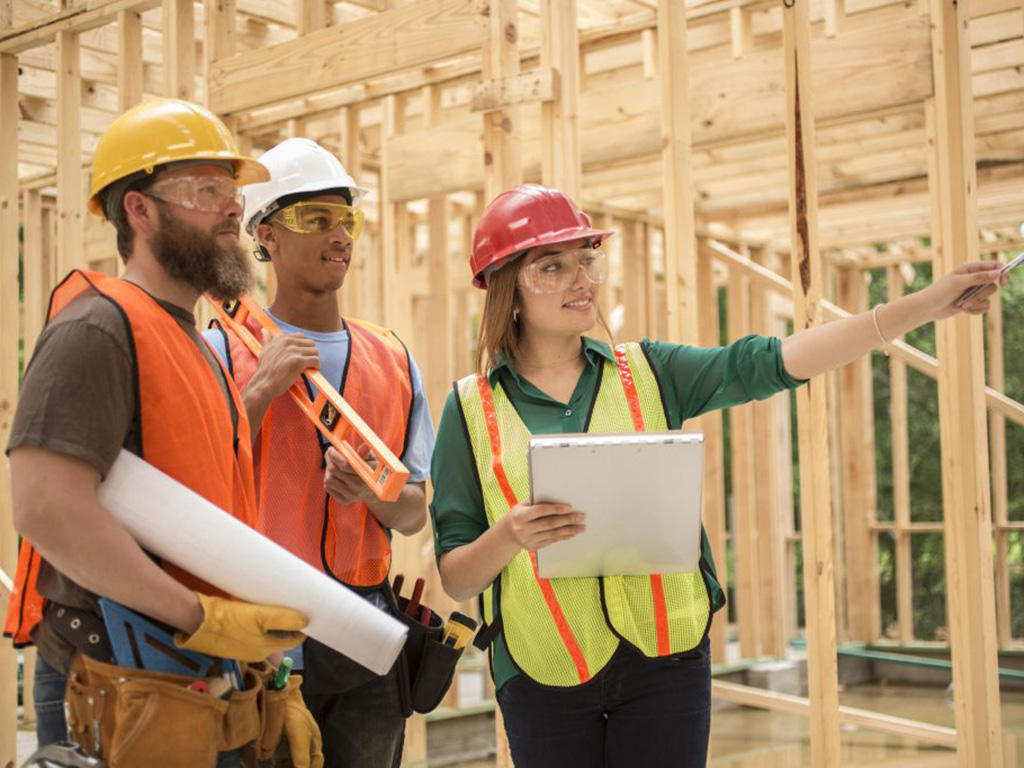 Earn while you learn!
Palomar College, in partnership with local union organizations, provides apprenticeship training programs registered with California Division of Apprenticeship Standards(DAS). Apprentices earn college credit while learning occupational skills in the classroom and implement those skills in paid, on-the-job training while working for local contractors. Apprenticeship wages are a portion of the journeyman wage rate and increase throughout the training program. Upon successful completion of the program, students earn a Certificate of Achievement from Palomar College and a Journey-level Worker Certificate from the CA Division of Apprenticeship Standards.
Learn to repair and restore cars.
If collision repair and refinishing sparks your interest or you have the passion to transform vehicles, Palomar College has the training for you! The high demand for skilled Auto Body Technicians will put you in the driver's seat in this career field.  Our program instructors bring their real-world industry experience, industry partners and industry certifications to teach you the hands-on skills needed to reshape and restore a wide range of vehicles. The Palomar College curriculum is developed in close partnership with leading industry partners such as I-CAR, car manufacturers, insurance companies and employers. Palomar College Auto Body Program also uses the latest technologies and equipment in our state-of-the-art labs and classrooms. Visit us today!
PROGRAM OFFERINGS – Associate of Science Degrees & Certificates  Auto Collision Repair – This program will prepare students for an entry-level position in the automotive collision repair industry.

Students, start your engines and enter the field of automotive technology!
Automotive Technology program offering three programs of study:
Auto Chassis and Drive Lines– will prepare students for entry-level positions in all aspects of the Automotive Industry with an emphasis in drive-line repair.
Electronic Tune-Up and Computer Control Systems – will prepare students for entry-level positions in all aspects of the Automotive Industry with an emphasis in drive-ability concerns.
Mechanics – General – will prepare students for entry-level potions in all aspects of the Automotive Industry.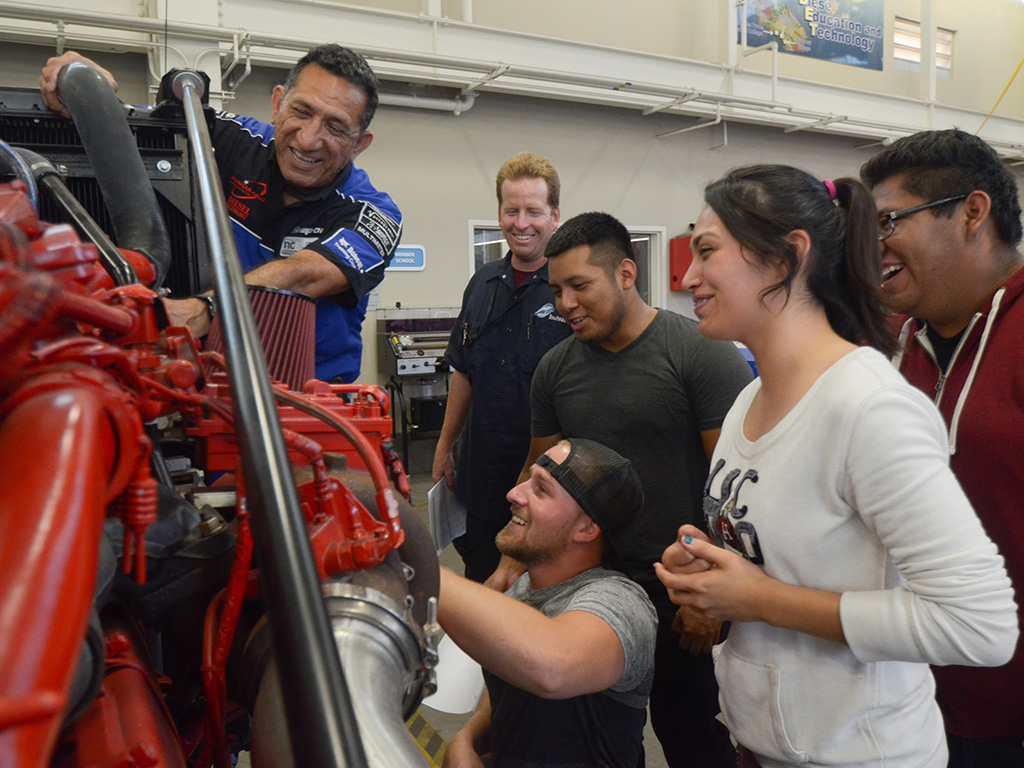 Become a Diesel Technician and earn a good living.
Diesel Technology Program is educating and preparing the Diesel Technicians of the future with the latest technologies and basic soft skills that the Diesel industry now requires.  We are committed to provide highly trained staff and dynamic private and public partnerships with Local, State and National entities.  We work to empower our graduates to make successful career and life choices that improve their lives, their communities, and the economy.
Become a drone pilot at Palomar College!
This program will prepare students for employment in many fields that employ drones or Unmanned Aircraft Systems (UAS) in their daily operations.  These fields include mapping and surveying, environmental management, real estate, journalism, search and rescue, agriculture, videography, public safety, as well as cultural resource management and archaeology.  The curriculum will provide students with hands-on training in UAS operations, basic knowledge in drone data processing and analysis, and preparation for the Federal Aviation Administration's Commercial Remote Pilot Exam.
Brand new program with amazing career opportunities.
Air Conditioning, Heating and Refrigeration program is designed to provide students with the knowledge and hands-on learning skills in the air conditioning and refrigeration industry:  applications of theory, principles, and techniques will include system components and their interrelated functions, safety, procedures, tools, and equipment; proper testing and evaluation skills to trouble shoot and perform repairs as required.
The program also provides retraining and upgrading of skills for maintenance technicians, including EPA certification.
Be a leader in Public Works Management

!

Specifically designed for individuals employed by or seeking employment in public works organizations in San Diego County. Provides an overview for field personnel of the basic elements of the Public Works Industry and introduces students to administrative responsibilities and planning. Prepares field personnel for "Lead Worker" positions. Introduces management and administrative concepts to field staff. Classes are designed to prepare Lead Workers for front line supervisory positions in the Public Works field. This is a cooperative program offered by Citrus, Palomar and Santiago Canyon Colleges in collaboration with and approved by the Maintenance Superintendents Association and American Public Works Association.