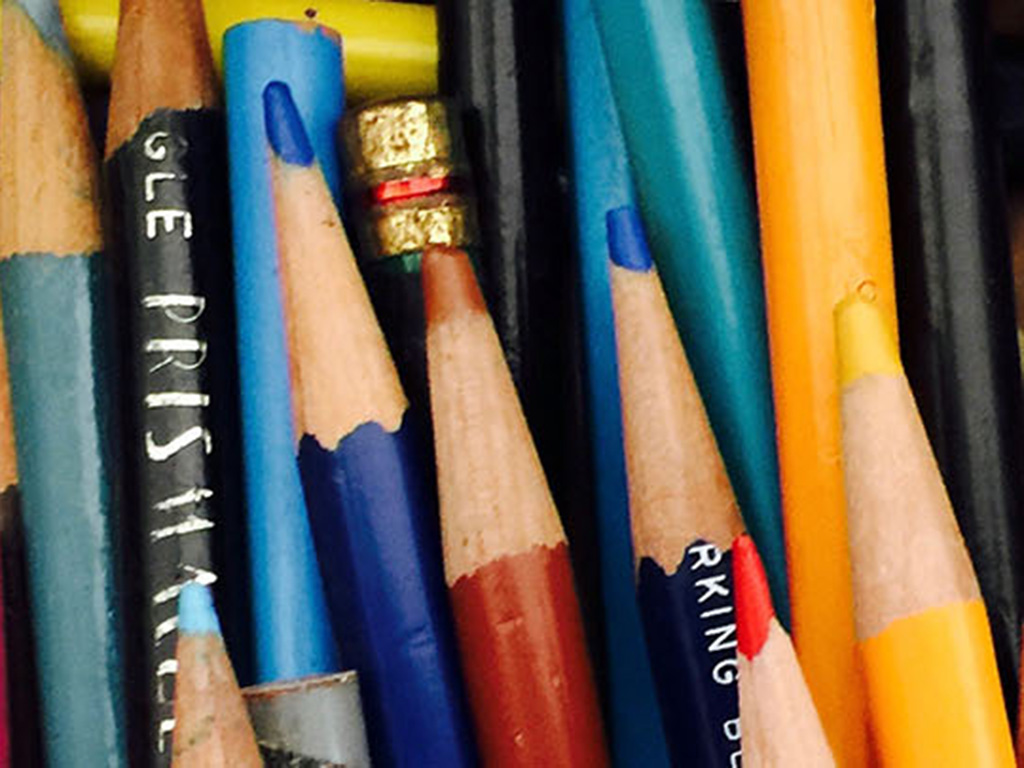 Combine design and drawing skills in the production of imagery.
Illustration courses prepare students to draw and paint images to be used for editorial and product illustration.
Both Graphic Design and Illustration programs incorporate digital media in their courses of study. Software applications that are used include Adobe Illustrator, Photoshop and AfterEffects, Corel Painter, Autodesk Maya, and Pixologic ZBrush. Courses in digital arts are meant to supplement, not replace, hand fabrication concepts and skills, and the prerequisites and/or recommended preparations reflect the skills needed to succeed in the variety of digital courses offered in our programs.