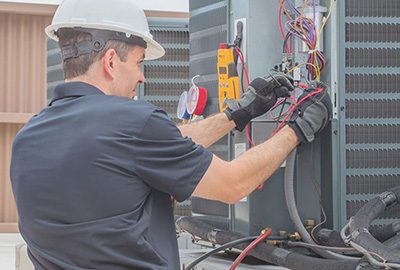 Brand new program with amazing career opportunities.
Air Conditioning, Heating and Refrigeration program is designed to provide students with the knowledge and hands-on learning skills in the air conditioning and refrigeration industry:  applications of theory, principles, and techniques will include system components and their interrelated functions, safety, procedures, tools, and equipment; proper testing and evaluation skills to trouble shoot and perform repairs as required.
The program also provides retraining and upgrading of skills for maintenance technicians, including EPA certification.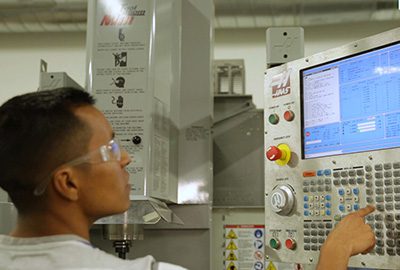 One of the hottest occupations in advanced manufacturing.  Become a Machinist!

The program will provide students with foundation math, reading, writing and computer skills needed to succeed in a technical occupation. This interdisciplinary program will incorporate curriculum from disciplines such as math, industrial technology, engineering, business and computer science. Upon completion of this program, students may potentially secure entry-level positions in technical fields while concurrently completing their Associate's degree.
Transform your passion for space enhancement into a career!
The Palomar College Interior Design Program can assist you with transforming your passion into a career.  With two programs of study; AS degree or Certificate of Achievement , our program begins with the foundational elements and principles of design, and continues into residential and commercial design processes. Our program focuses on skill development; such as hand drafting and quick sketching, and technology; such as AutoCAD, Revit, Sketch-up and Adobe programs. Additionally, our Interior Design program is affiliated with the National Kitchen and Bath Association. Students graduate with a portfolio, ready to enter the workforce or transfer to a four-year program.​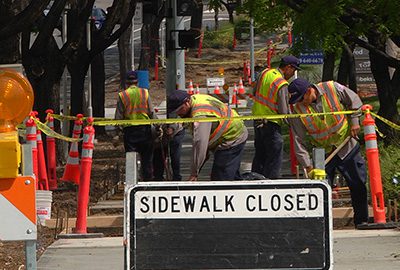 Be a leader in Public Works Management!
Specifically designed for individuals employed by or seeking employment in public works organizations in San Diego County. Provides an overview for field personnel of the basic elements of the Public Works Industry and introduces students to administrative responsibilities and planning. Prepares field personnel for "Lead Worker" positions. Introduces management and administrative concepts to field staff. Classes are designed to prepare Lead Workers for front line supervisory positions in the Public Works field. This is a cooperative program offered by Citrus, Palomar and Santiago Canyon Colleges in collaboration with and approved by the Maintenance Superintendents Association and American Public Works Association.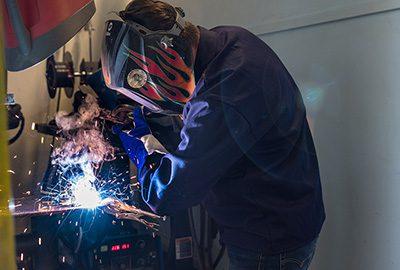 Welders and Fabricators are in high demand.  Earn your certification as a Welding Inspector.
Provides training for a career in the field of welding. Following the study of basic welding processes, the student may elect to concentrate in one or more of the basic welding processes and to prepare for the industrial certification test. Introduction to GTAW, GMAW, and SMAW welding process with concentration .on GTAW. Basic math, print reading, and layout skills and knowledge will be taught to prepare students for entry-level employment as a GTAW welder.
What are you looking for?
A - Z Index