The Palomar College Library and Information Technology (LIT) Program provides training for students desiring employment as library technical assistants and retraining for those reentering the labor market.
Libraries and Learning Resource Centers are critical components of the information age.  Special training is needed in order to organize and retrieve information.  Out of this need has come the occupational area of the library/media technician.  This program provides training in skills, attitudes, and knowledge leading to a Library Technical Assistant Certificate which can be applied in many occupational areas, including libraries.
Since 2014 all courses  in the LIT Program (LT prefix) have been offered exclusively online. The one required course to earn a Certificate from outside our department is also available as an online offering. Students can complete the required LIT coursework in any sequence and can earn a certificate in one year. Classes are offered in Fall, Spring and Summer.
For more information about our graduation rates, the median debt of students who completed the program, and other important information, please:Click here for Certificate Disclosure information.  For a detailed program description and list of courses click here.  For more information on successfully completing the Library and Information Technology Program consult our Program Pathway Mapper and view the links below.
Visit us on Facebook.  

---
If you receive your Library and Information Technology degree at Palomar, you are automatically eligible to apply for the Library Support Staff Certification (LSSC). The LSSC program is managed by ALA-APA (American Library Association-Allied Professional Association), an ALA affiliated program.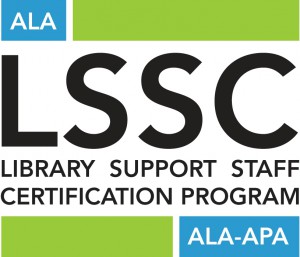 Contact for the Library and Information Technology (LIT) Program:
Marie Templo-Capule, Library Dept. Co-Chair, LIT Program Coordinator
Palomar College Library
1140 West Mission Road
San Marcos, CA 92069-1487
(760) 744-1150, ext. 2941
FAX (760) 761-3500
Email: mtemplocapule@palomar.edu
Other Library and Information Technology Department Contacts
---
Important Graduation Application Deadlines
| | |
| --- | --- |
| Spring Semester | February 28 |
| Summer Semester | June 30 |
| Fall Semester | September 30 |