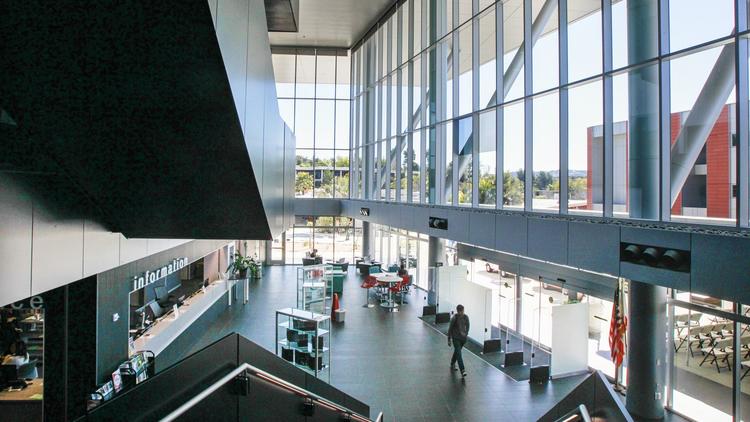 The Library and Information Technology Program (LIT) at Palomar College debuted in Fall 1970 as the Library Technology Program. The first certificate was awarded in Spring 1971. Since that time the Program has successfully awarded both Certificates and Associate degrees to prepare workers for jobs in the Library industry. [read more...]
Certificate Requirements
Course
Units
Offered
Pre-Req
LT100*
3
Fall
None
LT110*
3
Spring
None
LT115*
3
Fall
None
LT120*
3
Fall
None
LT125#
1
Fall/Spring
None
LT130*
3
Spring
None
LT140*
3
Spring
None
CSIT 105
3
Fall/Spring/Summer
None
ENG 100 or
4
Fall/Spring/Summer
C in ENG 50**
BUS125
3
Fall/Spring/Summer
None
* In-person orientation scheduled but optional
** Course currently not offered online
# No orientation required
Effective
June 2009
, the American Library Association approved Palomar's entire LIT Program as meeting all the requirements for their Library and Support Staff Certification (LSSC).  This approval makes all students graduating from Palomar with an LIT Certificate immediately eligible for the LSSC.
We renamed our program (Library and Information Technology Program) in 2012 to align it with changes in the library field that emphasize the links to the larger Information industry. At that time, we also changed the Associate degree from one in Arts to one in Science.
Since 2014 our core course offerings (LT prefix) have been offered exclusively online. The two required classes that are outside our department are also available as online offerings. Students can complete the required LIT coursework in any sequence and can earn a certificate in one year. Classes are offered in Fall or Spring. There are no LT classes offered during Summer session.
To learn more about career opportunities for library technicians you can consult employment resources using information about the following: