CONTACT US
To mitigate and minimize the spread of COVID-19, our staff will be working a hybrid schedule starting 02/22/22
Office: TLC 100, San Marcos Campus
Phone: 760 744-1150, EXT. 3931
Email: promise@palomar.edu

Spring Hours of Operation
On-Site Hours
Monday-Thursday 8am-5pm
Remote Hours
Friday: 8am-4pm
Upcoming Closure:
Our office will be closed on May 29 in observance of Memorial Day.
Coming To Campus
Please complete the daily pre-screening form before coming to campus.
Please be ready to show the "you are cleared" confirmation from the Cleared4 platform if requested by a staff member.
As part of our ongoing efforts to reduce the spread of COVID-19 and protect the health and safety of students and employees,  we will continue to require face coverings indoors regardless of vaccination status until further notice.
Upcoming Events
No upcoming events
Palomar Promise 2022-23
We are currently accepting applications for the Palomar Promise program for 2022-2023 academic year.
Eligible students must first apply to Palomar College. After receiving your Palomar SID, log on to your MyPalomar student portal (Student Center screen) to locate the Promise application. For more information on how to apply to Palomar Promise, click here.
Accessing Your Promise Textbook Credit
*Promise students who are confirmed for Spring 2022 will receive a Promise Confirmation letter via their Palomar student email with information on when and how they can access their textbook credit via the Palomar College Bookstore.
Skillshops
Current Promise Students - Spring 2022 Skillshops are now available. Check out the Skillshops site for details and to register.
Continue to check your student email for updates.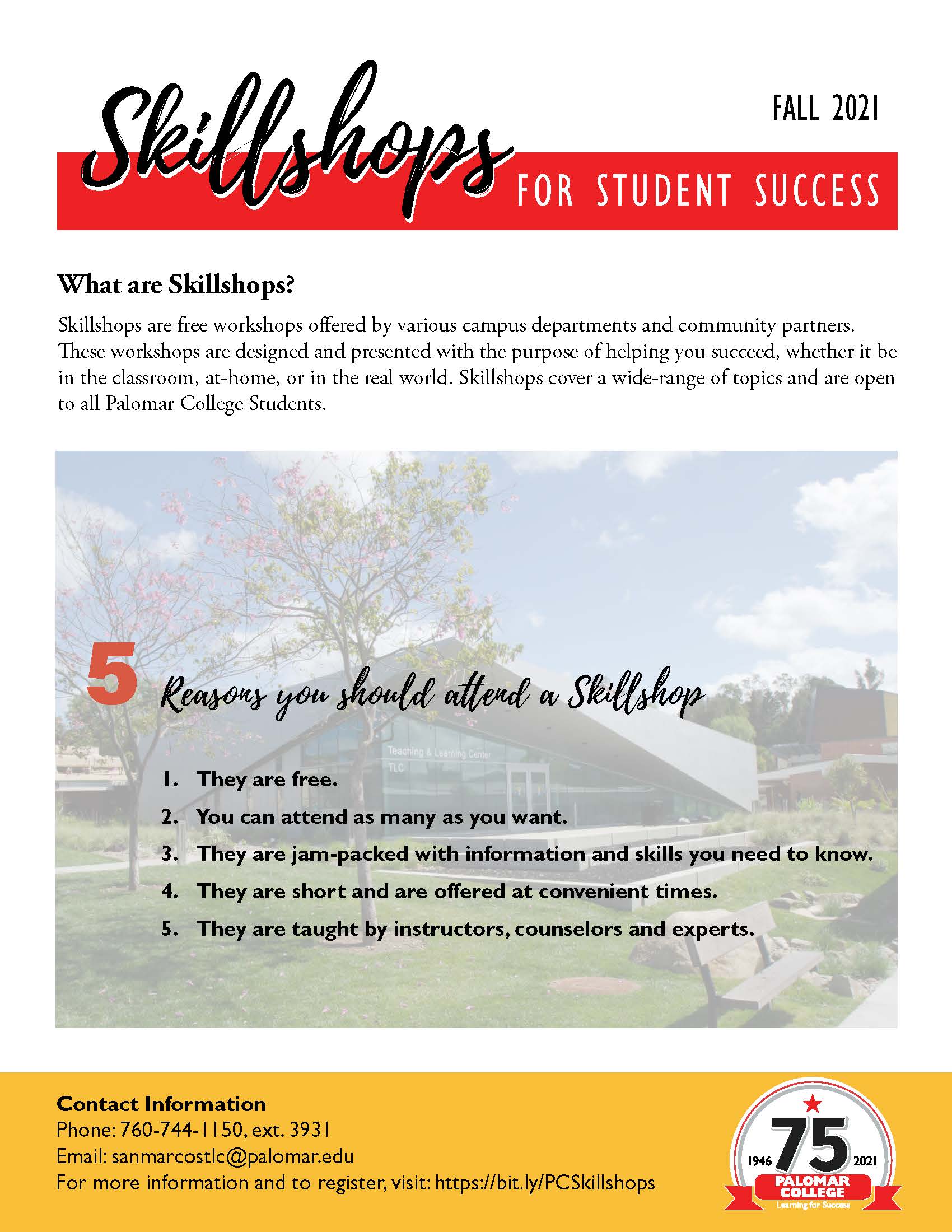 Tutoring Support