---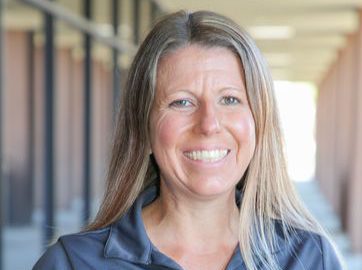 Sarah Desrochers is a full-time faculty member in the Emergency Medical Department and also serves as the Program Director for the EMT and Paramedic programs. Sarah has been full time with Palomar since 2013 and was an adjunct faculty member for Victor Valley College from 2007-2013. Sarah's career in EMS began in 2000 when she earned her EMT certification from Crafton Hills Community College. She has been a paramedic for 18 years earning her paramedic license in 2004 again from Crafton Hills Community College. Sarah worked for American Medical Response from 2000-2007 and for Mercy Air as a flight paramedic from 2007-2016.
Sarah also works for the Auto Club Speedway as a paramedic and has been with the speedway since 2006. Sarah earned a degree in Criminal Justice in 1999 from the University of Louisiana-Monroe where she feels honored to have earned a full ride scholarship (athletic and academic combined) to play softball at ULM. Fun fact. Although only 5'2, Sarah was the starting catcher her sophomore year through senior year.
Sarah earned a master's degree in Adult Education and Training in 2011 from the University of Phoenix. She chose to go back to school as she wanted to learn more about adult education so she could become a better instructor for the students. Sarah's hobbies include golfing, skiing, boating, and camping with her fiancé' and spending time with her family and dogs.
Sarah Desrochers, Sdesimone@palomar.edu, Paramedic Program Director/ Associate Professor, 760-744-1150 Ext. 8152
---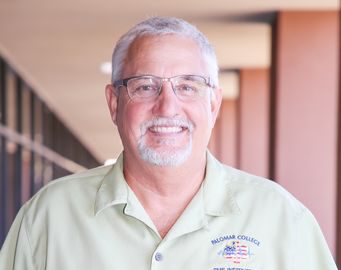 Hi all.
Let me introduce myself. My real name is William, but I go by Skip. My career started back in 1989 when I got my Paramedic education from Crafton Hills College and got hired on with Carlsbad Fire Department in that same year. My 30-year career gave the opportunity to work as a SWAT Medic, Flight Medic, and a Rescue Medic. Eventually I promoted to Captain and that is the rank I retired with. Here at Palomar, I started teaching part time in 1992 and after I retired from the Fire Department, I came here full time. I currently have been here full time for 3 years and I serve now as your Department Chair.
As far as my personal life. I went to Carlsbad High School and graduated in 1984. Got a degree from Cal State Long Beach and my Paramedics from Crafton Hills College. I am the father of three children and married to my high school sweetheart and CUSD teacher Lisa. I enjoy photography, surfing and time spent with family.
William "Skip" Clark, Wclark@palomar.edu, EMT Program Director/Department Chair, Associate Professor, 760-744-1150 Ext. 8153
---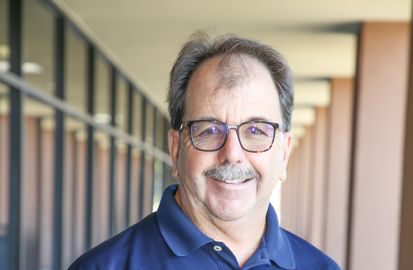 Michael Finton joined the Emergency Medical Education Department in 1999 as an Associate Professor. Michael received his Associate Degree in Nursing from Rancho Santiago College in 1990. He served as an Emergency Room Nurse and Administrative Liaison as well as Mobile intensive Care Nurse for Western Medical Center in Santa Ana from 1988 to 1998. Prior to joining Palomar College staff, Michael served as an EMS instructor for Orange Coast College in Costa mesa. Michael has received his EMT-Paramedic Certificate in 1987 through Daniel Freeman Hospital.
Michael Finton, Mfinton@palomar.edu , R.N., C.E.N., Professor, 760-744-1150 Ext. 8154
---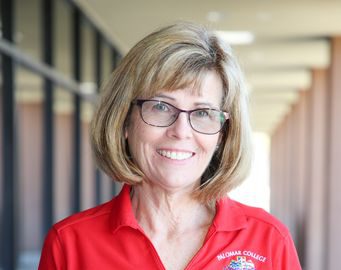 Hello, My name is Patty Boyle.
I am the Skills Coordinator for the Emergency Medical Classes. I am coming up on my 3rd year here at Palomar College.
My Background: I have been a Volunteer Fire Fighter, Fire Department Communications Coordinator, an Aeromedical Dispatcher, Fire Prevention Specialist and a Paramedic. I have worked in many cities as a Medic.
Education: I have degrees in Paramedicine and Fire Science I was in Paramedic Class 1 here at Palomar College.
Fun: Traveling with my family.
Home Life: Married
Daughter in College
Patty Boyle, Pboyle@palomar.edu, EMT/Paramedic Lab Coordinator, Assistant Professor, 760-744-1150 Ext. 8139
---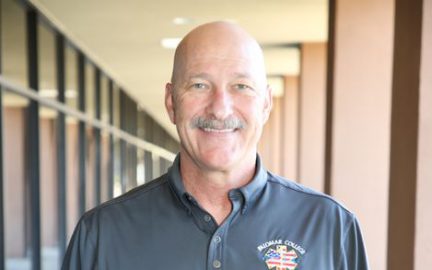 Andy Page was first certified as an EMT in 1982 while he was still attending high school in Manhattan Beach, California.  In 1987, he completed paramedic training at UCSD and began working as a Firefighter/Paramedic for the City of Poway the same year. 
Andy was a Firefighter/Paramedic for fifteen years in Poway and worked as a part-time paramedic in the City of San Diego for several years. In 2003, he was promoted to Fire Captain/Paramedic and began getting involved with more training programs and projects for the fire department. These training programs included co-coordinator of the City of Poway Reserve Firefighter Program, Haz Mat First Responder Training Coordinator, and the department's Fire Apparatus Specifications and Outfitting Committee.
In 2018, after serving as a firefighter for 31 years, Andy began teaching full-time for the EME Department at Palomar College. 
Andy has been married since 1988 and has two wonderful (adult) children and one wonderful daughter-in-law.
Andy Page, Apage@palomar.edu, Lead Paramedic Instructor, Associate Professor , 760-744-1150 Ext. 8158
---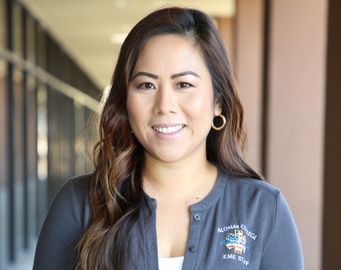 Ally Do received her bachelor's degree of science from the University of California, Riverside in 2009. She joined the EME department as the new Clinical Coordinator in March 2014.  Since then, Ally's new title has been reclassified and she is now the Career Technical Program Specialist for EME.
Ally is married to her high school sweetheart and a San Diego City Firefighter/Paramedic. They have two little boys. In her spare time, Ally enjoys cooking, working out, and spending time with her family.
Ally Do, Ado@palomar.edu, Career Technical Program Specialist, 760-744-1150 Ext. 8151
---
Image Sources
EME: Palomar Community College District
Sarah DeSimone: Palomar Community College District
William "Skip" Clark: Palomar Community College District
Michael Finton: Palomar Community College District
Patty Boyle: Palomar Community College District
Andy Page: Palomar Community College District
Ally Do: Palomar Community College District