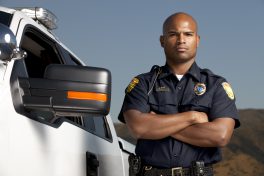 Prepares students for a career in the public or private job sector providing security services to institutions, government entities (Department of Homeland Security and Transportation Security Administration), and the general public. This program will give students general knowledge and skills of Homeland Security.
Associate Degree in Science (AS)
To earn an Associate Degree in this program, complete the program requirements below as well as the Associate Degree General Education requirements found here.
COURSE
UNITS
FACE-TO-FACE at CPPEN
ONLINE
PRE-REQ
Program Requirements
AJ 100: Introduction to Criminal Justice
3
Fall 22
Spring 21
AJ 101: Criminal Evidence
3
Fall 21
Spring 21
AJ 102: Criminal Procedures
3
Spring 21
AJ 103: Community Relations
3
Summer 21
Spring 21
AJ 104: Criminal Law
3
Summer 22
Spring 21
AJ 106: Police Ethics
3
Spring 22
Spring 21
AJ 151: Introduction to Terrorism
3
Spring 22
Spring 21
AJ 152: Weapons of Mass Destruction
3
AJ 153: Issues in Homeland Security
3
AJ 180: Criminology
3
Spring 21
Spring 21
*CE 100: Cooperative Education
3
FIRE 131: Emergency Preparedness
3
Total Units 36
*Cooperative Education must be related to this major.
*All classes for SPRING 2021 semester will be conducted via remote learning.  Please check with your faculty member on which method of teaching they will be using.