Our medical team in the Student Health Centers is available during our hours of operation. We provide a range of basic medical services for Palomar College students in-person and via Telehealth. Over-the-Counter medication and supplies are also available for pick up.
Please come in or call ahead to speak with our administrative staff who will assist you with scheduling an appointment: (760) 891-7530.
Summer 2023 Hours: May 30 – August 18, 2023
San Marcos Campus: HC Building
Monday – Thursday 8:00 a.m. to 5:00 p.m.
Friday 8:00 a.m. to 2:00 p.m.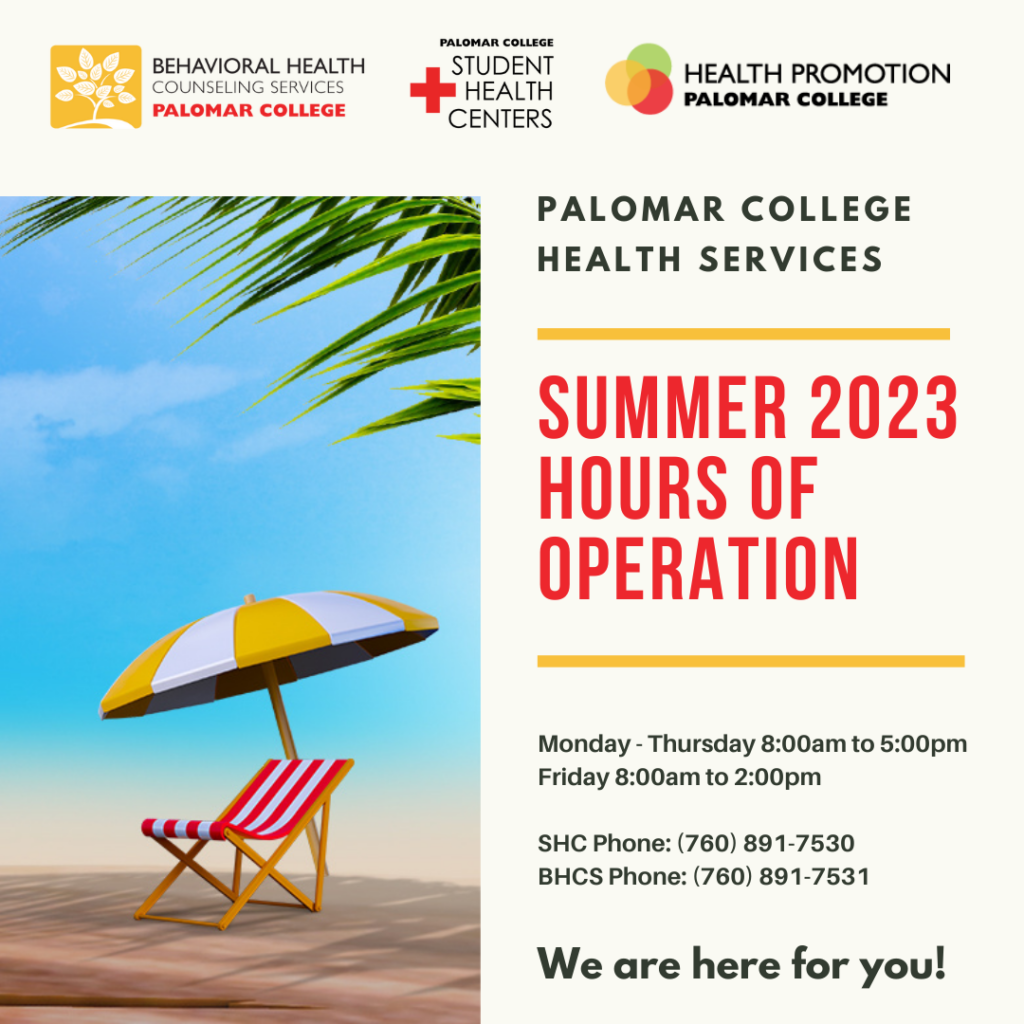 Campus Holidays
May 29, 2023 – Memorial Day
June 19, 2023 – Juneteenth
July 4, 2023 – Independence Day