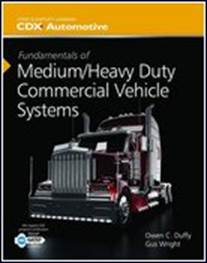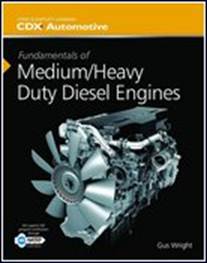 CDX Automotive, a division of Jones & Bartlett Learning, is the world's leading provider of interactive and experiential automotive curriculum for light vehicle, medium/heavy truck, and bus technician training. Since 1994, we have set the standard for media-rich, online, and flexible automotive training programs that enhance instructional effectiveness, student engagement, and learning outcomes.
More than 3,000 high schools, vocational schools, community colleges, commercial fleets, established auto shops, and corporations in over 50 countries have benefited from CDX Automotive's unique Know-See-Do-Prove instructional model.
Our comprehensive yet flexible online training programs helps instructors and administrators meet their instructional goals by aligning the curriculum to specific industry or country-specific training standards, while providing easy to use assessment and reporting tools that help instructors evaluate their students' performances.
CDX Automotive Mission Statement
Our mission is to be the preeminent provider of interactive, online automotive training curriculum for high schools, colleges, technicians, and commercial organizations worldwide. We achieve this by delivering online curriculum developed to standards, such as those set by the National Automotive Technicians Education Foundation (NATEF) in the United States, and other global industry standards focused on improving automotive service technician training.
CDX Automotive History
CDX Automotive, formerly CDX Global, was founded in Brisbane, Australia in 1994. While its initial growth occurred in Australia, the company quickly expanded to serve schools on six continents. After experiencing explosive growth in response to increasing market demand for proven, effective e-learning solutions focused on vocational and skill-based training, the company was acquired by Jones & Bartlett Learning in 2009. Since this acquisition, Jones & Bartlett Learning has been building on the demonstrated success of the CDX Automotive e-learning platform by expanding its range of educationally-effective assessment tools and content delivery options for students, faculty, and education institutions worldwide.
About Jones & Bartlett Learning
Jones & Bartlett Learning is a world-leading provider of instructional, assessment, and learning performance management solutions for the secondary, post-secondary, and professional markets. Jones & Bartlett Learning endeavors to develop educational programs and services that improve learning outcomes and enhance student achievement by uniquely combining authoritative content.