---
As the administrative team at the ECELS, we look forward to serving families and the community with quality care and education for young children.
---
ECELS Liaison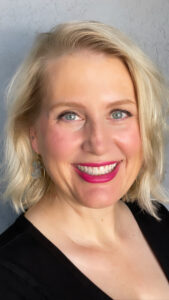 Jenny Fererro
jfererro@palomar.edu
Office: MD-358
Phone: 760-744-1150 x2314
I am a professor in the Child Development & Education department and have been at Palomar since 2003. I earned a BA in Speech, Language and Hearing Sciences from the University of Colorado at Boulder and then taught in inclusive preschool settings for three years before moving to San Diego to pursue my master's degree. I earned my M.S. in Child and Family Development from San Diego State University in 2003. Although I always planned to return to the ECE classroom, I began teaching adults during my time at SDSU and realized that I loved being able to help guide other ECE teachers in building nurturing, respectful environments for young children.
I have been actively involved in shared governance and social justice issues throughout my time at Palomar College. In addition to being a member or representative on many committees and councils, I am currently the Faculty Senate Vice President, the lead negotiator for the Palomar Faculty Federation, the liaison to the Early Childhood Education Lab School, and help lead the Palomar College Pronoun Project. Outside of Palomar, I am the elected Catalyst Liaison for California Community College Early Childhood Educators (CCCECE), a statewide advocacy and leadership group in the child development field, and serve on several steering committees and boards.
I love working with my colleagues at the ECELS and believe strongly in the philosophy and high quality of our programs. My own daughter attended the ECELS for preschool, and I've seen hundreds of our Palomar CHDV students thrive by learning from the best mentors at the ECELS. I love collaborating with my Palomar colleagues to make Palomar an even better place.
---
Coordinator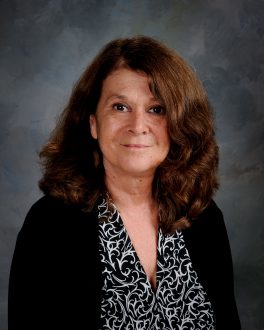 Tamara Holthaus
Phone: 760-744-1150 x2578
My name is Tamara Holthaus and I am the Early Childhood Education Lab School Coordinator. I have been an early childhood professional for forty years, twenty years as a teacher, and twenty years as an administrator. I am also an instructor at Mira Costa, where I teach night classes for the Child Development Department. I have three adult children, and we are all happy residents of Oceanside, California.
I have a passion for this field and believe that all young children should have access to a high-quality program. Our program demonstrates high quality in every way and in every classroom. I feel very privileged to be part of the ECE Lab School team; it is an honor to work in a program with such high standards. I would like every parent to know it is my goal for all Lab School children in our program to develop a lifelong love for learning. This can only be achieved by providing children with positive guidance and meaningful learning experiences. It is our mission to strive to meet the needs of every child and family in our program.
---
Site Supervisor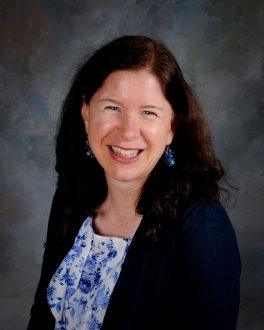 René Robelin
Phone: 760-744-1150 x3375
I have "grown-up" professionally at the Palomar College Early Childhood Education Lab School (formerly Child Development Center- CDC). My journey began in 1994, as a Palomar College Child Development student doing observations at the CDC. Shortly after, I started working as a Teacher's Aide and continued to be promoted within the program. In 1997 I earned my Bachelor's degree from CSUSM in Liberal Studies and was promoted to the Master Teacher position. I was thrilled to begin the next phase of my professional career. I thoroughly enjoyed teaching toddlers and learned so much from the seasoned teachers in the program. In 2003 I resigned from my position and for the next 11 years, was fortunate to be able to stay home and educate my own children.
In May 2014, I started back at the Early Childhood Education Lab School working part-time. Currently, I hold a Director Permit through the California Department of Education. As of January 2017, I have a full-time position as a Site Supervisor-Leadership position. In this position, I wear many hats-from enrollment specialist, to oversight of the food program, maintaining our website, keeping our wait-list data up to date, creating and disseminating promotional materials, organizing, designing, and distributing the monthly newsletter, and assisting in the classroom as needed. I enjoy the opportunities to assist our families and build relationships with them. I am always excited to share our program with families and watch the children grow and develop a love for learning at an early age.
When I am not working, I can be found playing games with our three children, enjoying one of my husband's culinary creations, spending time outdoor with my family, taking photos, cross-stitching, baking, or working on a digital art/design project. One of my passions is giving back to the community; my family and I are involved in a few community programs/clubs for youth.
---
Site Supervisor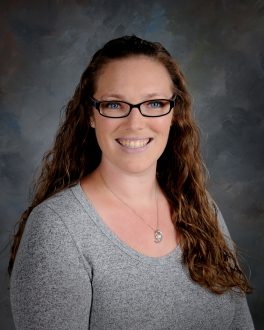 Lisa Casas
760-744-1150 Ext.8135
It has always been a passion of mine to work with young children. Seeing their growth and development over a short period of time is extremely rewarding and fulfilling. It is my pleasure to work at the ECE Lab School as a Site Supervisor.
I began my career working with children in 2007 at a small preschool in Escondido. After gaining experience, I moved to a larger preschool within a school district setting out on the coast. There I was a lead classroom teacher, office assistant, and an after-school headteacher/enrichment coordinator. I am very excited to be a part of the leadership team here at the ECE Lab School.
My education journey started in 2007 when I began taking Child Development courses here at Palomar College. In 2010, I transferred to Cal State San Marcos where I received my BA in Human Development with an emphasis in Children's Services. After a brief pause, I returned to school at Pacific Oaks College and achieved my MA in Early Childhood Education in 2014.
While taking classes at Palomar College in 2008, I met my husband Jose. We got married in 2011 and have 2 dogs, and 1 cat. In 2016 we moved from Escondido to Temecula, CA, and love it! We are very excited to have welcomed our first child in February 2019! In our spare time, we enjoy off-roading in the desert, camping in the mountains, and creating DIY projects around our house.
---
Photos used with permission from Great Expressions Photography
---