We offer degrees in Cinema, Communications, Digital Broadcast Arts, Journalism, and Photography. Consider a degree for transfer in Film, Television and Electronic Media that will prepare students for transfer to California State University campuses that offer bachelor's degrees in Film, Television, and Electronic Media.
We train future filmmakers, news anchors, radio deejays, magazine photographers, public relations and advertising executives, bloggers, and designers.
Join our Emmy award-winning live TV shows North County News, Palomar Live, and Prep Sports Live that are cablecast on Cox/Time Warner channel 16. Go live on-air with your own radio show on KKSM AM 1320. Come be a part of our award-winning school newspaper, The Telescope, and magazine, IMPACT. And check out our exciting photo student showcases.
Media Days 2023 Schedule
Monday
10:00 – 11:00 am. Film Industry, Robert Broadhurst on Zoom
2-3:30 p.m. Film Industry,, Victoria Grimsley and Justin Thatcher on Zoom
4-5:20 p.m. KEYNOTE – The Art and Career of Cinematography – Jayson Crothers – on ZOOM
Tuesday
10:00-10:50 a.m. Anatomy of the Creative Process, Morgan DeLuna, on ZOOM
3-4:30 p.m. Film Industry, Jeanne Scott of American Dream Cinema and Michael Johnson of Perennial Films and Industrial Strength Television. In-person in Room SSC-1.
Thursday
10-10:50 a.m. KEYNOTE Landing Writing and Development Gigs in Hollywood Alex Zaragoza – Network Writer on ZOOM
11:30-12:20 p.m. Hollywood and the Military – Major Alex Lim Director of the Entertainment and Media Office at Camp Pendleton on ZOOM
1-1:50 p.m. Social Media Influencers – Mouna Leder – Ketchum, Vice President of Influencer Marketing, In-person in Room H 105 & on ZOOM
3-3:50 p.m. Palomar College Student Alumni on Transferring to University on ZOOM
---
---
View recorded sessions from the annual Virtual Media Days

April 25th-28th

, 2022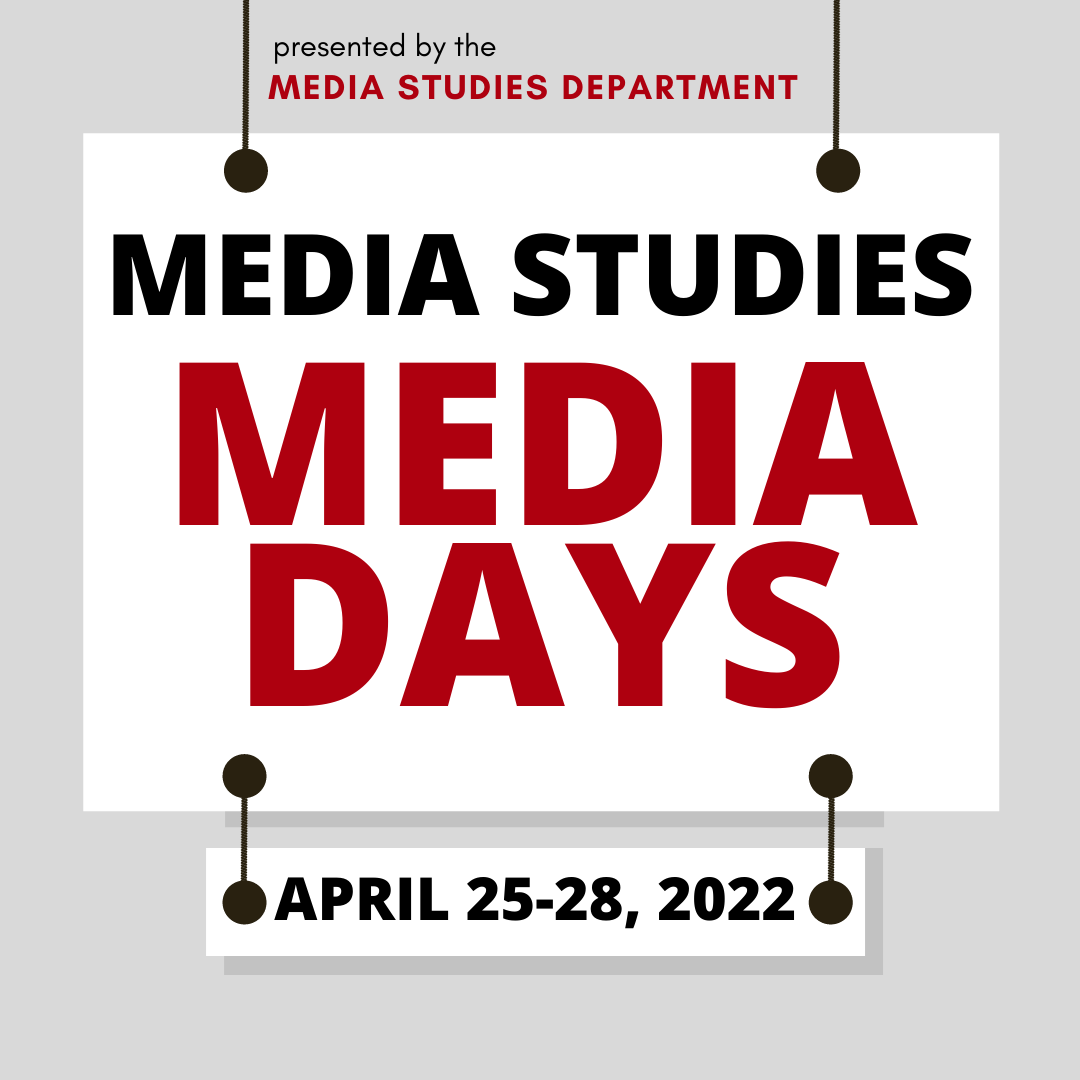 If you missed our speaker sessions from 2021, you can find the recordings here.
Still have questions? Call or email the Media Studies Department mediastudies@palomar.edu or (760) 744-1150 ext. 2440.
Meet our staff