What is the Student Wellness Advocacy Group?
The Student Wellness Advocacy Group (SWAG) is a peer education program that promotes mental health and wellness education on campus. Our mission is to raise awareness about mental health, and other related issues, and to create a culture of support on campus. We hope to provide valuable education and connect students to the resources, available both on and off campus, in order to promote success and wellness for our colleagues here at Palomar College and beyond.
Benefits of Peer Education
Students are more likely to reach out for help from other students
Peers provide a different level of empathy and understanding
It can be more comfortable for students to talk with peers
Peers can see more signs that someone may need support
Students are more likely to utilize the resources available to them when they are recommended by a peer
Peers can reach a larger audience
SWAG affects change in ways like ….
Mental Health Workshops
Palomar's SWAG Peer Mentors provide an open and fun space throughout the semester where students can learn about their mental health as well as connect with peers to discover different strategies for self care. Check our Calendar of Events for upcoming workshops.
Health & Wellness Skillshops
Come learn about ways to take care of your mental and emotional health while also engaging in activities. Join us this fall for upcoming Mindful Monday & Wellness Wednesday Skillshops. Sign up on our Calendar of Events.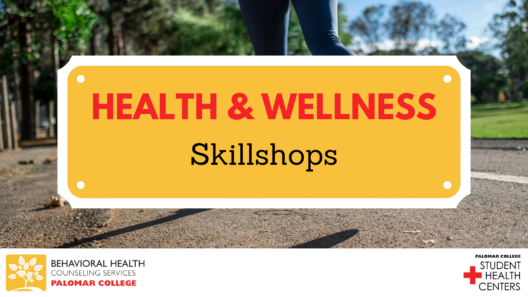 Mindful Monday topics include:
Healthy Relationships
Mindfulness Through Vision Boards
Mindful Self-Compassion
Wellness Wednesday topics include:
Understanding Depression & Suicide
Mindfulness, Meditation & Relaxation
Stress Management
Contact Us
For more information, please e-mail us at: SWAG@palomar.edu.