Nutrition is the Vision
The Spring, 2022 interest meeting will be held on Wednesday, 2/16, at 2:15pm on Zoom.
If you are interested in joining, email swasef@palomar.edu for more information.
Club Projects from Previous Semesters:
Creating a Newsletter
School Outreach
Individual Goals and Challenges
Field Trips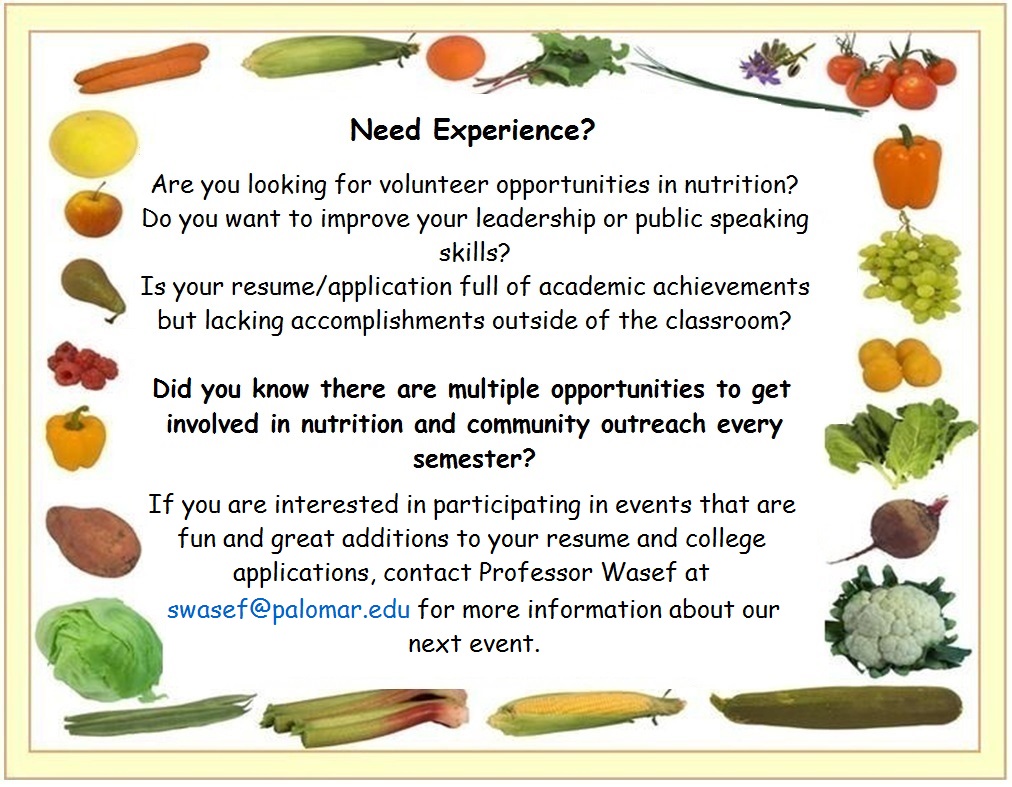 Check back at the beginning of next semester for the updated meeting time and day.