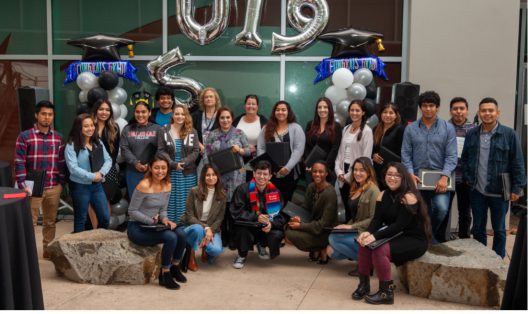 OVERVIEW
Extended Opportunities Programs and Services (EOPS) is a state-funded program designed for the orientation, recruitment and retention of California residents who are economically, socially, and educationally disadvantaged. EOPS assists students in reaching their educational goals through academic support and financial assistance.
MISSION
EOPS, with sensitivity and responsiveness to emergency needs, provides a variety of innovative and traditional support services to eligible EOPS students leading to positive and measurable educational outcomes.
VISION
Palomar College EOPS identifies, recruits, supports and educates matriculating, non-traditional students who come to the college environment educationally under-prepared and who may not achieve their fullest academic potential without EOPS intervention
CONTACT
Phone: (760) 744-1150  ext. 2449
Email: eopsadmin@palomar.edu
For instructions on how to schedule an appointment click here
OFFICE
The EOPS office is currently open Monday – Thursday 8:00 AM to 5:00 PM and Fridays, 8:00 AM to 12:00 PM for in-person services.  In addition to visiting our office, all supports can be accessed virtually, by contacting our office at 760-744-1150, ext. 2449.
HOURS
Monday – Thursday 8:00 AM – 5:00 PM
Friday 8:00AM – 12:00 PM