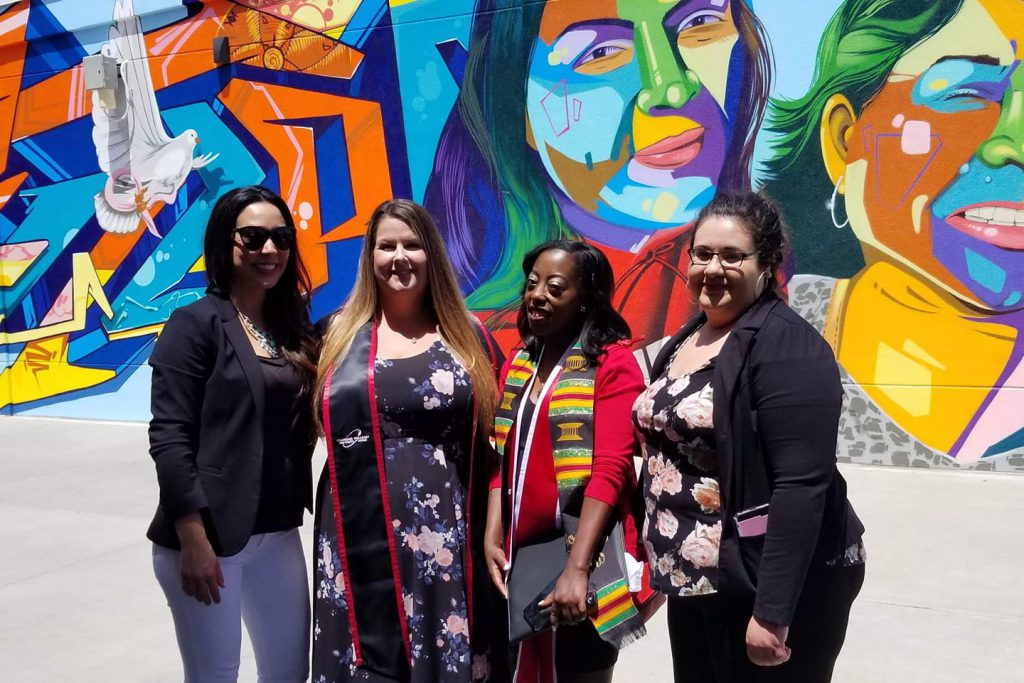 OVERVIEW
CalWORKs (California Work Opportunity and Responsibility to Kids) is a state-funded program that assists welfare recipients and those in transition off of welfare through education and training.
MISSION 
CalWORKs supports student parents who are changing their lives, two generations at a time.
VISION 
At Palomar CalWORKs, students are assisted by a knowledgeable and compassionate staff as they create new opportunities for themselves and their children through education.  To support students in this process, Palomar CalWORKs provides a variety of services to foster emotional well-being, academic and career preparedness, and a sense of community amongst other student parents. At Palomar CalWORKs, we believe student success is achieved by supporting the 'whole' student.
LOCATION                                                                                                                            
Building AA-141 (upstairs)
1150 W. Mission Road, San Marcos
Directions to San Marcos campus                                                                                       
CONTACT
Phone: (760) 744-1150  ext. 2449
Email: calworksdept@palomar.edu (General Inquiries)
HOURS
Monday – Thursday:   8:00 AM – 5:00 PM
Friday:   8:00 AM – 12:00 PM