"Read whatever they're trying to keep out of your eyes and your brain, because that's exactly what you need to know."

Stephen King
We members of the Department of English, Humanities, and Reading are dismayed and outraged by the continued assault on education and free thinking in the form of demonizing teachers, eviscerating curricula, and banning/censoring books. On January 10, 2022, in McMinn County, Tennessee, members of the school board offered spurious "arguments" to justify their unanimous vote to remove Art Spiegelman's Pulitzer Prize-winning comic about the Holocaust, Maus, from the school library (click here for a complete transcript of the school board meeting). Stories like this about legislatures and school boards across the country are becoming distressingly routine, and each instance reinforces the fact that such actions are weapons of control, fear and ignorance. Two recent podcasts shine a much-needed light on this issue in American society:
This American Life, "Talking While Black" (aired January 7, 2022)
NPR's Fresh Air, "Teachers Could Face Penalties for Lessons on Race, Gender, Politics" (aired February 3, 2022)
As teachers of literature, we wholeheartedly reject these actions and instead celebrate the freedom to read and the freedom to champion marginalized voices and perspectives. We celebrate the freedom to challenge our students to think critically about what they read, what they hear, and what they think. We celebrate the freedom to have difficult, uncomfortable, and ultimately rewarding conversations with our students about language, ideas, and history. And we celebrate the following banned, censored, and/or challenged titles in our classes (click here to see descriptions for the courses referenced below).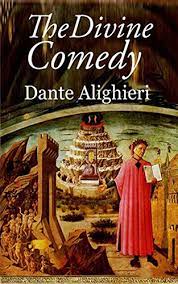 Dante Alighieri, The Divine Comedy
Dante Alighieri, the man, was banished well before his most famous work, The Divine Comedy, was banned. Exiled from his birthplace of Florence, Italy, in 1301, for his political affiliations, Dante spent the rest of his life wandering Italy and working on one of the world's greatest literary achievements. Dante completed his three-part epic in 1320, a year before his own death. The first printed edition of The Divine Comedy appeared in 1472, and since that date the poem has never been out of print nor out of trouble. As late as 2018, nearly 700 years after Dante penned his masterpiece, reports of efforts to remove the book from classrooms, from libraries, and from entire countries, were making international headlines. A 2012 article from The Guardian reported that an Italian human rights organization cautioned against teaching the work as it is both, "offensive and discriminatory." Likewise, a 2018 article in the LA Times reported on the banning of Dante's work, (and several thousand other works), in Kuwait. Dante never shied from controversy. Amongst the most famous of those Dante condemned to his Inferno are Plato, Aristotle, Julius Cesar, the Prophet Muhammad, several Catholic Popes, and a few of his own political rivals. Even his decision to write in the Italian vernacular was considered radical. Some believe the teaching, reading, or circulating of Dante's poem are but pit stops on our highway to hell; burn the book and save a burning soul. Swindling, false prophets, we find in circle eight. The inferno they spare us—the Paradise they miss—are Dante's to begin. —Dr. Richard Hishmeh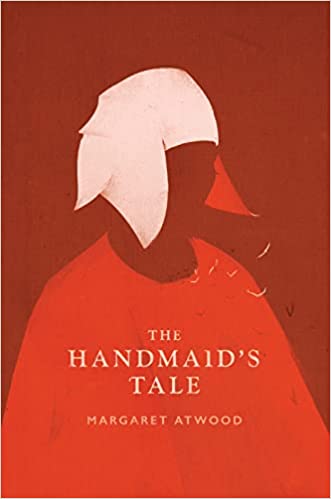 Margaret Atwood, The Handmaid's Tale
Atwood's dystopian novel was published in 1985, but its tale of how the women of Gilead have had their liberties and freedoms literally and figuratively stripped away from them was eerily prescient in its reflection of what is going on in American society today. Equally disturbing is the fact that nothing in the novel hadn't already taken place at some point in history; Atwood explained in a 2017 interview that "When it first came out it was viewed as being far-fetched. However, when I wrote it I was making sure I wasn't putting anything into it that humans had not already done somewhere at some time." The Handmaid's Tale asks us to reflect on politics, the environment, socio-cultural norms, religion, and economics, and the ways in which those areas impact our lives. I have taught Atwood's novel in English 280 and will continue to do so. —Dr. Leanne Maunu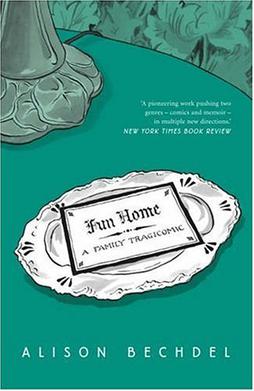 Allison Bechdel, Fun Home
This graphic novel memoir recounts the author's quest to understand her father's death, her discovery of his closeted homosexuality, her awakening to her own lesbianism, and her love of the books that connect her with (and separate her from) her father. It is an extraordinary exploration of identity that is told with candor and wry humor, and it makes full, innovative use of the representational poetics of the comics form. Fun Home has repeatedly been targeted by book censors for its frank depiction of sexuality, and these attacks demonstrate the very attitudes that led Bechdel's father to his tragic self-denial. This book has garnered numerous awards and was even adapted into a Tony Award-winning musical. I have proudly taught this book (and will continue to teach it) in English 100, English 202, English 203, English 205, English 280, and English 290. —Dr. Rocco Versaci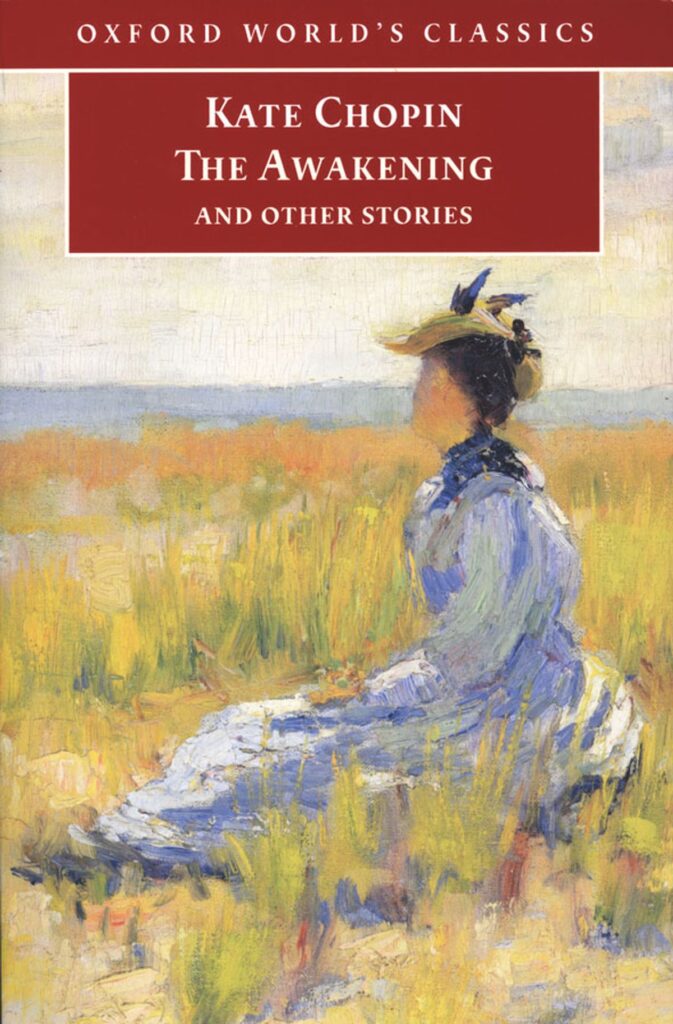 Kate Chopin, The Awakening
The beginning of The Awakening finds Edna Pontellier, along with her husband and their two children, vacationing on an island in Louisiana when she meets Madame Ratignolle, who appears to be the ideal "mother-woman"; Mademoiselle Reisz, another vacationer; and Robert Lebrun, an attractive young man with whom Edna eventually becomes romantically attached. Through her interactions with the different characters, Edna begins to resent her role as "mother-woman," eventually leading to her "awakening." As she fights to assert her sense of self, Edna realizes the limitations imposed on her and chooses drowning instead of being "possessed" by others. The novel was published in 1899 and was widely condemned for its portrayal of women's sexuality and marital infidelity, with critics calling the novel "sad, mad, and bad," "loathsome," "not healthy," "not wholesome," "morbid," and "poison." Although Chopin tried to defend herself, it was to no avail, and her career essentially ended after the novel's publication. Though The Awakening is now a celebrated work of early feminist fiction, it is still being challenged by school boards around the country. I will continue to teach stories by Kate Chopin and her contemporaries—Susan Glaspell and Charlotte Perkins Gilman—in my English 202 and English 203 classes to help students understand the struggles women have faced while fighting against subjugation. —Dr. Melissa Haickel Bagaglio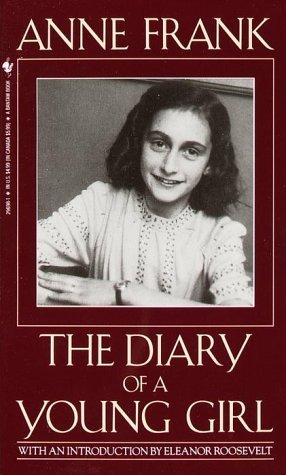 Anne Frank, The Diary of a Young Girl
Anne Frank's The Diary of a Young Girl, an unedited version of the 1947 text, contains a girl's honest and explicit view of her sexuality, and for this, allegedly, parent's groups have called for the text to be removed from teachers' syllabi. By targeting supposedly "graphic" texts that warn of or detail the Holocaust, such parent groups are inviting us to move from "never forget", the tradition in United States schoolrooms, to "never remember:" such forces ask us to "debate" the existence of historic reality or "debate" the ethics of genocide. —Dr. Kevin Kearney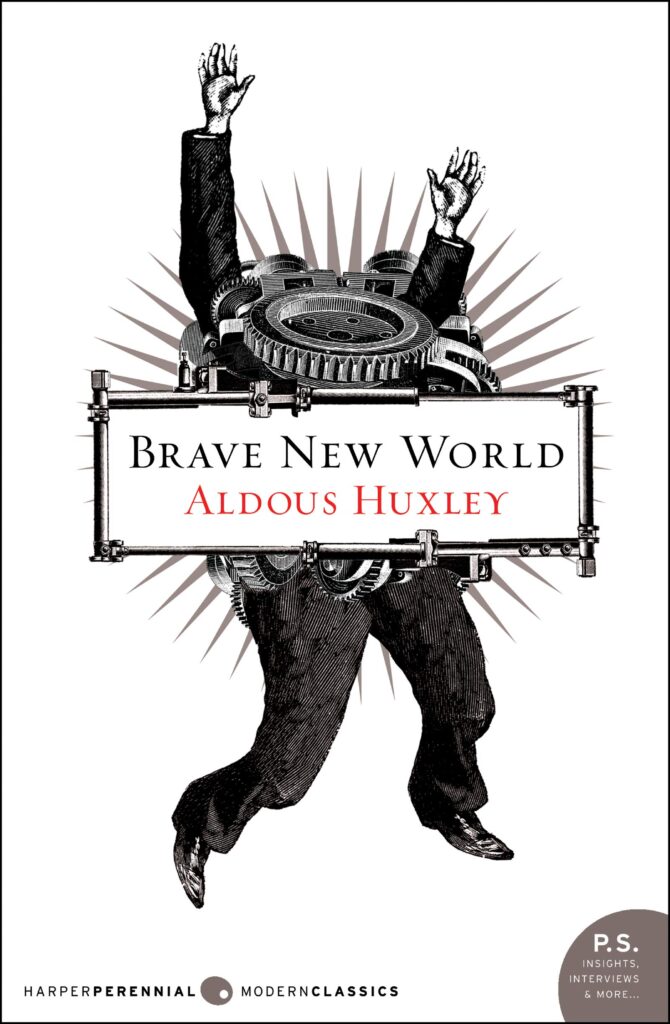 Aldous Huxley, Brave New World
In a rigidly hierarchical society, bored clones have mindless sex, unless they are watching vapid movies or taking drugs. In the meantime, worker bees provide the material foundation of such middle and upper class life, having been conditioned not to like art or nature or flowers, which, paradoxically, the clones are too bored to appreciate. History and the past are entirely off-limits. Whether or not this admittedly simplifying description sounds prophetic to you, Aldous Huxley's 1932 novel is widely regarded as a science fiction and dystopian classic. Huxley provided a vision of the future in which "people will come to love their oppression, to adore the technologies that undo their capacities to think," as Neil Postman says in his classic Amusing Ourselves to Death: Public Discourse in the Age of Show Business. Who was threatened by such a depiction of the future? That's a question worth asking, as this novel, too, is on the top 100 most banned books since 1990. —Dr. Martin Japtok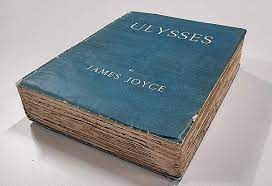 James Joyce, Ulysses
James Joyce's Ulysses was published serially in the US journal The Little Review from 1918-1920 until a chapter featuring the protagonist of the book masturbating at the beach ("Nausicaa") was published. This event frightened the morality and sensibilities of "upper" societies and government types, and the issues of The Little Review were quickly banned in the US, UK, and Ireland. In fact, existing copies were literally burned by government agencies in all three countries. A subsequent trial in the US found the chapter in violation of obscenity laws in 1921. When Sylvia Beach's Shakespeare and Company published the entire novel in France in 1922, it also was immediately banned in the US, UK, and Ireland. The censoring of Ulysses provoked a widespread discussion about free speech and obscenity laws, especially in the US. The overturning of the ban by a US judge in 1933 also resulted in new protections of free speech, particularly in the arts. Since then, Ulysses has come to be widely seen as the most important literary work ever written. Yes, the novel features lots of bodily fluids (and solids) in various states of motion and decay—and is basically about a guy walking around a city for a day—but it is also groundbreaking in its additional focus on epic scope and experimental form. The novel covers such things as the nature of reality, the colonization of Ireland by England, the history of the English language, Shakespeare, death, the Bible, gender, the city of Dublin, birth, Judaism, racism, marriage, masculinity, anti-Semitism, Greek/Celtic/Roman mythology, nationalism, religion, capitalism, global health pandemics, consumerism, the history of the world, journalism, and the role of fantasy in constructing identity – all among just a few of its many elements. It remains as the most provocative, difficult, and rewarding book I have ever taught (or read, or thought about). —Dr. Michael Lundell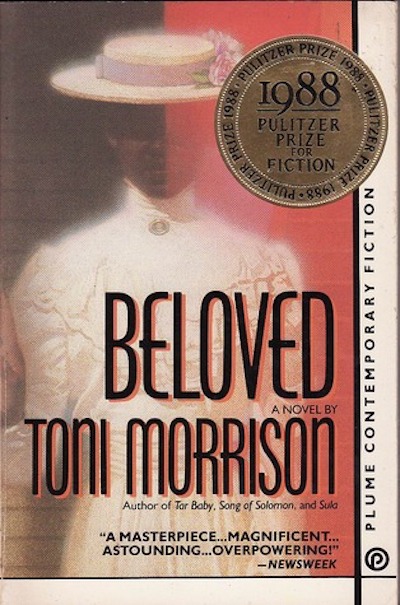 Toni Morrison, Beloved
During her remarkable life, Toni Morrison was awarded the Pulitzer Prize for Fiction, the National Humanities Medal, the Presidential Medal of Freedom, and the Nobel Prize in Literature, among other awards. She was not only one of America's greatest novelists, she was an incomparable commentator on American history, society, and culture. Like many great thinkers, and particularly Black intellectuals, Morrison has been criticized, mocked, questioned, and censored. Her 1987 novel Beloved is a heartrending book about the horrors of slavery that both shocks readers with its unsparing depictions of violence and prejudice and uplifts them with its beauty and capacity for hope. It is a difficult book to read because it is about slavery, and appreciating the depravity and lasting effects of slavery is and should be difficult. Those who have sought to ban the novel are themselves reenacting the historical violence of slavery by asking that we turn away from our painful past rather than confront it so that we may appreciate the scope of slavery's influence on American history and expose the insidiousness of racist ideologies that continue to plague our country. —Dr. Adam Meehan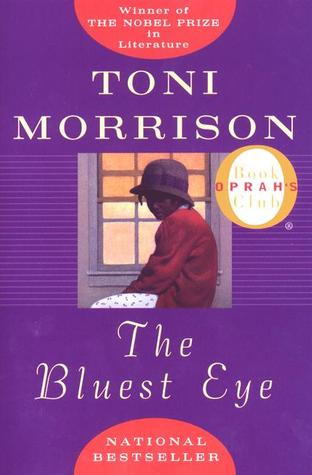 Toni Morrison, The Bluest Eye
When Toni Morrison's The Bluest Eye was published in 1970, Toni Morrison, together with other writers of the era such as Paule Marshall, Alice Walker, Maya Angelou, and Gayl Jones, among many others, would lead an outburst of creativity in African American women's literature, and it would be the beginning of a career that would culminate with a Pulitzer Prize and a Nobel Prize in Literature. In the period between 2010 and 2019, The Bluest Eye has been the 10th most banned book in the United States, according to the American Library Association. Why might that be? The novel is a searing, painful depiction of the psychological effects of racism, of internalized racism, in several characters, and most prominently in Pecola Breedlove, the novel's protagonist, who comes to believe if she could just have blue eyes, all her troubles would end. It is also a story depicting rape, incest, and abuse, all rife in the violently racist environments of the 1940s (also depicted in Maya Angelou's I Know Why the Caged Bird Sings and Alice Walker's Color Purple, which has caused both books to be banned as well). Morrison is a brilliant writer, and her lyrical but direct style, her power and symbolic force are at full display in her first novel. But while sexual abuse continues to be very real, attempt to wrestle with it and its psychological effects in literature has been deemed inappropriate by censors, though it is difficult to decide whether it is the sexual content or the book's powerful indictment of racism or the combination of both that has angered censors more. Readers and critics have considered these books masterpieces, however, and they regularly end up on college syllabi. I have taught The Bluest Eye in a variety of literature surveys in the past and am considering teaching it again in English 202. But don't wait for me and read it on your own. Will be glad to talk about it with you. —Dr. Martin Japtok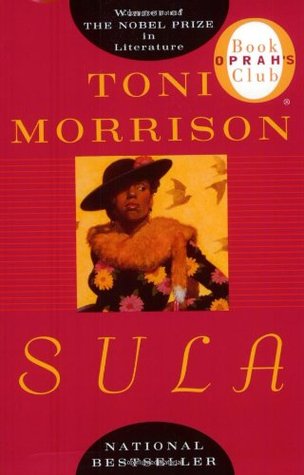 Toni Morrison, Sula
Toni Morrison's Sula (1979) is a literary masterpiece that stands out from the author's more famous novels for its striking imagery and poetic economy. It hits the reader hard with its description of the all Black "Bottom" community in Ohio, and doesn't let up for pages as we follow Sula, a cultural and sexual nomad of the 1920s, and the more dutiful Nel. Banned for some of its sexual themes, the novel does not contain any sexuality that anyone with a cell phone or a tv would blush at. But it does create difficult conversations on the legacy of slavery and state violence. Banning this book robs students of an honest view of racial discrimination and a truly important lesson on true friendships. —Dr. Kevin Kearney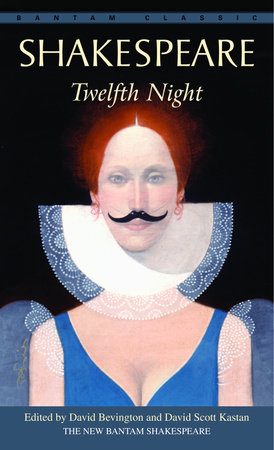 William Shakespeare, Twelfth Night
Around 1601, Shakespeare wrote Twelfth Night, a play that focuses on the love triangle created by a disguised Viola, who has been shipwrecked and separated from her twin, Sebastian. Viola disguises herself as a boy named Cesario and finds employment with Duke Orsino, who she promptly falls in love with, who in turn is in love with Countess Olivia, who upon meeting Viola, falls in love with her thinking Viola is a man. Although the love triangle may seem complicated, ideas about gender were unfixed in the English early modern period. The understanding was that women's sexual organs were the same as men's but had not "descended," and gender had more to do with how one behaved and dressed than with genitalia itself. It is surprising that, in the 21st century, instead of embracing the idea of gender fluidity in Twelfth Night, the play was banned for "encouraging homosexuality" by schools in New Hampshire. Other plays by Shakespeare have also been banned in public schools (for example, Romeo and Juliet for encouraging teenage sex and suicide), but I will continue to teach these plays to pass onto my students the love for the "human" that Shakespeare invites us to feel in all his works. —Dr. Melissa Haickel Bagaglio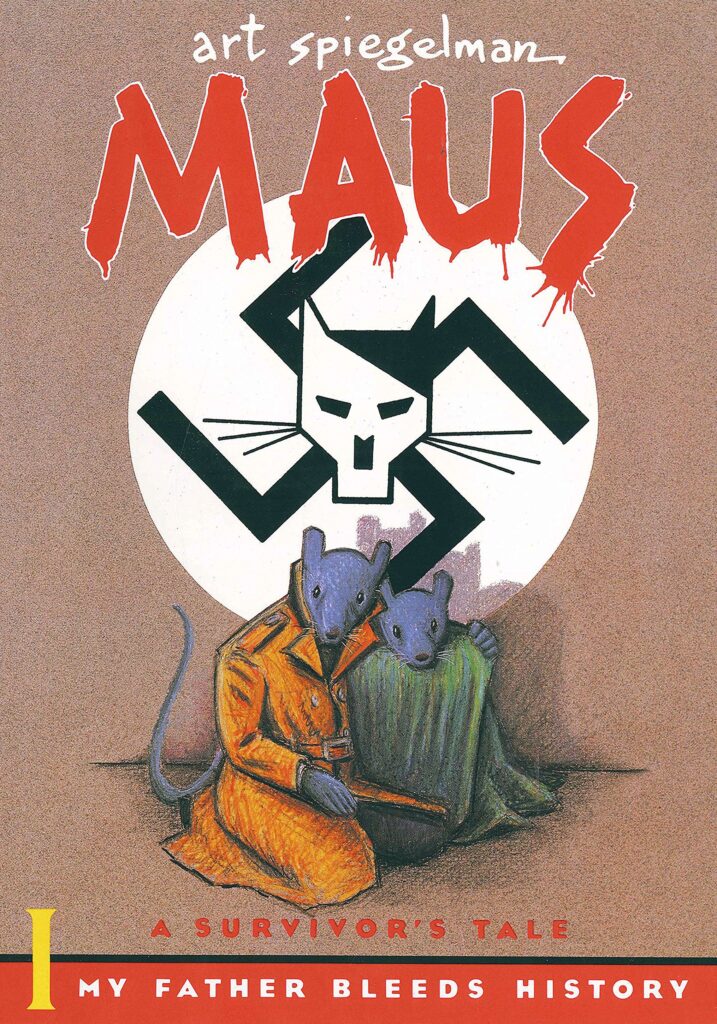 Art Spiegelman, Maus I & Maus II
This Pulitzer Prize-winning work was a landmark arrival in comics, memoir, and Holocaust literature. In this two-volume collection, legendary underground cartoonist Art Spiegelman recounts his father's experiences as a Polish Jew during the Holocaust while simultaneously telling the story of his own strained relationship with his father and his mother (who committed suicide when Spiegelman was in his early twenties). He masterfully employs an extended visual metaphor throughout the books, where the characters are depicted as animals. These extraordinary books opened my eyes to the vast possibilities of the comics form, as well as to the complexities of how we understand and represent our lives and history. Maus I and Maus II have been a staple of both my scholarship and my teaching, and I have had the pleasure to share them with students in my English 100, English 202, English 203, English 205, and English 290 classes. —Dr. Rocco Versaci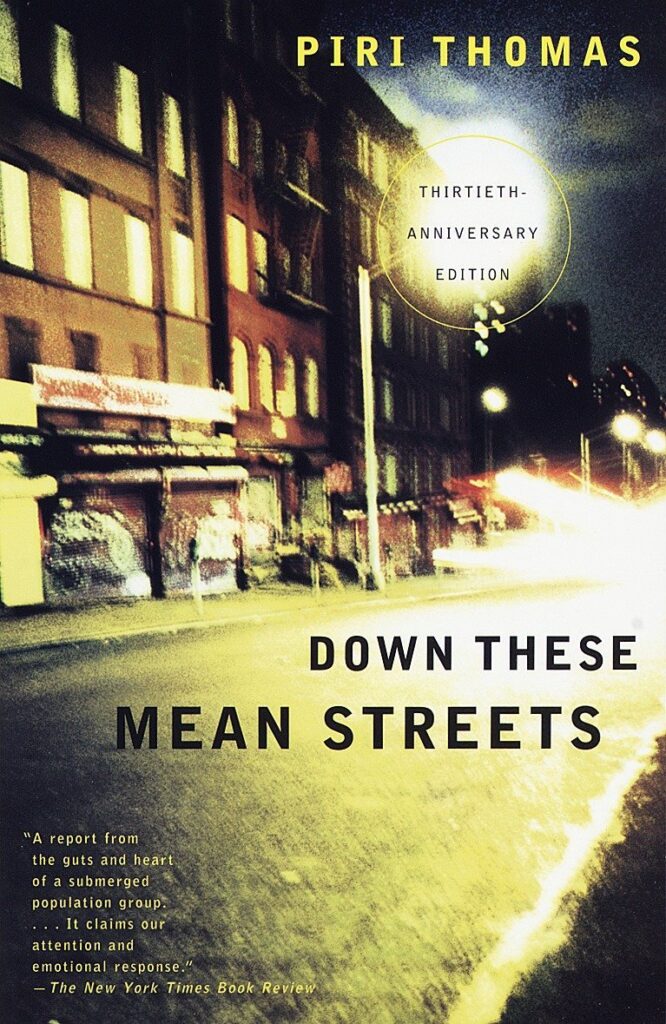 Piri Thomas, Down These Mean Streets
Down These Mean Streets (1967) is an unflinching memoir by Piri Thomas. Thomas chronicles his life growing up with his Puerto Rican/Cuban family in Spanish Harlem, NYC in the 1940s and 50s. He writes about his personal experiences with crime, racism, Jim Crow laws, food/job/& housing insecurity, drug addiction, sexuality, fatherhood, and prison. In part because of its subject matter—and also the frank manner in which Thomas portrays it—the book was banned in several different states throughout the 1960s and 70s including New York, Connecticut, California, and New Jersey. Since that time, Down These Mean Streets has been seen as one of the most important foundational books of the "Nuyorican" literary movement and one of the most genre-defying autobiographies ever written. I have taught it for many years in English 100, 202, and 203, and it remains as a text that has always provoked lively discussions and insightful analyses from my students. —Dr. Michael Lundell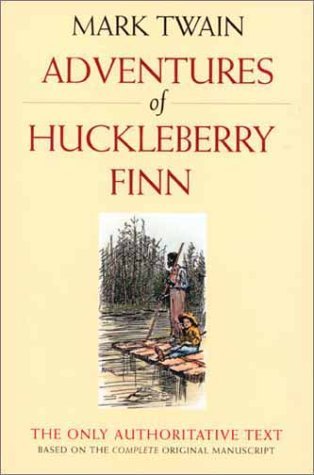 Mark Twain, The Adventures of Huckleberry Finn
The Great American Novel? Perhaps there isn't just one, but on the short list of contenders, Mark Twain's The Adventures of Huckleberry Finn would be a conspicuous omission. Is it a perfect novel? Of course not. What novel, what child, what country, is perfect? Twain's novel has its problems. It is full of racism, offensive language, hypocrisy, neglect, and abuse; it is full of things we might rather sweep under the rug. Beauty, humor, compassion, and adventure—let's not forget—these, too, pervade the novel. Twain's America, like ours today, was rife in conflict and contradiction. Toni Morrison famously declared, "[t]he brilliance of Huckleberry Finn is that it is the argument it raises." She called efforts to ban the book for its racist language, "purist yet elementary kind(s) of censorship designed to appease adults rather than educate children. Amputate the problem, band-aid the solution," she wrote. Yet, efforts to ban, censor, or remove Twain's novel from schools and libraries have persisted since 1885, when it was first published and first removed from Concord's library in Massachusetts. Twain's novel is part bildungsroman–Huck tries and fails as he matures. In each of his moral crises, Huck learns: the mirror can disappoint, unsettle, and shame us. To become better, Huck—we—must confront the worst of ourselves. We must laugh and cry at, praise and condemn, all the mirror shows. This is but one reason why I will always return to The Adventures of Huckleberry Finn. —Dr. Richard Hishmeh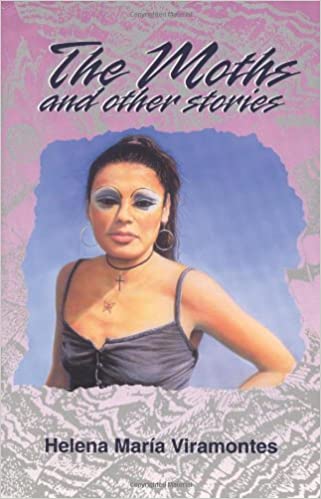 Helena Maria Viramontes, The Moths and Other Stories
I first encountered Viramontes's writing in middle school, when I read the short story "Miss Clairol" in the 1991 LA Times Sunday Magazine. I was a prolific reader as a child; The Chronicles of Narnia, the Little House on the Prairie series, even some of my older sibling's books they left behind from college—but I had never read anything with Chicana or Latina characters. After reading Viramontes, I remember marveling that working-class Latinas could be the subjects of a story, that someone could capture in their characters the details of what it felt like to be a child with a deep internal life, that someone understood what it meant to be an American-born daughter to Mexican parents, and that sometimes our mothers showed their love in strange ways…someone understood. In an interview, Viramontes has stated, "I marvel, truly marvel, at the everyday, ordinary ordeals of human life and I want to give justice to an existence that very few people or readers acknowledge." This attention to unacknowledged lives is both the corazón and the fire in the belly of her work. In The Moths and Other Stories, she centers the previously silenced or ignored experiences of immigrants and their daughters in urban and domestic settings, inviting readers to recognize both the struggles and the power in women's lived experiences, and how stories can be a powerful tool for personal and social change. I will continue to teach this text in English 202, English 205, and English 280. Palomar students can access the free ebook via our Library. —Dr. Lisette Ordorica Lasater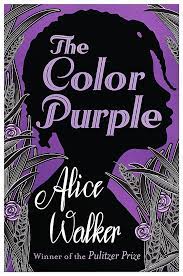 Alice Walker, The Color Purple
The Color Purple (1982) was the fourth book and third novel Alice Walker published, and it is her best known novel, receiving both the Pulitzer Prize and a National Book Award, and lo and behold, the novel is also among the most frequently banned books. It is one of the rare contemporary epistolary novels (written as a sequence of letters to God), and it is the coming-of-age story of Celie, who suffers from abuse and incest but persists and rises triumphantly by the end of the book. Predictably, the sexual subject matter and a lesbian love story led to its being banned, yet due to its popularity (and adaptation into a movie and a musical), it is also frequently taught (one hopes with sufficient contextualization in African American history and literature). Walker is also a brilliant short story writer, and her volume of short stories In Love and Trouble (1973) was the first work of African American literature I read (in 1983), which led me to read more and more of it ever since. I recommend especially Walker's early work (The Third Life of Grange Copeland (1970), In Love and Trouble (1973, short stories), Meridian (1976), and You Can't Keep a Good Woman Down: Stories (1982). —Dr. Martin Japtok