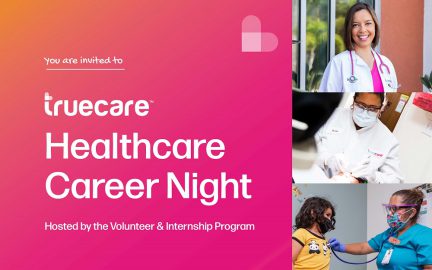 Interested in learning more about healthcare careers?
During this Virtual Annual Healthcare Career Night, the V&I Program will give students the opportunity to meet, interact and learn from TrueCare staff (panelist) about potential health related careers in order to have a better understanding on different career options and at the same time acquire knowledge on how to prepare for the future.
The event will include:
Panel Discussion with TrueCare Employees
Networking Session
Opportunity to speak with TrueCare Human Resources
Registration
Please register for this event at Eventbrite.
Questions? Please e-mail: volunteer@truecare.org.