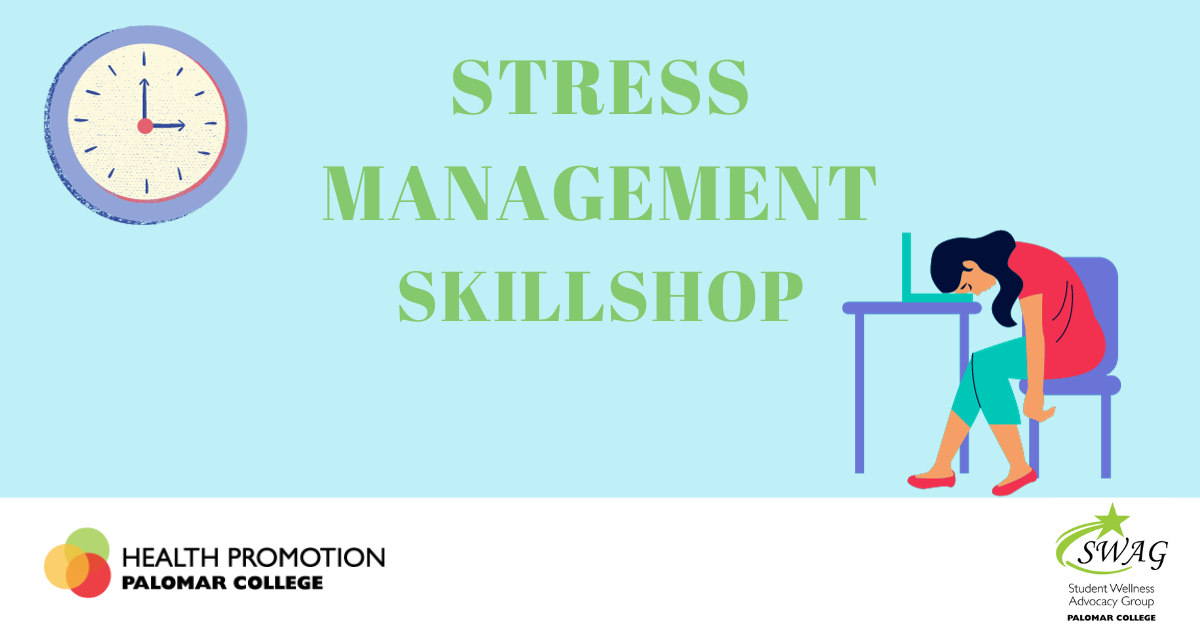 Comets:
Join the Student Wellness Advocacy Group (SWAG) for an hour of relaxation as we teach you a few stress management and coping techniques to utilize whenever you are feeling stressed or overwhelmed. With these techniques, you'll be able to stay on top of self-care and connect with others.
Walk away feeling empowered, rejuvenated, and connected!
This Skillshop is offered by hyflex capability via Zoom and in person at the San Marcos campus Health Promotion office in NB-1. Please click this registration link to sign up ahead of time for virtual attendance.