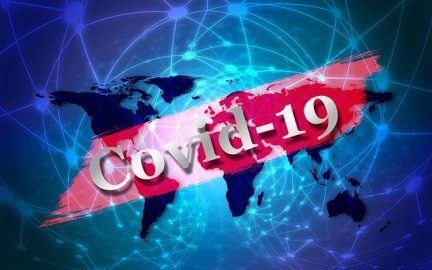 The welfare of our students, faculty, and staff is of utmost importance to Palomar College and the Fallbrook Education Center. To minimize the spread of COVID-19, the Fallbrook Education Center has reduced class capacity and has implemented a daily health-screening questionnaire that the College is requiring employees and students to use prior to coming to campus.
The My Palomar App can be downloaded via Google Play Store or the Apple App Store.  If you prefer not to download the App, employees and students can complete the Daily Pre-Screening form at this link in English or in Spanish here.
For a list of open classes, please visit My Class Finder.
For important information and updates about the Coronavirus (COVID-19), please click here.
Student Resources, including student success, local resources for basic needs, and technology resources can be found here.
The Palomar College Foundation is mobilized to help our students through the emergency grant program. If you are a student needing assistance, or would like to donate, please click here. 
Discover the Fallbrook Education Center Video credit: Electra Drone Photo and Video
Palomar College in the news!
Welcome to the Palomar College Fallbrook Education Center, where we are committed to serving the Fallbrook and northern communities of the Palomar Community College District.
Mission
The mission of the Fallbrook Education Center is to serve the northern areas of the Palomar Community College District by providing quality instruction and student support services that are relevant to these communities and our student population. We strive for our students to develop strong academic skills, intellectual growth, personal enrichment, and workforce readiness. We are proud and committed to serve a diverse population by providing a safe, inclusive, and innovative learning environment where students, staff, faculty, and the community are welcomed and engaged.