YOUR GOAL,
YOUR BUDGET,
YOUR SCHEDULE.
IN PERSON, ONLINE, AND PARTIALLY ONLINE CLASSES ARE NOW ENROLLING !
OPEN ENROLLMENT IS HAPPENING NOW!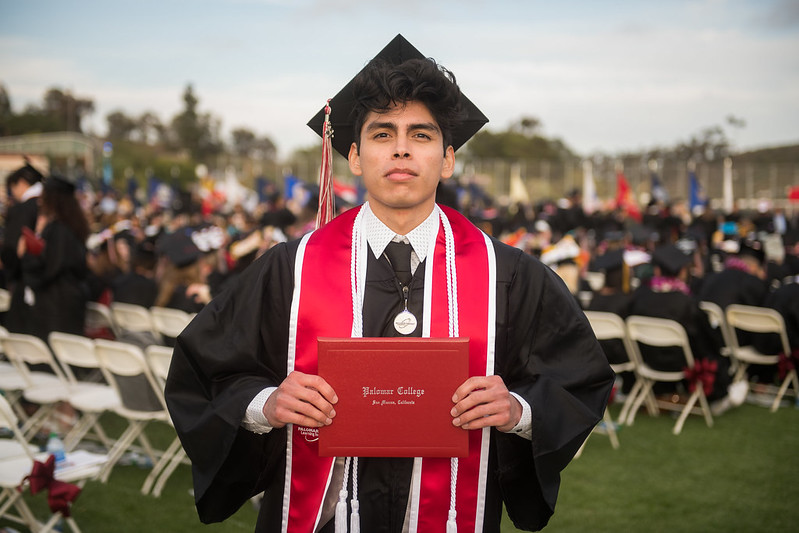 Welcome to the Palomar College Fallbrook Education Center, where we are committed to serving the Fallbrook and northern communities of the Palomar Community College District.
Mission
The mission of the Fallbrook Education Center is to serve the northern areas of the Palomar Community College District by providing quality instruction and student support services that are relevant to these communities and our student population. We strive for our students to develop strong academic skills, intellectual growth, personal enrichment, and workforce readiness. We are proud and committed to serve a diverse population by providing a safe, inclusive, and innovative learning environment where students, staff, faculty, and the community are welcomed and engaged.
New to Palomar College? Be sure to Activate Your Palomar Student Email!
Look for your Palomar Student ID number, over email, 24 – 72 hours after your CCCApply application is complete.
Contact the Admissions Office if you do not receive your IS number after 72 hours at 760-744-1150, Ext. 2164.
Activate your Palomar student email in the MyPalomar student portal.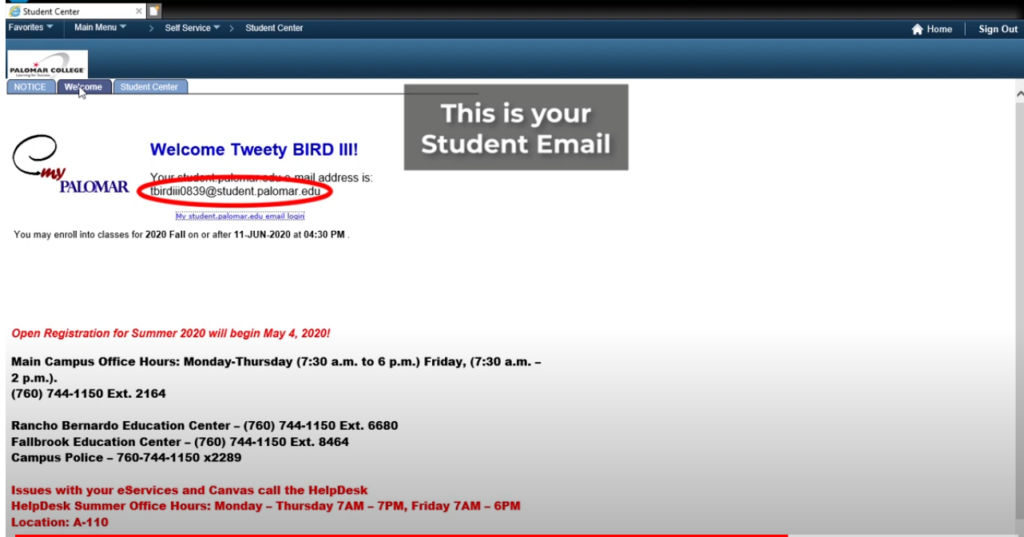 The semester begins!

Doing homework in the Student Lounge

Counselor Patrick O'Brien

Commencement 2018

Teaching and Learning Center

Fallbrook Education Center Chemistry class

Grand Opening Ceremony

The Fallbrook Center opens!

Studying outside

Blessing the Fallbrook Education Center

Our amazing and friendly staff are always available to help you with your goals!
Image Sources
Palomar-College-Photography-52134825081_ba76cb17f8_c: Palomar Community College District | All Rights Reserved
MyPalomar Student Email: Palomal College | All Rights Reserved
2022 Fall Students: Palomar Community College District | All Rights Reserved
2022 Fall: Palomar Community College District | All Rights Reserved
2022 Fall4: Palomar Community College District | All Rights Reserved
Commencement-2018-135-of-172-1080×675: Palomar Community College District | All Rights Reserved
Palomar College Tom Pfingston FEC Chemistry: Palomar College | All Rights Reserved
Ribbon cutting ceremony staff. Campus police, Assessment, Instruction, and Counseling: Palomar Community College District | All Rights Reserved
First day of classes at the FEC. Two happy students!: Palomar Community College District | All Rights Reserved
First day of the Summer 20018 semester: Palomar Community College District | All Rights Reserved
Blessing the North Education Center: Palomar Community College District | All Rights Reserved
295882511_1420038455074559_2599871671214217765_n: Palomar College | All Rights Reserved