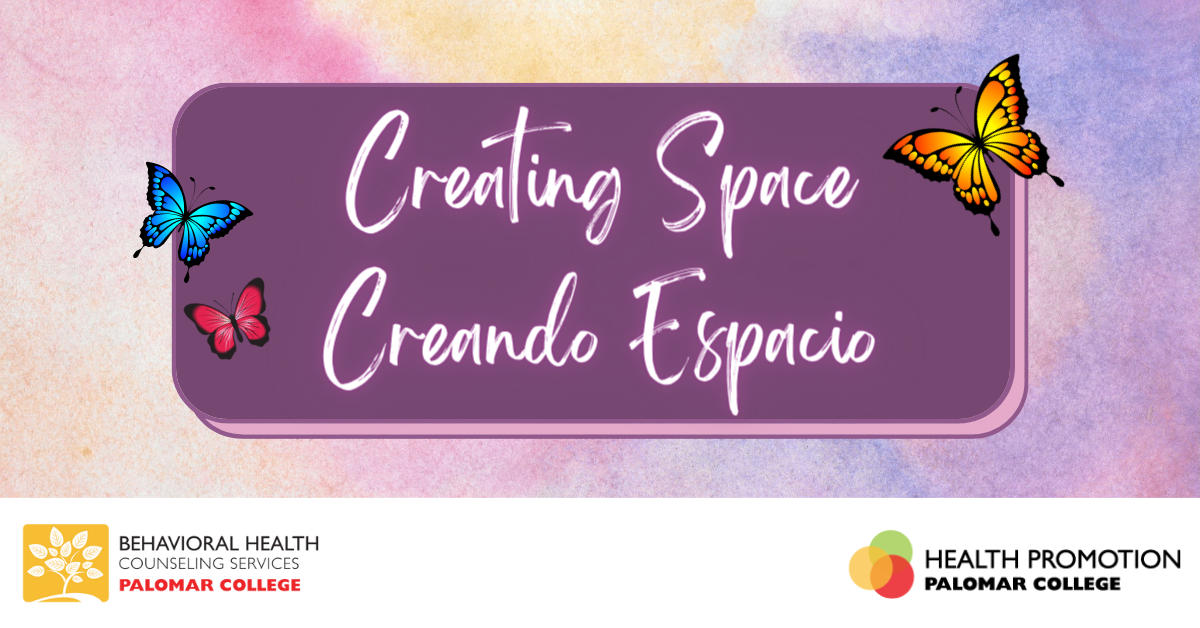 Psychotherapy Groups usually meet weekly during a given semester, except when indicated by the group facilitator(s).
Creating Space / Creando Espacio is a weekly support group offered by our Behavioral Health Counselor Mariana Guzman. Offering Latinx/a/o students a supportive space to gather, share common experiences and learn coping skills. You can attend as many meetings as you need. This group is held via Zoom on Thursdays at 12:30 p.m. Use this registration link to sign up for the group ahead of time.
Note: Workshops and Community Forums are not professional counseling. If you would like professional counseling or mental health treatment, please contact the BHCS office at 760-891-7531 to schedule an appointment.
Visit our Health Promotion Page
For Details on Upcoming Events