The seventh annual Media Days will be held May 1 and 2. Click on the link for more information. Media Days 2019
The sixth annual Media Days at Palomar College was held April 25-26, 2018
In case you missed it, here are the videos of our panels.
Media Days 2016:  Public Relations Panel
Media Days 2016:  Broadcast News
Media Days 2016:  Magazine Panel
Media Days 2016:  Journalism/Online
——-
MEDIA STUDIES DEPARTMENT TO HOST MEDIA DAYS APRIL 25-26 AT PALOMAR COLLEGE
SAN MARCOS – The Media Studies Department at Palomar College is hosting a two-day event to help students learn about the media through talks by professionals working in the field.
The event is set to run from 9:30 – 2 p.m. on Monday, April 25 and from 9:30 -5:30 p.m. on April 26 at the San Marcos Campus of Palomar College, 1140 W. Mission Road.
The event has been running since 2009 in an effort to help students learn from and network with media professionals from around Southern California. The event is free and open to the public. This year's line up includes Pultizer Prize-winning photographer Don Bartletti and NBC 4 LA Reporter Marin Austin.
Here is a tentative schedule of events:
Monday, April 25 in Governing Board Room (SSC-1)
9:30 a.m. – 11 a.m.   –
11 a.m. – 12:20 p.m. – Magazine Panel
12:30 p.m. – 2 p.m. – Photography Panel: Don Bartletti in Room P32
Tuesday, April 26 in Governing Board Room (SCC-1)
9:30 a.m. – 11 a.m.   – Public Relations
11 a.m – 12:20 p.m. – Broadcast News – NBC-LA Reporter Marin Austin
12:30 p.m. – 2 p.m.– Resume/Portfolio Critique – Bring your resume and portfolios
2 p.m – 3 p.m. – Media Days Reception in AA – Courtyard
4 p.m. – 5:30 p.m. – Cinema Panel in P32
For more information, email ehiro@palomar.edu.
****
In case you missed it, here are links to videos for the Spring 2015 Media Days Speakers! A special thanks to Palomar College Television for filming!
Media Days: Fox 5 Morning News Anchors
Media Days: Public Relations Specialists
Media Days: Investigative Journalism: Charger's Stadium Reporters
Media Days: Radio DJ Jesse Lozano
Media Days: Media Studies Alumni Panel
Media and Communication Days concluded its fifth event on April 24. The lecture series began at the San Elijo campus of MiraCosta College with an entertainment reporter on Monday night. MiraCosta hosted more panels on its Oceanside campus on Tuesday. Palomar followed on Wednesday and Cal State San Marcos concluded the series with a lecture on Social Identity. The event served hundreds of students, faculty and staff. If you have suggestions or questions, please email ehiro@palomar.edu.
We will see you next April for the sixth installment of MAC Days.
——————–
The Fifth annual MAC DAYS was April 22-24, 2014.
Updated schedule below.
Download MiraCosta program here  or see updated schedule below. Download Cal State San Marcos' program CSUSM MAC_Program_ Palomar's program is herePalomar media days Flyer2
MAC Days Schedule 2014
Monday, April 21st
MCC, San Elijo Campus, 333 Manchester Avenue, Cardiff Student Center Conference Room, Building 900 Reception: 6:00-6:30pm
Keynote Speaker with Q&A to follow: 6:30-8:00pm
From OJ Simpson to Jessica Simpson:
The Rapidly Changing Face of Entertainment Journalism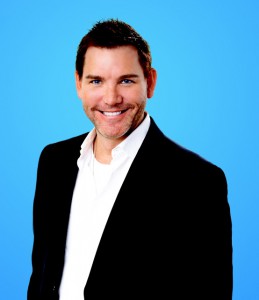 William Keck, Hollywood Entertainment Reporter Moderated by: Adrienne Luban
From The National Enquirer to the Los Angeles Times and People Magazine, Hollywood entertainment reporter William Keck has interviewed nearly every star working today. A former staff reporter at USA Today and a senior editor at TV Guide, William will share his survival stories from his early years working as a tabloid reporter during the OJ Simpson scandal, and discuss how he was able to go 'legit' and gain entrance to red carpets, awards shows and film junkets, as well as the sets of today's hottest television shows. He will also discuss how the age of social media has changed the role of a journalist, presenting both opportunities and unique challenges. Learn what to expect, what to avoid and what opportunities are available to you right now as you conceptualize your careers.
Tuesday, April 22nd
MCC, Oceanside Campus, 1 Barnard Drive, Oceanside Student Center, Aztlan A & B, Building 3400
"Got experience?"
11:00am-12:15pm
Come learn how you can gain valuable job experience with an internship in communication. Hear from current and former interns about the dos and don'ts, the positives and the negatives of an MCC internship. The Career Center will be available to answer questions as well.
Panelists
Brandon Beach, Intern, TransWorld Business Alma Menera, Intern, Magic 92.5
Alana Stroud, Intern, MCC Student Activities Ron Tranbarger, Intern, MCC Writing Center & CAC Suzie Woldeab, Intern, Versace
Moderated by: Meghan Dougherty
"How'd you land that great job?"
12:30pm-1:45pm
Want to know what to do with a degree in communication? Curious about what types of jobs are available in media? Come hear from professionals working in areas of radio, marketing, social media, search engine optimizer, magazines, etc. who will give you the ins and outs of the job market and what to expect as you go knocking on doors.
Panelists:
Drew Coalson, Content Syndication Manager, Grind Media
Jonathan Gomez, School Relations & Diversity Outreach Coordinator, MiraCosta College
Sheena Schleicher, Senior SEO & Search Marketing Manager, Cuker Interactive
Jonathan Schwartz, President/COO, 102.1 KPRI
Moderated by: Brogan Griffin
At Palomar College 1140 W. Mission Road San Marcos, CA 92069
Wednesday, April 23rd
"Communicating in a New Media Age"
Learn about opportunities and changes in the media industry

Learn about getting internships and jobs from Palomar Alumni

Tour Palomar's TV station, Radio Station and Newsroom

Schedule of Events

KKSM Remote at the Student Union 10 a.m. – 12:30 p.m.

Journalism panel 11a.m. – 12 p.m. (Governing Board Room)

Keynote – Raoul Martinez & Erica Fox from Fox 5 morning 12:30 – 1:30 (Governing Board Room)

Media Studies Alumni panel 2-3 p.m. (Governing Board Room)

PCTV, KKSM, Telescope open house 3:15-4:15

Cinema panel 4:30-5:30 (P32)
At Cal State San Marcos 333 S Twin Oaks Valley Rd, San Marcos, CA 92078
MAC Days Alumni Panels
Careers, Internships, and Graduate Study in Media and Communication
Thursday, April 24, 2014 
KEL 5400 – The Reading Room (Free Parking in Lot B)
CAREERS: 10:30 – 11:45 AM
Moderated by Ron Tranbarger, Lambda Pi Eta President
Virginia Accetta (2006) Travel Consultant, Travel Leaders
Mercy Castro (2013) Promotions Director/Assistant to the Senior VP at Univision, Palm Springs
Aimeeleigh Coulter (2011) Patient Advocate/Motivational Speaker
Sydney Brink (2013) Event Sales Coordinator, San Diego Zoo & Safari Park
Chad A. Ross (2002) Director of Broker Dealer Services, Pacific Life Insurance Company
Joshua Sandoval (2007) Casting Associate, ITV 
Alison St. John – North County Bureau Chief, KPBS
Christine Vaughan (2006) Public Information Officer/Communications Specialist, University Advancement, CSUSM
~~~~~~~~~~~~~~~~~~  *   ~~~~~~~~~~~~~~~~~~
INTERNSHIPS: 12:00-1:00 PM
Moderated by Maricel Alamares, CommSociety President
Catherine Armas-Matsumoto (2000) Internship Coordinator, Department of Communication, CSUSM
Kyle Jon Haman (2014) Communication/Intern, ZTPR
Bridgette Murnane, CSU Entertainment Industries Initiative
Cassandra Peterson (2013) Nanny 
Robyn Sembera (2012) Assoc. Mgr., Continuing Medical Ed. and Social Media at Taking Control of Your Diabetes
Mari Steffensmeier Career Counselor, Career Center, CSUSM
Tj Stroben (1999) Real Estate Agent and Property Consultant, California Residential Consulting
~~~~~~~~~~~~~~~~~~  *    ~~~~~~~~~~~~~~~~~
GRADUATE STUDY: 1:00-2:15 PM
Moderated by Christine Lee, Lambda Pi Eta VP of Public Relations
Maricel Alamares (2014) Communication/Graduate School Applicant
Jacinta Chavous-Kambach (2002) Graduate Student, Organizational Leadership Ed.D. Program, Brandman University
Jennifer Gehrisch (2011) Graduate Student, MA in Communication, SDSU
Rebecca Leach (2008) Graduate Student, Masters in Social Welfare, UC Berkeley
Maximilian Mann (2012) Graduate Student, MBA, SDSU
~~~~~~~~~~~~~~~~~~  *    ~~~~~~~~~~~~~~~~~
KEYNOTE SPEAKER:  2:30-3:45 PM
"Social Identity in the Age of Social Media"
Prof. Caroline Sawyer
Lecturer in Communication and Mass Media, CSUSM
Introduction by Adam Daigneau, Lambda Pi Eta Treasurer
Click here  for more  information.