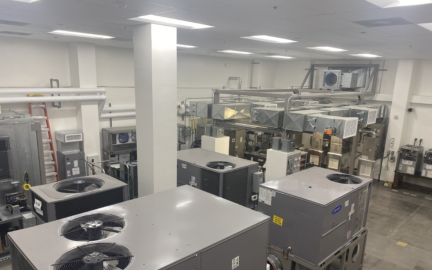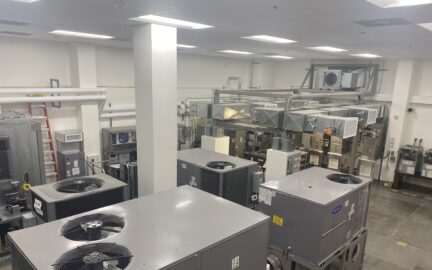 Air Conditioning, Heating and Refrigeration program is designed to provide students with the knowledge and hands-on-learning skills in the air conditioning and refrigeration industry.  Applications of theory, principles and techniques will include system components and their interrelated functions, safety, procedures, tools and equipment to prepare the student for entry level employment in the HVAC field.
ACR Certificate of Proficiency (CP)
To earn a Certificate of Proficiency in this program, complete program requirement courses listed below.
Course
Units
Face-To-Face at ESC
Online
Pre-Req
Program Requirements
ACR 101: Air Conditioning Heating and Refrigeration: Mechanical
3.0
Fall 2022
ACR 102: Air Conditioning, Heating and Refrigeration: Electrical
3.0
Fall 2022
ACR 103: Air Conditioning, Heating and Refrigeration: Heating
3.0
ACR 105: Refrigerant Management and Recovery
1.0
Fall 2022
ACR 110: Advanced Air Conditioning, Heating and Refrigeration
3.0
Fall 2022
ACR 101; ACR 102
ACR 112: HVAC Controls and Automation
3.0
Recommended Preparation: ACR 101
Pre-Req: ACR 102
Total Units
16.00
Image Sources
Air Conditioning, Heating and Refrigeration: Palomar Community College District | All Rights Reserved