NEW Project Management 5-Course Program FALL 2022.
Palomar College will continue to offer this 10-month noncredit, free program in Fall 2022.
The program is approved by the CA Chancellor's Office and courses prepare students for PMP, CAPM, or Project Ready certifications. Palomar College is an approved testing center for the PMI Project Ready certification. https://www.palomar.edu/business/certifications
For complete class listing go to the  Project Management Program site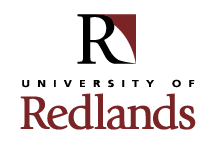 Redlands University has partnered with Palomar College to provide an exceptional opportunity to finish your four-year Business degree from Redlands, AT Palomar College, in less time and for less money.
Here is what you need to know:
Only 40 transferable credits and a minimum 2.0 GPA is required for admission into the B.S. in Business program. An Associate's degree is not a prerequisite for admission
Redlands courses are delivered one at a time over an 8-week accelerated semester.  Class meets once per week from 6-8pm at the Palomar College Campus or synchronously online.  The total program length is 22 months.
Estimated total tuition & fees for the entire 22-month Redlands business program is $22,840.  Financial Aid is available: www.redlands.edu/sfs
Accepting applications now for the Fall 2022 and Spring 2023 program start opportunities.  The application is free and can be completed online in 10-15 minutes at: apply.redlands.edu.

Application deadline for September 2022 start: July 15, 2022
Application deadline for January 2023 start: November 15, 2022

As a complimentary service, Redlands will order and pay for the applicant's transcripts from any college/university that accepts third party transcript requests (Palomar College does accept third party requests)
Visit the following links to get started:
https://www2.palomar.edu/pages/business/redlands/
See a recording of the Redlands & Palomar Partnership Program presentation
For more information, contact:
Tom Bozman
Associate Director of Enrollment
University of Redlands
Call: 909.748.8135
Text: 909.406.6996
Email: thomas_bozman@redlands.edu
Schedule Phone or Virtual Appointment with Tom
Business makes it happen!
Our Business programs prepare students for transfer and/or a job at the same time. You can choose from the programs of study below. More details about these programs can be found at https://www.palomar.edu/business/business/