---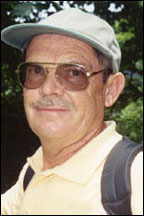 Wayne Armstrong
Professor of Emeritus – Palomar College
Botany and Biology
Consulting Botanist and Life Sciences Liaison for the
Friends of the Palomar College Arboretum
email: mrwolffia@cox.net
http://waynesword.palomar.edu
Read Wayne's biography on his website:
http://waynesword.palomar.edu/mrwolfia.htm
---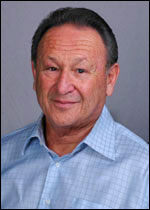 Richard Borevitz
Owner/operator of Gourmet Gardens
Community Liaison and past President of the Arboretum.
email: rborevitz@cox.net
Mr. Borevitz is the owner/operator of Gourmet Gardens and a seed distributor
for over 30 years. Owner of Agricultural Irrigation Systems, Inc for 33 years.
In 1985 the Borevitz family purchased 20 acres in Twin Oaks Valley and started another farm venture called Gourmet Gardens. They cleared the land, put in the irrigation and sewer systems, and designed and built a commercial barn as a center
of operations. Their family grew and sold specialty vegetables there for 16 years,
with their two girls working in the farm stand and their son doing the tractor work,
and producing the vegetables with Richard.
Mr. Borevitz was born in San Diego and grew up in Vista. He graduated from Palomar College in 1961 and then from U. C. Berkley in 1963.
---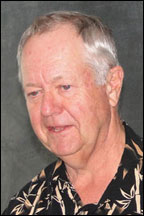 Ralph Evans
Owner of Bamboo Headquarters
Mr. Evans has the largest commercial bamboo nursery in the U.S.
It is located in Vista and San Marcos. Over 270 species of bamboo are available, as well as 20 species of palms, and a nice selection of flowering trees & exotics.
Toll-Free Number: (866) 293-2925
Call Direct to Vista, CA: (760) 758-6181
Mailing Address: 2498 Majella Road
Vista, CA 92084
Map: Directions to Bamboo HQ Headquarters
Mr. Evans began adding bamboo species in 1998. The growing grounds currently comprise 36 acres. Development has just begun on a new 14-acre location, which
will bring the total to 50 acres. A 20,000 square foot climate-controlled greenhouse
is used for propagation. The nursery features a display garden with mature
specimens in a landscape setting. The Sales office, and Corporate Headquarters is located on 3 acres. The trade name BambooHeadquarters.com was added in 2001,
to reflect the full-service nature of the business: sales of bamboo plants, tools, rhizome barrier, books, and consulting. The container sizes grown range from
1 gallon to 48″ box sizes for commercial landscapes. Bamboo Headquarters' bamboo can be found at all major Southern California amusement parks, zoos, and Botanic Gardens throughout the U.S. International shipments of bamboo recently went to, Hong Kong, Bermuda, Germany and Singapore. The web site shows it all. The user
can take a virtual tour, find a photo of the bamboo desired, or determine which bamboos best fit their environment. A price list, with plants available for immediate shipment, is posted on the website at www.BambooHeadquarters.com and is
updated frequently.
Mr. Evans got his early start in the horticulture business by mowing lawns.
That led to a degree in Ornamental Horticulture from California State Polytechnic University, San Luis Obispo, CA in 1967.
He began selling sod in the turf grass business in 1966. In his 40-plus years in the nursery industry, he has held senior management positions in national nursery companies, offering sod, bedding plants, ground covers, foliage, trees and shrubs,
and even plants from tissue culture. Evans is a former president of the American Bamboo Society – Southern California Chapter.
---
The Friends of the Palomar College Arboretum Board were saddened by the passing of Mr. Dick Henderson on February 19, 2015. Dick was one of our former Arboretum Vice Presidents, Community Liaison, Workshop Speaker and an incredible 13+ year volunteer as the Curator/Garden Manager of the Palomar College Cactus and Succulent Garden.  He donated thousands of dollars' worth of drought tolerant plants to Palomar College.
Dick devoted countless hours to the Palomar College Cactus and Succulent Garden. Dick gave many free workshops, tours and talks to students, Palomar College employees, organizations and the local community. He often volunteered his time 5-days a week, 8 hours a day, especially on weekends. It truly was a labor of love for him.
Dick was a 3rd generation farmer near North Platte Nebraska prior to moving to California with his parents in 1956. He had over 40 years' experience growing and propagating cactus, succulent and native plants. He worked for Rohr Industries for 30 years.
He had a delightful personality, amazing knowledge of plants, and a kind and caring spirit. He loved nature, animals and outdoor activities, like backpacking and camping. Dick was a supporter and member of many wildlife and botanical gardens.
Life member of the Friends of the Palomar College Arboretum.
Life member Palomar Cactus and Succulent Society.
San Diego Zoological Society member for 35 years. Volunteering at the San Diego Zoo and the San Diego Safari Park. (Old and new world succulent gardens).
Member of the California Native Plant Society since 2002.
Mr. Henderson lent a living rock cactus and other plants to the Palomar College and Vista Library for display.Dick leaves behind 2 daughters Roxanne and Christine, son-in-law Gary, granddaughter Amber, and great-granddaughter Rend. He will be missed by all who knew him.
---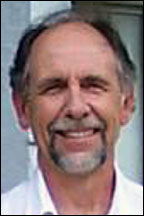 Steven Farrar
Horticulturist
email: ggmsteven@aol.com
Steven Farrar being interviewed by Dr. Mercola:
http://www.youtube.com/watch?v=ryj7P8qhRqc&feature=relmfu
There are 5 part interviews.
Mr. Farrar has almost 30 years of experience in various aspects of the mushroom industry
including mushroom farm design, construction and startup; mushroom cultivation equipment
sales, cultivation of culinary mushrooms (Oyster, King Trumpet, Shiitake, Maitake, Enoki,
Shimeji), cultivation of medicinal mushrooms (Cordyceps, Reishi, Lion's Mane, Turkey Tail, etc) for dietary supplement products; and the utilization of spent mushroom compost.
---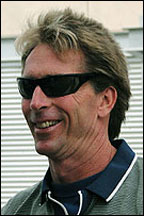 Todd McGurn
Palomar College Senior Groundskeeper
email: tmcgurn@palomar.edu
phone: (760) 744-1150 x2134
Todd McGurn is a Certified Arborist with The International Society of Arboriculture
and has over 30 years of climbing experience. At 17 he was an apprentice with the City of Lakewood and later worked for the largest municipal tree contracting
company in California, WCA: West Coast Arborist of Orange County. He was a licensed contractor with the state of California called "Todd's Tree Care," and has
worked for several local municipalities. He has attended the University of California, Riverside and continues his education in the field of arboriculture. In addition,
Todd worked as a contractor in Lake Arrowhead with the Fire Damaged Beetle Kill Project for Edison, and has been a member of the Palomar College staff for over five years.
---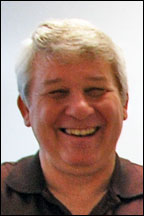 David Minks
Electrical Engineer and
Owner of Indian Rock Cycads & Palms
(with his wife Louise)
For more information about palms and cycads,
visit the Indian Rock Cycads & Palms website: http://www.indianrockcycadsandpalms.com
(760) 749-6069
Call for an appointment. Open every weekend and most every day.
BSEE and MEng, Cornell University, 1976, 1977
Taught electrical engineering at three universities, Cornell, SDSU and UCSD.
Engineering Consultant for Integra NeuroScience developing medical devices (if you are in a hospital bed, all those blue/gray boxes behind you are medical devices that keep the doctor informed of your health).
President, The Palm Society of Southern California, 1998-2002
I'm from southeastern Indiana, within the triangle formed by Indiana, Kentucky and Ohio, where the beautiful Ohio River flowed right past my door (and sometimes into the house). This Midwestern upbringing gave me a very special slant on life. For instance, I learned how to grow tobacco. My father pointed out many of the trees we walked past as we went fishing or hunting in the woods. This was probably my
first awareness of nature—the seed of interest was planted but did not fruit until
35 years later. This occurred when I wanted to impress my girlfriend Louise, who became my wife, with flowers. When we moved to California we were astonished
that we could grow vegetables, flowers, citrus and other plants year round. Do
you realize how fortunate you are? In short order we were members/officers of the Palm Society of Southern California, the International Palm Society, the Cycad Society, the Cycad Society of South Africa, the Epiphyllum society, and the Exotic Plant and Hoya Society. Were we crazy about plants? Yes, but we started a palm and cycad nursery, and that's really crazy. You can read about us at www.indianrockcycadsandpalms.com.
---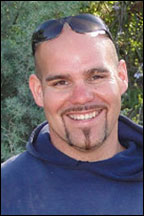 Tony Rangel
Palomar College Supervisor for Grounds Services
President of the Palomar College Arboretum
email: arangel@palomar.edu
phone: (760) 744-1150 x2133
Antonio Rangel is an ISA Certified Arborist and has been working with plants for
over 16 years (something that started as a hobby). Although his back ground is
in Marine biology and worked for Hubbs Sea World Research Institute from 1998 to 2003 his passion for nature has help to define him since he was a child. Tropical
and subtropical plants are his passion, but all plants particularly trees and the
strange and intriguing tend to captivate him most. He has been a grounds keeper
at Palomar College Since 2005 and a Certified Arborist since 2009. He was
instrumental in establishing a plant propagation program at the college and has established working relationships with local Zoos, and Botanical Gardens to try and cultivate an interest in the public about the plight of some the world's rarest and unique plants suitable for growing in California's mild climate. He has been deeply involved with the Friends of The Palomar College Arboretum since 2005 as Vice President and then in 2009 was elected President.