Why is the UB Summer Component so Important?
Upward Bound is a year round program because we understand that the skills necessary to be successful need to be consistently nurtured. UB students are aware of the rigor of college and strive to improve their skills while gaining new insight. We offer these opportunities during the summer.  Students are encouraged to push beyond their limitations and transform them into strengths.  
Upward Bound projects provide academic instruction in mathematics, laboratory sciences, composition, literature, and foreign languages.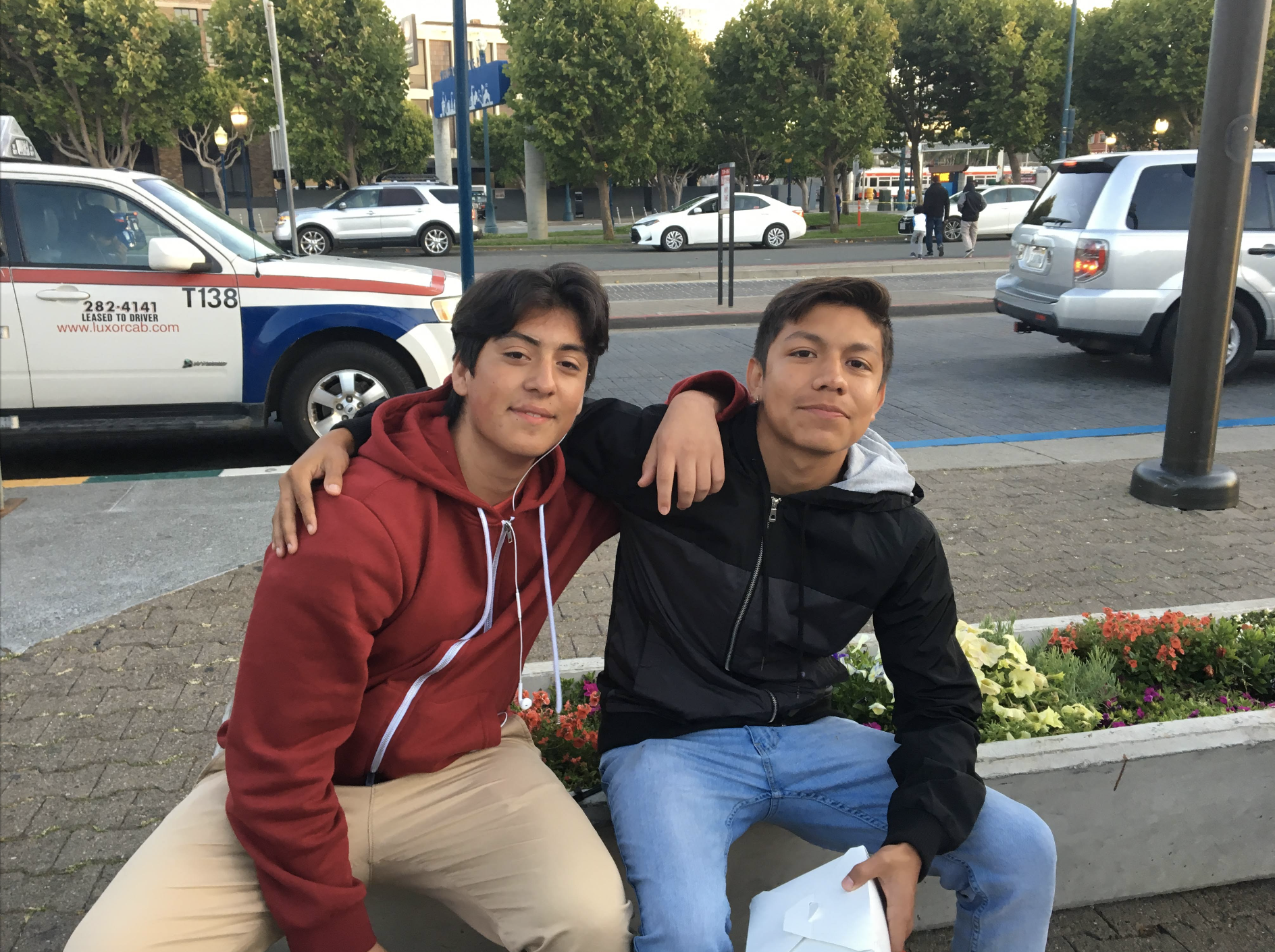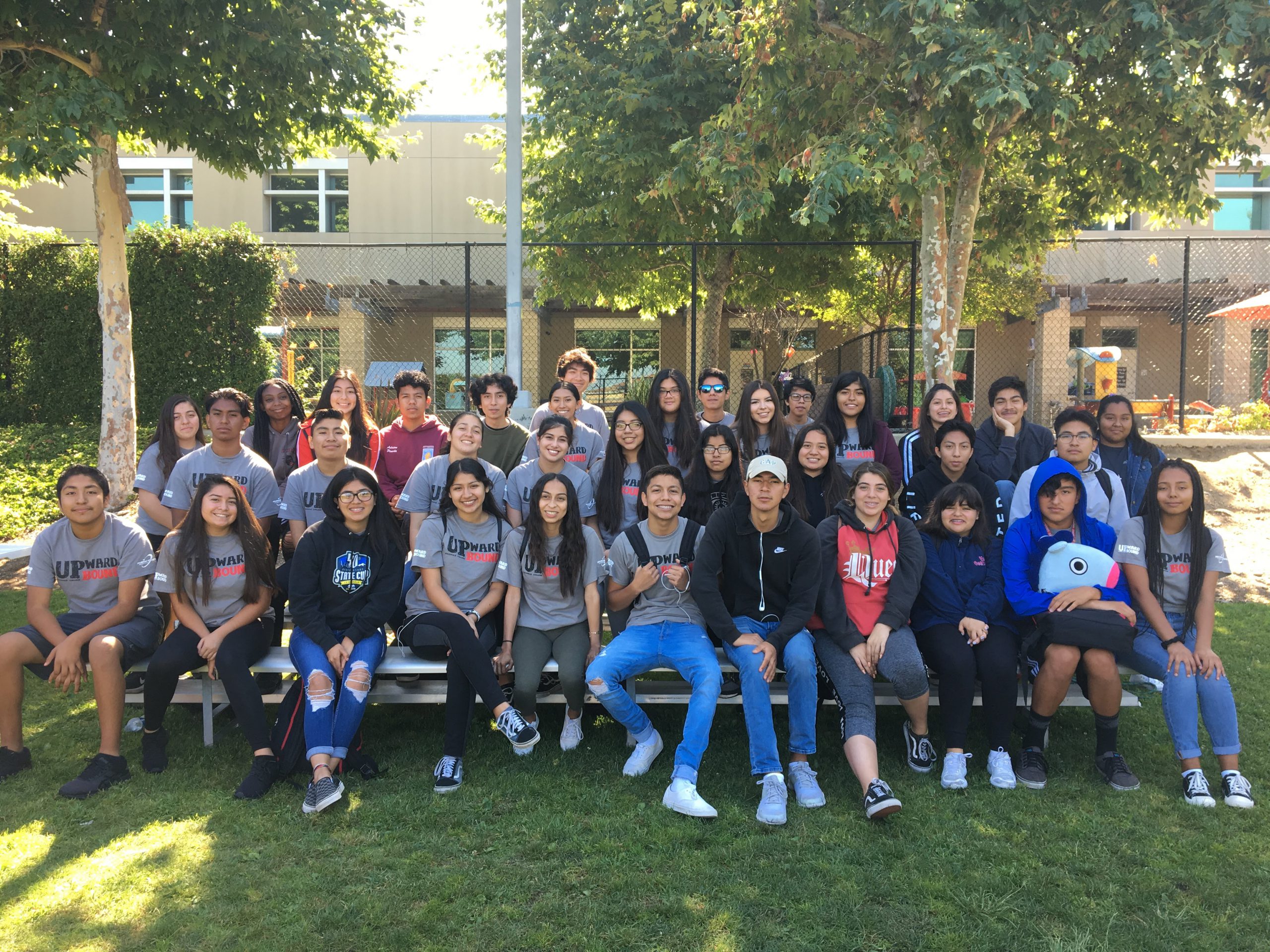 COVID-19 Updates and Impacts on Summer 2023 Component 
This summer, the PC Upward Bound will be providing a six-week Hybrid Summer Program. We will be offering enrichment in-person courses, tutoring, academic advising and a variety of college preparation workshops. The enrichment courses will be offered on Tuesday's and Thursday's in-person at the main campus in San Marcos that will be given by Palomar College Professors and supervised by program staff to ensure the safety of our students.
Summer Orientation Date: May 3, 2023 via Zoom 
Summer Program 2023 Agenda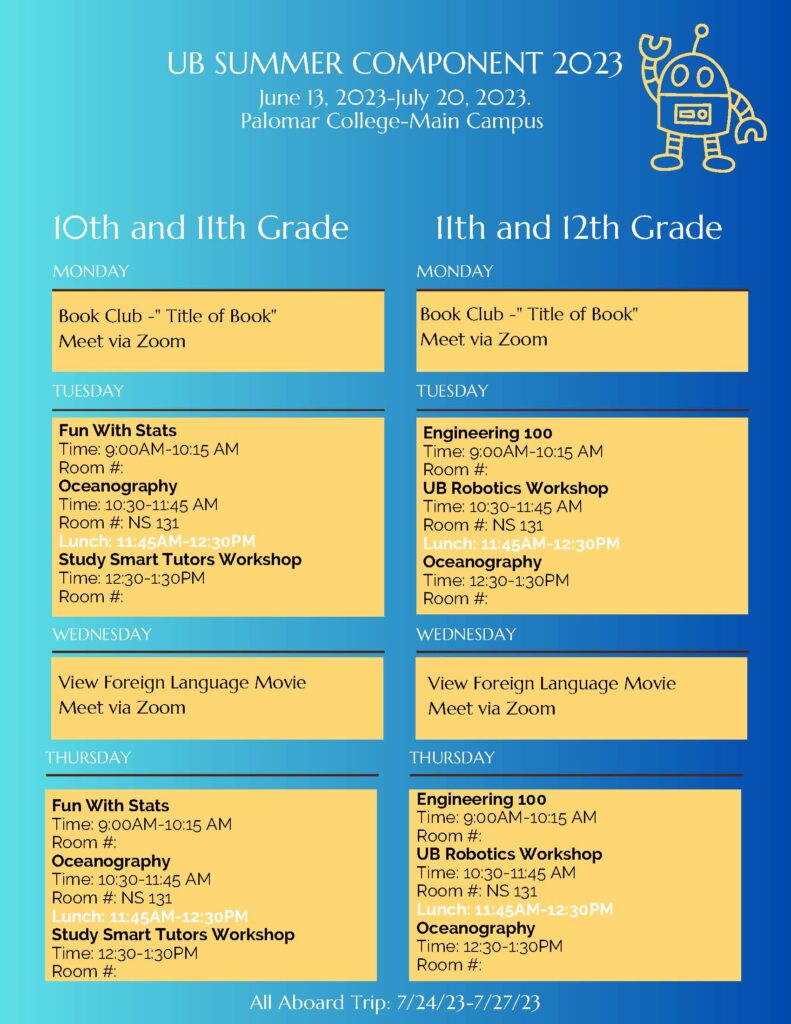 Engineering 100 & Robotics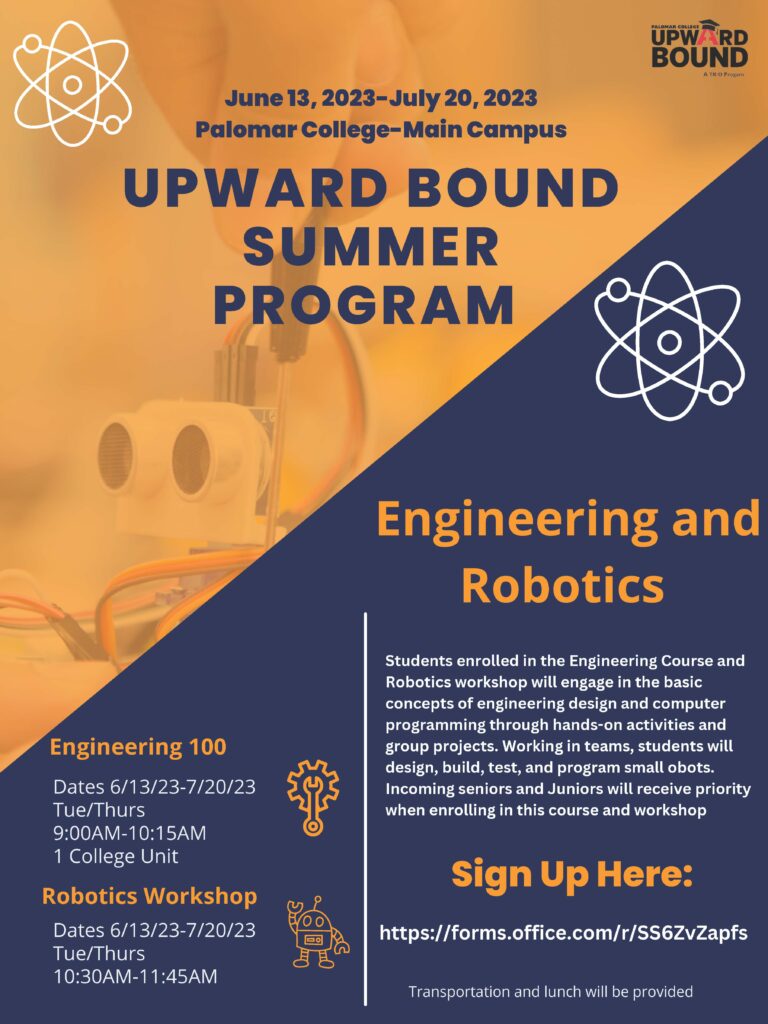 Summer 2023 NorCal Trip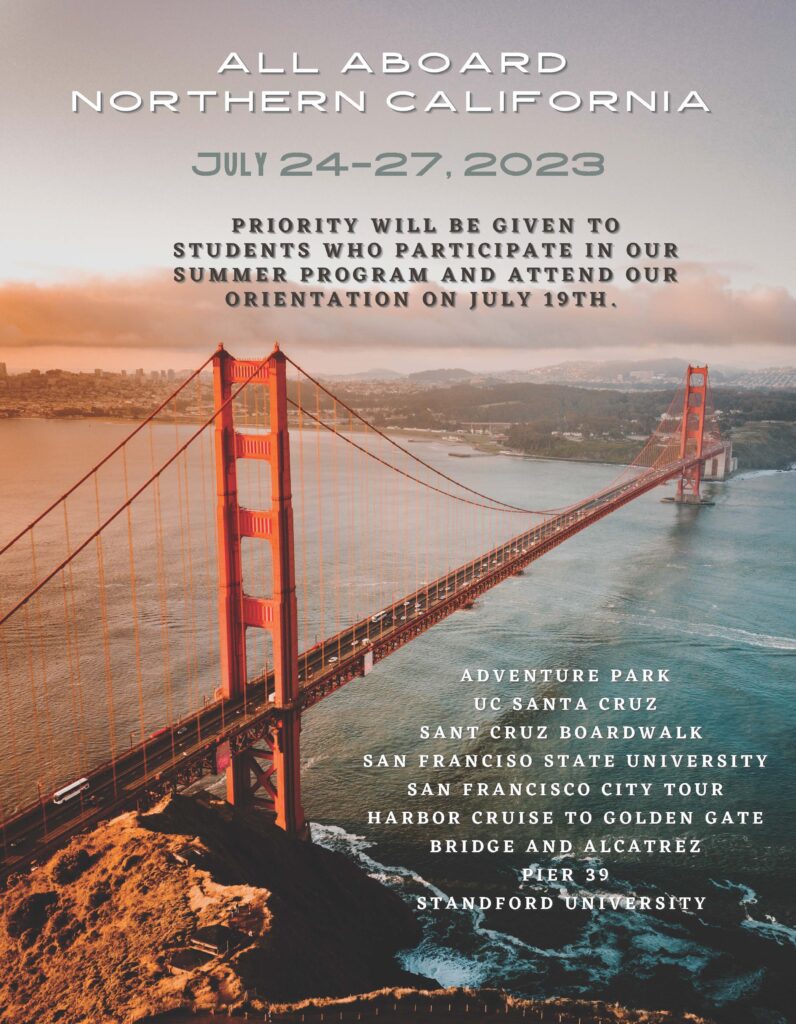 NorCal Excursion Orientation