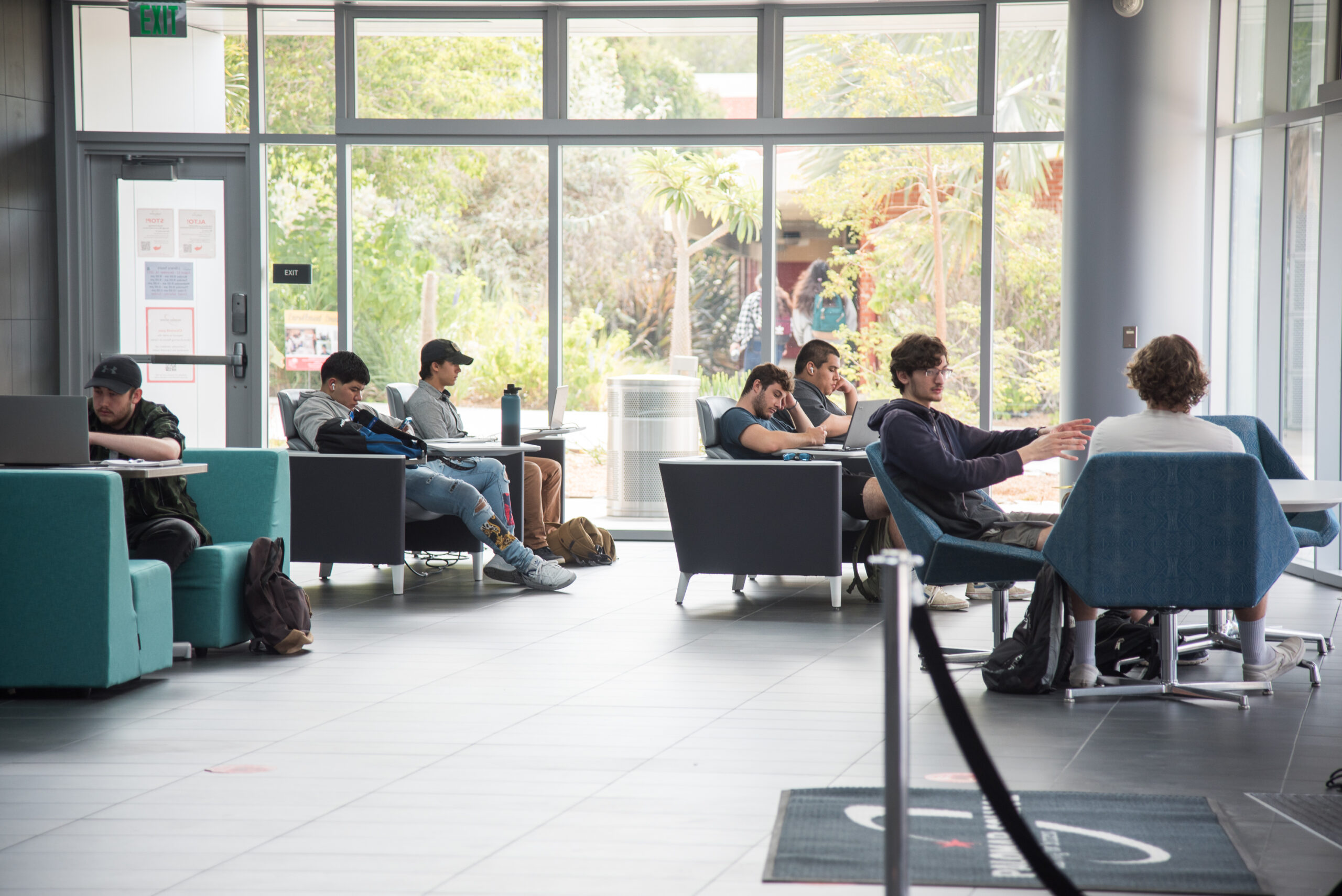 This Semester
SPRING SEMESTER STARTS
COMPLETE YOUR FAFSA!
DEVELOP AN EDUCATION PLAN!
IMPORTANT DATES & MORE
Spring '22 Semester Starts
Welcome back for spring. Masks and vaccinations mandates have been lifted, however if you or someone you know is sick please take the appropriate pre-cautions. Palomar is operating with caution as the COVID-19 situation is assessed the Health and Safety Guidance may be updated, for more information click here. Some of us visited family or went on fun winter trips and others worked or had school. We are excited to be back to a campus full of students. Below are a few important dates, please keep them in mind when enrolling to classes and also mind, you can always add a class for late start even if the semester has begun.
| | | |
| --- | --- | --- |
| Full Semester (16 Week) | Start | End |
| Full Semester | 1/30/23 | 5/27/23 |
| 8 Week Fast Track | Start | End |
| Session 1 | 1/30/23 | 3/25/23 |
| Session 2 | 4/3/23 | 5/27/23 |
| 4 Week Fast Track | Start | End |
| Session 1 | 1/30/23 | 2/28/23 |
| Session 2 | 2/26/23 | 3/25/23 |
| Session 3 | 4/3/23 | 4/29/23 |
| Session 4 | 5/1/23 | 5/27/23 |
You can use the class finder here to choose a Fall semester class. If you need help adding classes please reach out here for an appointment and an NCEOC Advisor will assist you.
Get Ready for FAFSA 23-24

FAFSA 2023-2024 is now available to complete. There is overlap with some of the financial aid grants that you can receive after completing the application, so make sure you take care of it as soon as possible.
The California state deadline is March 2nd 2023 (CalGrant Only).
For more details or if you need help filling out a FAFSA application you can make an appointment here with an NCEOC Advisor.
Conference | March 10th 2023
CSUSM Early Assessment Program Breakfast
Tom Ham's Lighthouse, San Diego Bay
NCEOC attended CSUSM Early Assessment Program Breakfast on March 10th 2023. EAP spoke about the success rates (of EAP) for students applying to CSUSM from high school. A talk from Dr. Hanson Smith (Assistant Professor and Researcher at CSUSM) highlighted the importance of math in STEM majors, with an emphasis on early attention for math Dr. Smith's talk was very engaging and fun. Dr. Reza Kamali, who founded CSUSM Engineering Major department also presented, highlighting the achievements and successes in the Engineering Majors, with the first cohort graduating this Spring 2023, and 19 out of 20 students in the cohort have already found jobs in their respective fields. Admissions updates to SDSU and CSUSM were presented by Matthew Hebert Student Recruitment and Relations and Scott Hagg Associate Vice President respectively. SDSU highlighted some of their departments like EOP, Commuter Life Resources, Undocumented Resource Center and Price Community Scholars. The meeting adjourned with good information and is a vital resource for educators and advisors to give their students.
Event | January 30th - 31st 2023
Comet Together
Palomar College, San Marcos
Palomar College held a new event, Comet Together to welcome students to the Spring 2023 semester. TRIO NCEOC tabled together with Counseling, Veterans, Student Life and Leadership and more. We were handing out informational flyers and free school supplies like backpacks and other assorted goodies.

What is


TRIO is a group of 8 Federally Funded programs for students. TRIO programs are student service and outreach programs designed to identify and provide assistance to disadvantaged communities. TRIO includes 7 student programs and 1 program for training program directors. All TRIO programs serve and assist low-income individuals, first generation college students and disabled students progress through the academic pipeline from middle school to post-baccalaureate programs. The existence of TRIO is thanks to the Higher Education Act of 1965 and President Lyndon B. Johnson's war on poverty.
TRIO is not an acronym, it was named after the first three programs: Upward Bound, Talent Search and Student Support Services.
Who is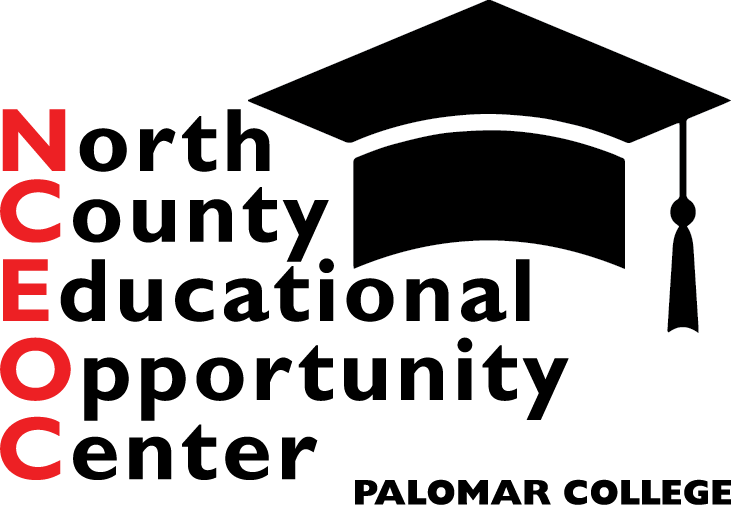 The North County Educational Opportunity Center (NCEOC) program is sponsored by Palomar College and funded by the U.S Department of Education.
The program is designed to identify and assist adults who want to enter, re-enter, continue, or enroll in a program of postsecondary education. NCEOC is dedicated to providing quality information, guidance, and services pertaining to education. Staff can assist individuals with exploring career paths, planning their education and where to go to school.
How do I qualify?
NCEOC is a federally-funded TRIO Program by the U.S. Department of Education. Services are FREE of charge for participating students and their families.
Citizen or permanent resident
At least 19 years of age
Interested in enrolling in a high school diploma, GED program, or in a program of post-secondary education
First Generation College student or considered a low-income individual (See chart below)
| Size of Family Unit | Taxable Income | Size of Family Unit | Taxable Income |
| --- | --- | --- | --- |
| 1 | $21,870 | 5 | $52,710 |
| 2 | $29,580 | 6 | $60,420 |
| 3 | $37,290 | 7 | $68,130 |
| 4 | $45,000 | 8 | $75,840 |
Who Should Apply
This program is designed for adults looking to further their education. Encouraged to apply are:
Parents of Head Start children
Single heads of households
CalWorks recipients
Persons who did not complete high school or college
High school graduates with no post-secondary education or dropouts
Persons with disabilities
Persons with limited English proficiency
Justice-involved individuals
Veterans
For more information please click below!
Connect with Us