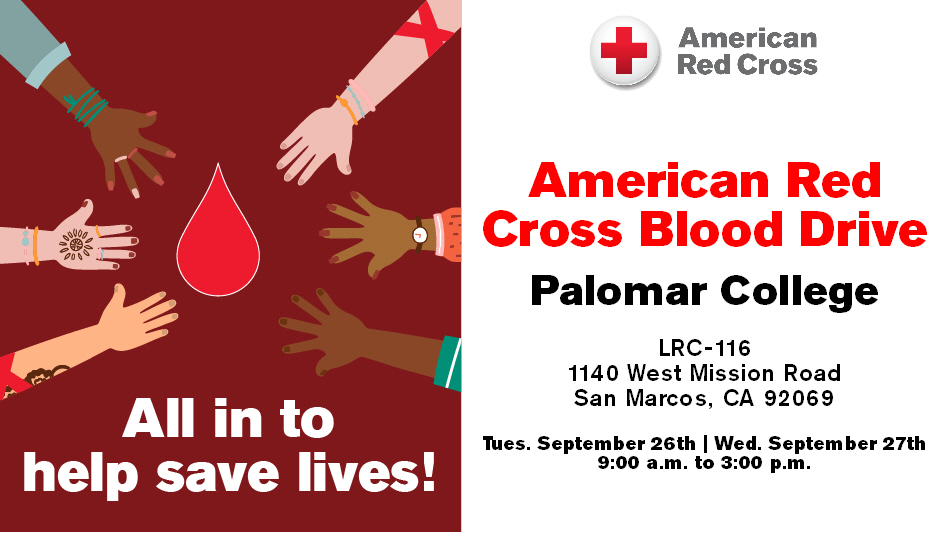 Be Someone's Hero. Give Blood.
Palomar College Health Services, Palomar Black Faculty & Staff Association & SNAP are hosting an American Red Cross Blood Drive at the San Marcos campus on Tuesday, September 26 and Wednesday, September 27 from 9:00am to 3:00pm.
Note: Come give in September and receive a coupon for a free haircut by email, thanks to Sport Clips.
Free event parking is available in Parking Lot 12.
Appointments
To schedule an appointment and for more information go to RedCrossBlood.org. Enter sponsor code: PalomarSM.
Streamline your donation experience and save up to 15 minutes by visiting RedCrossBlood.org/RapidPass to complete your pre-donation reading and health history questions on the day of your appointment!
Check in for your scheduled appointment at our table located in front of the Library (LRC) at the San Marcos campus.