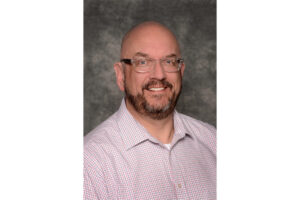 Dr. Todd McDonald
Assistant Superintendent/Vice President of Finance & Administrative Services
Dr. McDonald comes to Palomar from the Grossmont-Cuyamaca Community College District, based in El Cajon, where he served as Associate Vice Chancellor of District Business Services. In that role, he was responsible for developing and managing the annual budget and a variety of other business operations, such as contract oversight and auxiliary service management.
Dr. McDonald began his career in the private sector in the Midwest during the early 1990s, before switching to public service as an accountant and then Business Services Manager for the Rockford, Illinois Park District.
As a long-time business services leader in higher education, Dr. McDonald brings a strong vision of his team's role in the operations of a college.
"We're here for whatever the person who is coming to us needs—they might need a couple of classes to skill up in their current position, they might want to shift careers, they might want to transfer to a four-year institution, they might be later in life and realize they want to get a degree, they might need non-credit classes," he said. "It's a community resource for whatever someone needs."
(760) 744-1150 x2109
Heather Sutton is the Acting Executive Assistant to the Vice President of Finance & Administrative Services. She began working for Palomar College in 2019 as the Administrative Specialist in Fiscal Services. She has worked in education for over 20 years in Human Resources, Payroll Services, Professional Development, Special Education, Student Data Coordination, State and Federal Reporting, and has served as the Executive Assistant to the Superintendent in a K-12 district. Heather provides complex secretarial and administrative support to the Vice President while organizing and managing the day-to-day activities of the F&AS office to ensure efficient and effective office operations.