Hossna Sadat Ahadi, Ed.D.                                                                 
Founder and Member
Dr. Hossna Sadat Ahadi (she/her/ella) is an Associate Professor in Counseling at Palomar College. She is the founder of Empowered Women and the Asian Pacific Alliance in Higher Education at Palomar College. She initiated Board and Administrative Policy 3000 (Antiracism) and was the inaugural co-chair of Educators for Equity, Diversity, and Cultural Consciousness at Palomar College. She teaches Counseling to Rising Scholars. She was part of the inaugural cohort for Open for Antiracism (OFAR) and has been coaching faculty across all disciplines at various California Community Colleges. She obtained her dual bachelor's degree in history of the near east and political science from UCSD. She earned a master's degree in education—emphasis in multicultural counseling and social justice and a doctorate in educational leadership from SDSU. Dr. Sadat Ahadi is a national and statewide award winner for her work and leadership involving equity, diversity, inclusion, and antiracism in education. She continues to research, publish, and provide ongoing training related to antiracism, decolonization, and racial equity in education.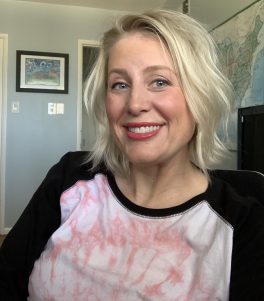 Jenny Fererro
Member
Jenny Fererro (she/her) is a professor of Child Development and has been actively involved in shared governance and social justice issues throughout her 18 years at Palomar College. In addition to being a member or representative on many committees and councils, she is currently the Faculty Senate Vice President, the lead negotiator for the Palomar Faculty Federation, the liaison to the Early Childhood Education Lab School, and helps lead the Palomar College Pronoun Project. Outside of Palomar, she is the elected Catalyst Liaison for California Community College Early Childhood Educators (CCCECE), a statewide advocacy and leadership group in the child development field, and serves on several steering committees and boards. Jenny is a mother, a spouse, a sister, a daughter, an aunt, and a friend, and loves collaborating with her Palomar colleagues to make Palomar an even better place.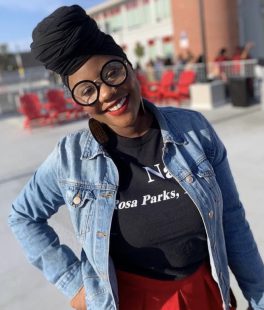 Mercedes Tiggs, LCSW
Member
Mercedes is currently a Licensed Clinical Social Worker and EOPS Counselor with Foster Youth Retention Success and Transition Program (FYRST) and Umoja Co-Coordinator at Palomar College. She also serves as part-time Counseling Faculty with the CalWORKs Program at San Diego City College. Mercedes received her B.S. in Criminal Justice from San Diego State, and Master of Social Work with a concentration in Community Organizing, Planning, and Administration from the University of Southern California. Mercedes has provided academic services in the education sector for 5 years now. Previously, Mercedes spent 5 ½ years in nonprofit, advocating, mentoring, and providing therapeutic services to marginalized youth. She currently serves on the following committees and affinity groups; Palomar Faculty Federation Executive Board Member, Palomar Black Faculty and Staff Association, Diversity Equity & Inclusion, Equity, Education, and Student Success Council, Empowered Women, and California Community College Racial Equity Leadership Alliance (CCCRELA). Mercedes launched Eight16 Culinary Therapy, Eight16 is a Culinary Therapy Program that provides individual and group therapy sessions while cooking a therapeutic meal in the kitchen. Mercedes enjoys participating in social justice activities, cooking, and trying new recipes, traveling, watching documentaries, community service, listening to music, spending time with family and friends, reading, and playing fetch at the dog park with her labradoodle. Furthermore, as a proud member of Delta Sigma Theta Sorority, Inc., San Diego Alumnae Chapter, Mercedes continues to impact others while serving those most in need.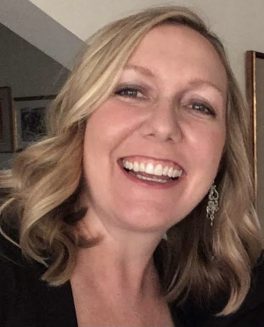 Devon Smith, Ph.D.
Member
Dr. Devon Smith is an Associate Professor in the Sociology Department at Palomar. She received her Ph.D. in Sociology from UCSD. She is also the Program Director for the Palomar Gender and Women's Studies Program.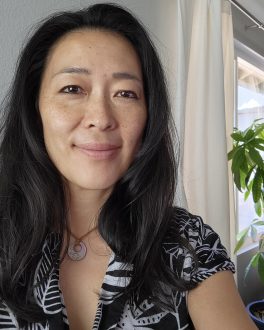 Angela Kong, Ph.D.
Member
Dr. Angela Kong is a Service Learning Coordinator at Palomar College. She is a proud daughter of immigrant parents, a product of San Francisco public schools, a first-generation college graduate, a TRIO alumna, and self-identifies as an Asian American woman of color. She has 20 years of experience as an educator working across the California public college system to support students of color and first-generation college students. She's worked with Summer Bridge, TRIO Programs, and Counseling and Ethnic Studies Departments. She believes in building community with others who are committed to student equity and social justice. As a founding member of a non-profit Hawaiian outrigger canoe club, you will find her paddling on the weekends. She earned a Ph.D. in Ethnic Studies, an M.A. in Counseling, and a B.A. in Psychology.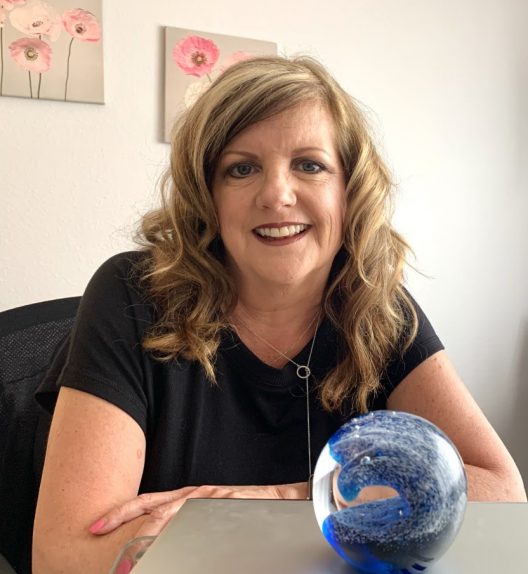 Julie Lanthier Bandy
Member
Julie Lanthier Bandy has worked in San Diego County for over 30 years with a myriad of brands and organizations, and during this time has established a reputation as an innovative marketing strategist with expertise in brand strategy and communications. It was her first position after earning her bachelor's degree in public administration at San Diego State University, that set Julie's path forward. As a Director of Community Relations for a small non-profit organization, she gained an understanding of the importance of building a coalition of diverse talent to achieve the goals and objectives of an organization. Since that initial insight, Julie has contributed to the success of private and non-profit companies in K-12 and higher education, retail and hospitality, and trade association sectors. She currently serves as the Director of Marketing, Communications, and Public Affairs for the Palomar Community College District. While building her career, Julie went on to earn her master's in public administration at San Diego State University.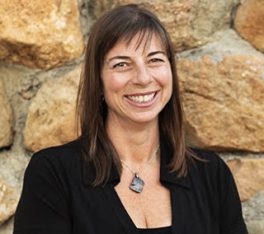 Dr. Nora Kenney, Ph.D.
Member
Dr. Nora Kenney, Ph.D., is an experienced administrator, teacher, and researcher with a background in correctional education and higher education. In her role at Palomar College, she administers a program for currently and formerly incarcerated students as they pursue higher education goals. Before joining Palomar College, she taught in correctional education; community college; and university. As an administrator, she ran afterschool programs in Oakland, California as part of a multi-million dollar grant. Dr. Kenney earned M.A. and Ph.D. degrees at the University of California, Berkeley, where she led multiple studies in underserved communities and taught for about eight years. For her doctoral research, Dr. Kenney explored the in- and out-of-school experiences for young African-American men as they transitioned from high school to higher education; her data and findings have implications related to mass incarceration. Before she became an educator, Dr. Kenney worked in marketing and public relations for high-tech companies in San Francisco, Silicon Valley, and San Diego. She lives with her partner, artist, and community advocate Peter Whitley, and considers Oceanside and Oakland home.
Lisette Ordorica Lasater, Ph.D. 
Member
Dr. Lisette Ordorica Lasater is an Assistant Professor of English at Palomar College.  Her teaching is informed by her research interests, which include contemporary Chicana/Latina literature and cultural studies, Chicana feminism, twentieth century American literature, and theater and performance studies.  She is the daughter of Mexican immigrants and a first-generation college student. Her educational journey began at Palomar College, and she is thrilled to return as faculty to teach the next generations of students.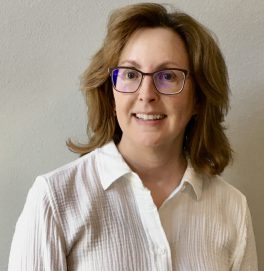 Cindy Anfinson, M.S.
Member
Cindy Anfinson is a native San Diegan who graduated from Helix High School and then attended Grossmont Community College. She transferred to UCSD and graduated summa cum laude with a BA in Mathematics, with a minor in Art History. Under the Army Science and Technology Graduate Fellowship, Cindy earned a Master of Science degree in Applied Mathematics, with minors in Mathematics and Computer Science, from Cornell University. She is currently an Associate Professor of Mathematics at Palomar College. At Palomar College, she has served as the First-Year Experience Coordinator, as the Mathematics Learning Center Director, as the Assistant Mathematics Learning Center Director, and as the Activity Director of a Title V/STEM grant shared with CSUSM. Cindy has chaired multiple committees and served on both the Student Success and Equity Council and the Instructional Planning Council. She has been awarded the Faculty Service Award and Gift of Time Award at Palomar College. She is a member of the Mathematical Association of America and Phi Beta Kappa. Cindy is also co-author of three mathematics textbooks, along with Mark Clark, published by Cengage Learning.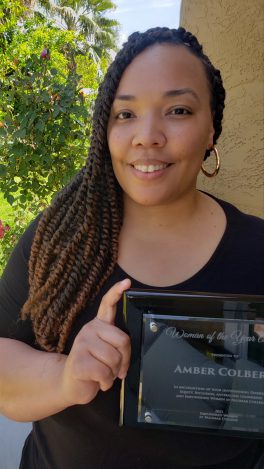 Amber Colbert, M.A. 
Member
Amber Colbert is an Assistant Professor in the Sociology department at Palomar College. She earned her M.A. in Sociology with an emphasis in Criminology from San Jose State University. She has taught Sociology and Criminology courses for over ten years at over seven different colleges and universities, with Palomar being the first college to hire her as an adjunct. Her subject and research interests include race, crime, and inequality. Driven by her passion for equity work, she strives to create meaningful experiences for her students both inside and outside of the classroom. Along with a dedicated group of faculty and staff, she founded the Palomar Black Faculty and Staff Association, an organization dedicated to empowering Black faculty, staff, and students. Born and raised in San Diego, Amber loves spending time with her husband and two children. When she's not watching Sesame Street with her little ones, she enjoys listening to 90's music, taking long drives, and watching reruns of both The Wire and The Office.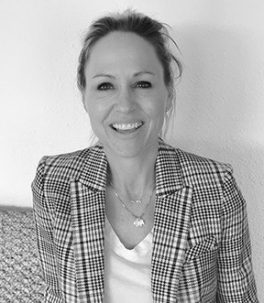 Casey Christensen Gwin, Ph.D.
Member
Dr. Casey Christensen Gwin is a Professor of History at Palomar College. Before arriving back in San Diego where she grew up, she went to UCLA  and earned a B.A. in Communications. Soon after she went back to school to get her Ph.D. in history at UC Irvine. Her academic interests include Women's History, the History of California, and more broadly, the history of race in America. Her research examines both the local history of women in San Diego and also the politics of gender and sexuality at the U.S. border in the early twentieth century. When she is not teaching, she is busy raising three young boys, a dog, and a hedgehog. Dr. Christensen Gwin is honored to be a member of Palomar's Empower Women in its mission to support, inspire and advance equity for women in college and beyond.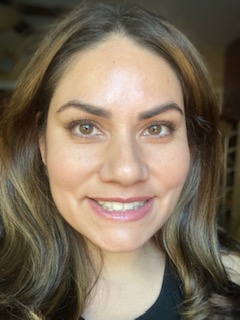 Leslie Aguilar, M.A.
Member
She is a former first-generation college student who attended community college and eventually received her M.A. in Education Counseling from San Diego State University. During her free time, Leslie enjoys painting, writing, and creating. As a former EOPS student, she dreamed of one day coming back and helping a new generation of students, walking a similar path as hers, obtain their educational goals.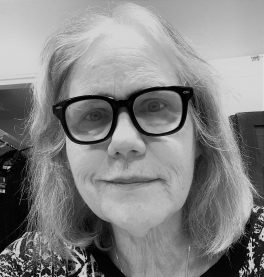 Dr. Susan A. Miller, Ph.D. 
Member
Dr. Susan A. Miller is a sociologist who has worked at Palomar College since 2001. She began her career at Palomar teaching Women and Gender Studies, Social Problems and Behavioral Science Statistics. Her education is a long journey from community college to UC Berkeley and UC Davis with stops along the way in the school of life. Dr. Miller considers herself a life-long learner. Her degree in Sociology has an emphasis on Feminist Theory, Social Psychology and Quantitative Methods. Her dissertation work explored relationships between women and partners incarcerated in prison. Currently, at Palomar, she focuses her time and energy on teaching and on promoting student success. Dr. Miller serves as faculty advisor to Transitions (formerly incarcerated students) as well as actively participating in Palomar Pride to support the LGBTQ+ community. She loves teaching, mentoring and working in collaboration with students and colleagues.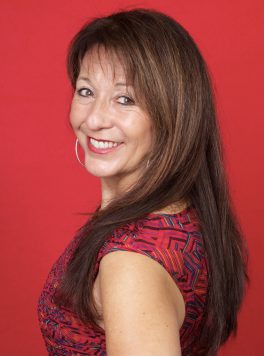 Sylvia Mendoza
Member
Sylvia Mendoza is an award-winning author and journalist who teaches media studies and journalism. Moving often as a Navy kid, her constants were reading, writing, and learning about different cultures. This combo fueled her passion for storytelling. She went on to earn bachelor's and master's degrees in journalism and certificates in women's studies and copy editing. Her passion is writing inspirational stories about strong visionary women who change the world. Books include The Book of Latina Women: 150 Vidas of Passion, Strength, and Success, and Sonia Sotomayor: A Biography. Career highlights: featured by National Women's History Project on C-Span Book-TV; UCSD Extension's "1 of 50 Voices of the Future in Journalism"; and "1 of 25 Influential Latina Leaders" to meet privately with Ms. Mazal Renford, Israeli delegate to the United Nations Commission on the Status of Women.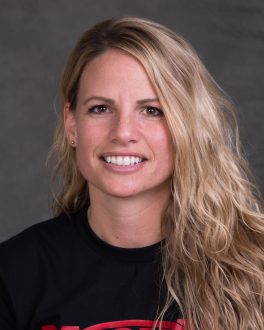 Leigh Marshall, M.A. 
Member
Two-time California Community College State Coach of the Year, Leigh Marshall just started her 11th year at Palomar College as the Head Women's Basketball Coach. In her 10 years at Palomar, she has guided the Comets to five Pacific Coast Athletic Conference Championships, five Sweet 16 appearances, four Elite 8 appearances, and one Final Four appearance in the state playoffs. She is coming off a year where the Comets went 27-3 and advanced to the state Elite 8 before the State Championship Tournament was cancelled due to COVID-19. Marshall came to the Comets in 2010 from El Modena High School in Orange, where she had been the head girls' coach since May 2008. The former Orange Coast College assistant coach took over an El Modena program that won one game the season before she arrived and, two seasons later, led the Vanguards into the CIF-Southern Section playoffs. She began her coaching career as an assistant to veteran Mike Thornton at her community college alma mater, Orange Coast, in the 2001-02 season and coached there for 5 years. Marshall was a shooting guard at Orange Coast, playing a major role as the Pirates went 55-15 in her two seasons. She was a captain for Coast in her sophomore season of 2002-03, helping lead the Pirates to a 30-6 record and the CCCAA State Community College Championship. Marshall also coaches and is an administrator with the Coastal Elite basketball program, where she coaches two 16u boys teams. Marshall, a Professor in the Department of Health and Kinesiology at Palomar College, received her Master of Arts degree with a major in Kinesiology from Cal State University Long Beach. She received her Bachelor of Science degree, also with a major in Kinesiology, from Cal State University Fullerton. She received her AA degree from Orange Coast College.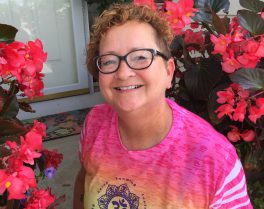 Abbie Cory, Ph.D. 
Member
Dr. Abbie Cory is a faculty member in the English department and the Director of the Pride Center for LGBTQ Resources. She is also the chair of the Pride Center Committee to Combat Hate and sits on the Gender and Women's Studies advisory group, the (former) President's DEI Committee, and the new Equity, Education, and Student Success Council. Her teaching often focuses on social justice through the lens of popular culture. She is inspired to ensure that inclusivity, intersectionality, equity, and acceptance are valued and honored at Palomar College.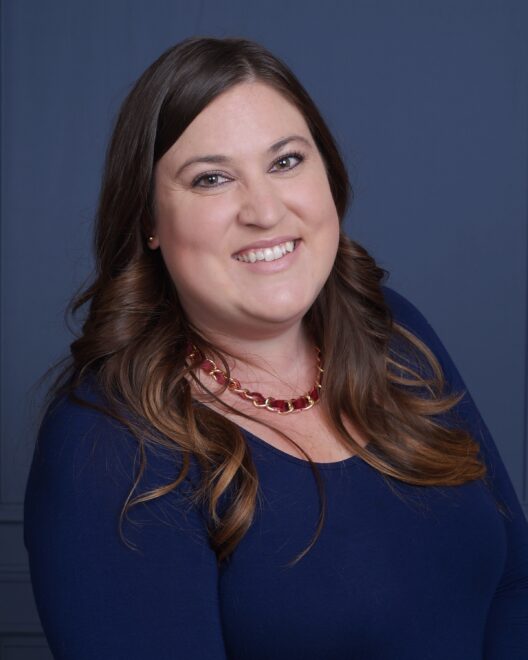 Nichol Roe, M.A.
Member
Nichol Roe has served Palomar College as the Associate Dean for Workforce Development and Extended Studies since June 2017. Nichol aims to develop and grow Workforce, Community, and Continuing Education programs that introduce a new population of students to campus. She works extensively with faculty and industry experts to develop distinctive programs in response to the needs of the region. Prior to her work in the Community College system, Nichol served as a Program Director in the Department of Extended Learning at California State University, San Marcos. Nichol has a reputation for naturally navigating relationships and expectations between industry, higher education, and students. Her experience in developing and managing credit, noncredit and not-for-credit programs, gives her the unique ability to look outside the box for fresh and creative solutions. Nichol's current priority includes leading the Credit for Prior Learning initiative at Palomar College, in addition to creating a regional and statewide framework for Credit for Prior Learning. Nichol values innovation as it provides the opportunity to better meet the needs of a student population that is diverse in origins, experiences, needs, abilities, and goals. Nichol is a North San Diego County native and as a former community college student, she has a connection to the California Community College system. She successfully transferred from MiraCosta College to CSU San Marcos where she earned her B.A. In May 2016, Nichol earned her M.A. in History which focused on the development of special education services in California's K-12 school system. In Nichol's spare time, she is usually shuttling her two sons to and from little league practice. On the rare occasion that she finds a quiet moment for herself, she likes to curl up and read a crime thriller (preferably one with a fascinating female lead) by the pool.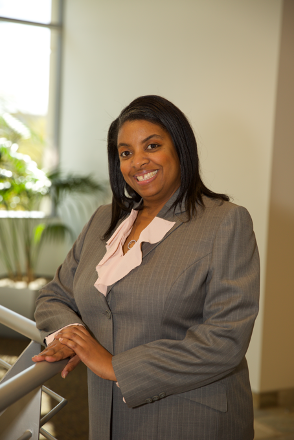 Dr. Kristie Hill-Cummings, Ph.D
Member
Dr. Kristie Hill-Cummings, an educator with over 20 plus years of teaching experience, is an advocate for student success. Professor Hill-Cummings is a native of North Carolina and an honors graduate of North Carolina Central University. Professor Hill-Cummings continued her academic career at Meharry Medical College where she received her Ph.D. in Microbiology. She then completed post-doctoral studies at the Medical College of Georgia. As a former military spouse, Professor Hill-Cummings traveled the world teaching science and advising students from various social, economic, and cultural backgrounds. Here at Palomar College, Professor Hill-Cummings teaches Microbiology and General Biology. When not teaching and being a Project Manager for World Life Technologies, Professor Hill-Cummings enjoys being a cheer mom, shopping, and watching and discussing reality TV shows with family and friends.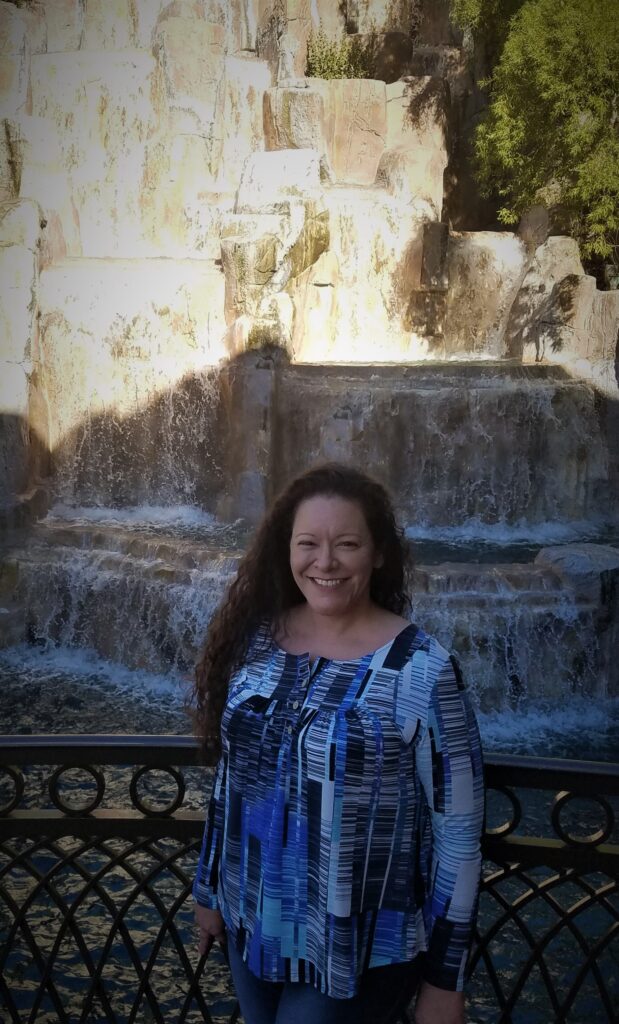 Diana Ortiz, M.A.
Member
Diana Ortiz is an experienced educator with over 15 years of teaching in the fields of American Indian Studies and American Studies. Diana recently returned to graduate school to expand their teaching expertise to include U.S. History. and British Imperialism. As an instructor, Diana is committed to incorporating Native narratives, comprehensive histories, and accurate information into their teaching to provide a more nuanced understanding of Indigenous people and the United States. Her approach to teaching American Indian Studies and American Studies challenges traditional narratives and encourages students to critically examine the intersections of race, class, gender, and power in American society. Diana's commitment to teaching a more comprehensive, inclusive, and truthful history of Indigenous peoples in the United States is reflected in their teachings, presentations, and service to the community.