Palomar College's Vision for Dual Enrollment
Promotes equity and access to college credit
College classes that take place at the high school during the regular school day.
Classes are taught by Palomar instructors that are approved to teach at a California Community College.
Classes are completely free and include textbooks!
Palomar sets up the dual enrollment program according to the needs of the high school and its students. See the various models for dual enrollment programs.
Dual Enrollment vs. Concurrent Enrollment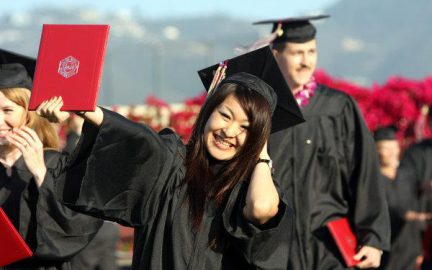 Dual Enrollment refers to college classes offered at a high school campus within our District, as part of a CCAP partnership agreement. It is intended for their students to earn both high school and college credit completely free of charge! Dual enrollment offers structured pathways, effective instruction, and guided student support in enrollment, Palomar resources, and academic counseling.
Concurrent Enrollment is when a high school student takes a college course at their own discretion at a Palomar campus or online. The student must submit their K12 Special Admit form to Admissions for processing and then register for their course on MyPalomar. Students are required to pay for textbooks and some fees but the $46/unit for tuition is not charged. Questions on Concurrent Enrollment? Contact admissions@palomar.edu or view here.
Palomar College's Dual Enrollment program provides access to college and the opportunity to get ahead through seamless pathways from high school to community college. 
Intentional Pathways
IGETC and/or CSU GE pathways
Palomar Associate Degree and Certificate pathways
Career technical pathways as a continuation of high school Career and Technical Education (CTE) areas
Guided Student Support
Demystification of the on-boarding process to Palomar College
Instructional resources
Access to Palomar College counselors for career, academic, and personal counseling
Helping high school pupils achieve college and career readiness
Benefits of Dual Enrollment for Students
Students who participate in dual enrollment programs generally have higher outcomes in the following areas:
Higher high school graduation rates

Higher high school GPAs

Better study skills for college

More likely to go to college 

More likely to finish college
Last modified on August 5, 2022