Welcome!
Our mission is to educate and prepare all students, including those of diverse backgrounds, experiences, and abilities for careers and advancement in the water industry. Our committed, highly trained faculty and partnerships with Local, State, and National entities ensure that our graduates will have successful careers that improve their lives, their communities, and the economy.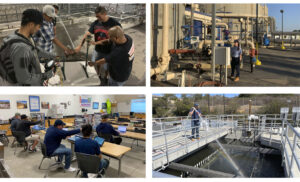 Most entry level positions at our local water district start at $25 an hour or higher, and include many other benefits such as medical/dental/eye, vacation, retirement, and more! Professionals can expect to make upwards of $150,000 a year without a four year degree.
---
Apply for Palomar's exclusive internship at Vallecitos Water District! (applications for Fall 2023 will open in Mid-March)
---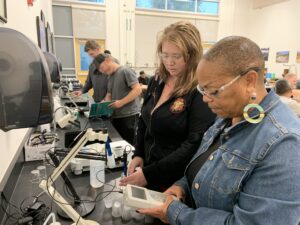 The process of taking water from lakes, streams, reservoirs and even the ocean and converting it into safe and reliable drinking water is complex and requires highly trained individuals. In addition, the process of taking wastewater from homes and businesses and making it safe for discharge to the ocean, reuse for irrigation or purification for drinking water is also highly complex. These processes require water and wastewater operations professionals with specific training and certifications.
The Water and Wastewater Technology programs at Palomar College provide pre-employment training as well as advanced courses in Water and Wastewater Technology for those wishing to become certified for a career as a water or wastewater operator.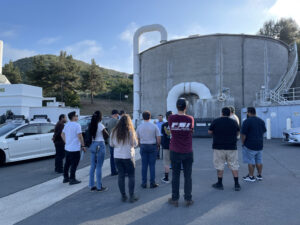 The arid climate of southern California provides many opportunities for professionals to work at water and wastewater facilities. Some of the most advanced facilities in the world are in southern California. These facilities include:
The Carlsbad Desalinization Facility which produces over 50 million gallons per day of drinking water from the ocean
The Twin Oaks Valley Water Treatment Plant which can produce 100 million gallons per day of drinking water using membrane filtration and ozone oxidation
The Orange County Groundwater Replenishment System which produces 100 million gallons of water to recharge the groundwater basin and ultimately be used as drinking water from wastewater
The future City of San Diego Pure Water Program which will produce 82 million gallons per day of purified water from wastewater currently discharged into the ocean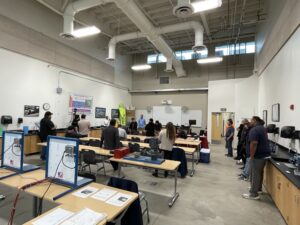 The backbone of all these projects is trained and qualified operators to ensure reliable operation of the facilities and protect public health. None of these projects are possible without certified water and wastewater operators, so for individuals interested in the environment and working to support the basic services of a community, a career in water or wastewater technology may be worth exploring.