New Students

Prospective Students
Simple Enrollment
Step 1: Apply and Activate
Step 2: Apply for Financial Aid
Step 3: Launch Your Success
Step 4: Review Your Placement and Develop an Ed Plan
Step 5: Register and Pay for Classes
General Resources

Current Students

Student Resources
Campus Life
Health and Safety
Student Support Programs
The Student Wellness Advocacy Group invites you to learn about some of the triggers and risk factors associated with Depression and Suicide. COVID-19 and social distancing have added new layers of hardships to many of us, leaving us more vulnerable to developing issues with our mental health. All Skillshops for Fall 2021 will be offered... Read more »
Join us to learn about the EOP&S program: What is EOP&S What are the Benefits? Am I eligible? Application Process and Deadlines All Skillshops in fall 2021 will be offered virtually via Zoom.
Please join our TRIO Student Support Services Program Informational as we will be going over our program services, program eligibility's, program application, and much more!! TRIO SSS is a federally funded program that is funded by the U.S. Department of Education. Our main focus is to help student's from disadvantage backgrounds (first-generation student's, low-income student's,... Read more »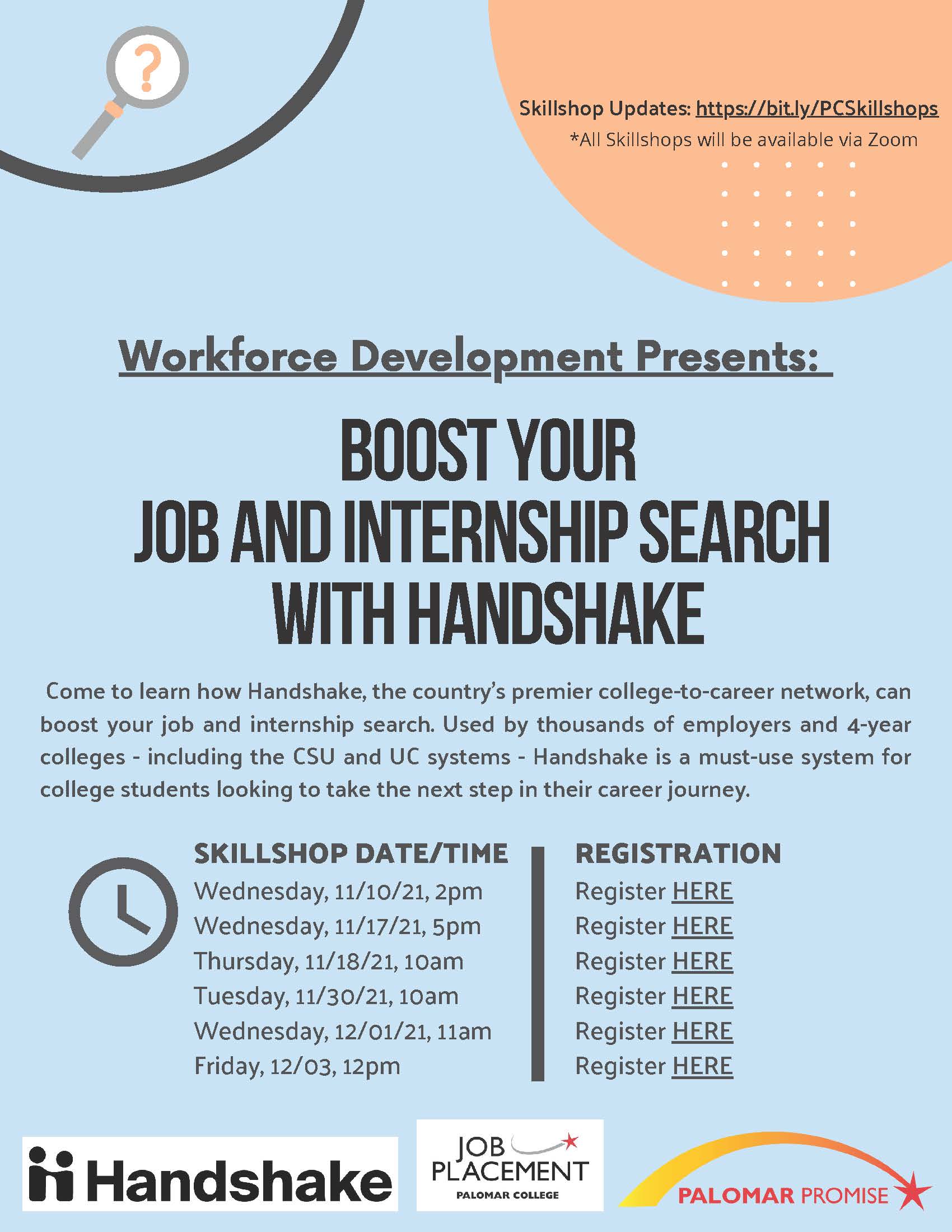 Come to learn how Handshake, the country's premier college-to-career network, can boost your job and internship search. Used by thousands of employers and 4-year colleges - including the CSU and UC systems - Handshake is a must-use system for college students looking to take the next step in their career journey. All Skillshops for fall... Read more »
What are you looking for?
A - Z Index