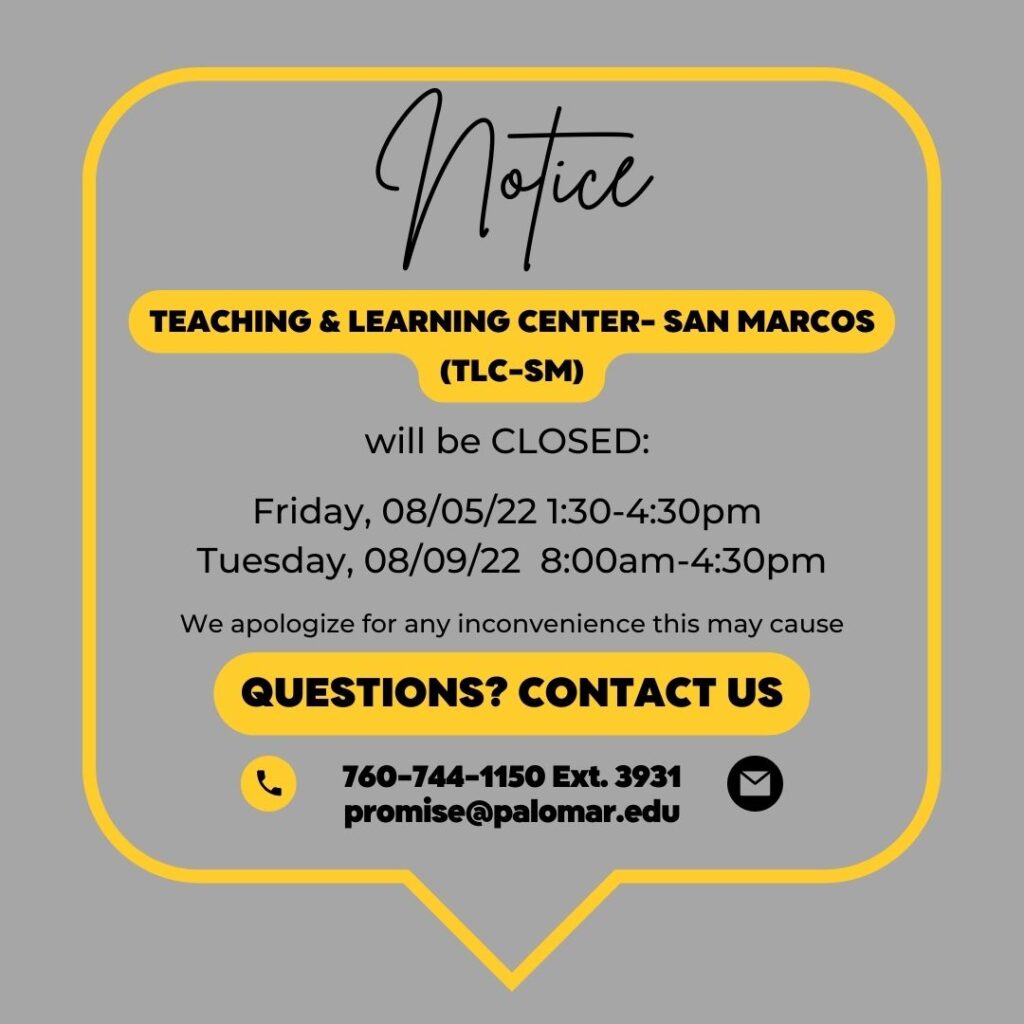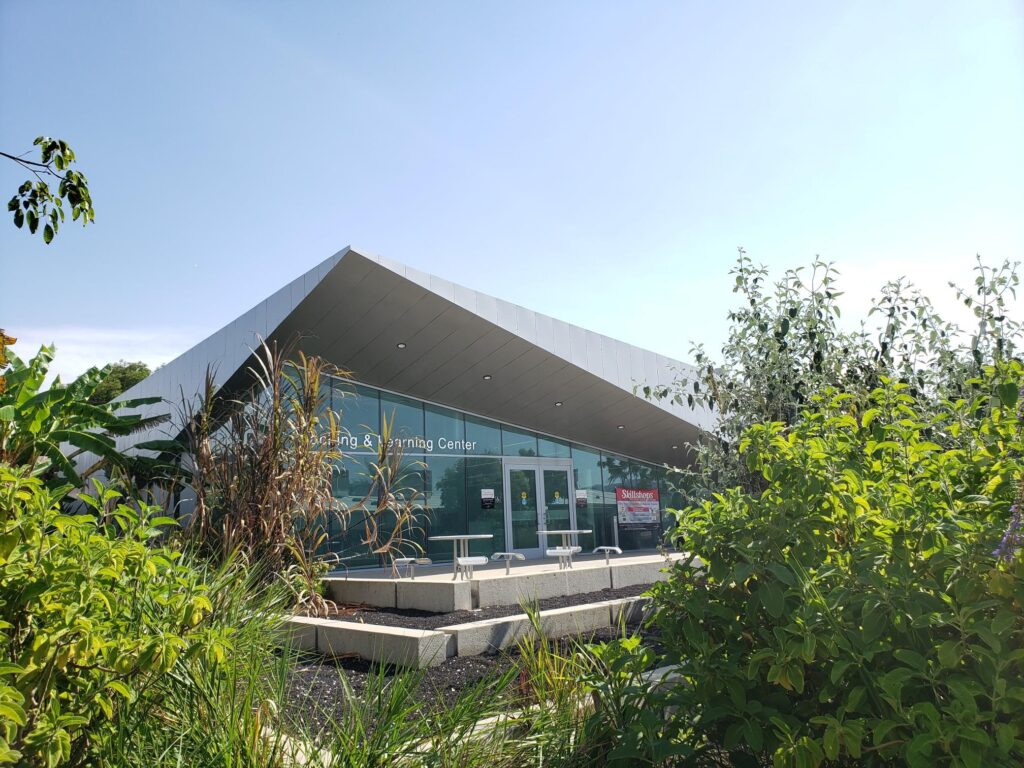 Prepare for Online Learning
Take advantage of our Interactive Canvas Tutorials
Check out STAR Tutoring for information on how to access ONLINE Tutoring
Counseling appointments via TLC SM /Promise are available via online (Zoom) format or telephone.
Skillshops Update
At this time, we will not be offering in-person Skillshops. We encourage students to visit the Online Student Lingo to view On-Demand Workshops that are available online 24-7, https://www.studentlingo.com/palomar/
For Fall 2022, Skillshop sessions will be available via Zoom. Visit our Skillshop webpage to view the calendar and register for an upcoming Skillshop.
If you have general questions you can contact us via email using your Palomar student email account, be sure to include your student id# in all inquiries: sanmarcostlc@palomar.edu
Palomar Promise
If you have questions related to Palomar Promise you can contact us via email: promise@palomar.edu
The Teaching & Learning Center in San Marcos is the Home of the Palomar Promise program.