New Students

Prospective Students
Simple Enrollment
Step 1: Apply and Activate
Step 2: Apply for Financial Aid
Step 3: Launch Your Success
Step 4: Review Your Placement and Develop an Ed Plan
Step 5: Register and Pay for Classes
General Resources

Current Students

Student Resources
Campus Life
Health and Safety
Student Support Programs
Join us for an hour of relaxation as we teach you a few stress management and coping techniques to utilize whenever you are feeling stressed or overwhelmed. Social distancing may have interrupted our usual routines, but with our techniques we can stay on top of self care and connect with others. Walk away feeling empowered,... Read more »
Learn about what The Office of Student Life & Leadership has to offer! Clubs and Activities, Associated Student Government, Food & Nutrition Center, The HUB Basic Needs, Student Rights and Responsibilities to name a few. To register, click here.
This topic explores how you can supplement your savings by exploring grants and scholarships, including federal and state student loans, before considering a private education loan. Presented by California Coast Credit Union.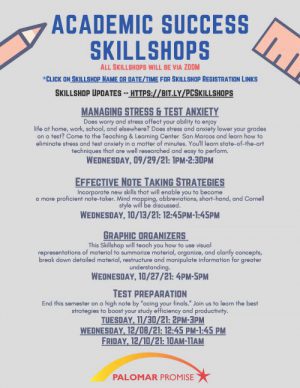 Does worry and stress affect your ability to enjoy life at home, work, school, and elsewhere? Does stress and anxiety lower your grades on a test? Learn how to eliminate stress and test anxiety in a matter of minutes. You'll learn state-of-the-art techniques that are well researched and easy to perform.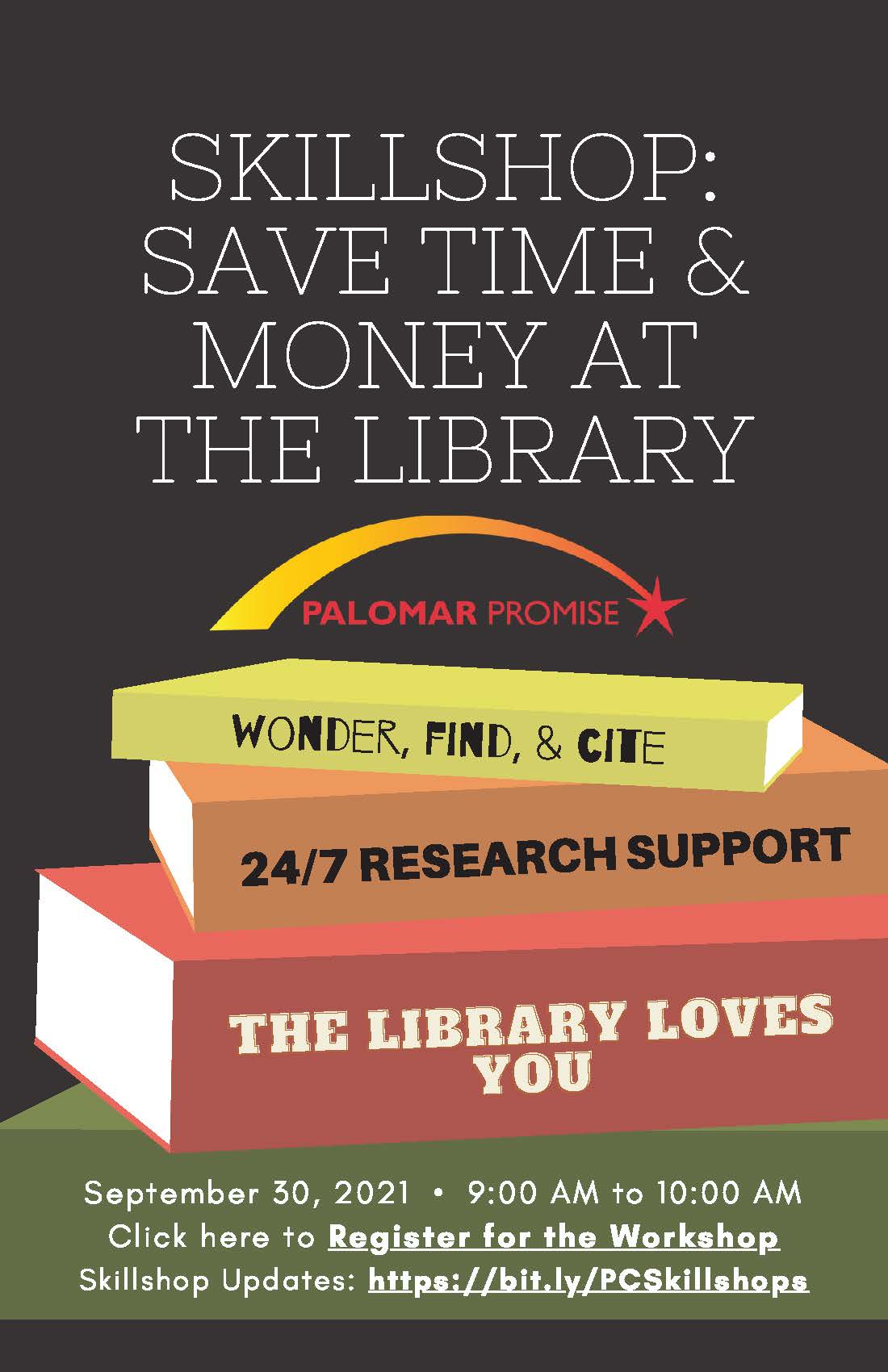 The Palomar College Library is online and has locations at the main campus and all of the centers. The librarians and staff love helping students and we can save you time and money. This workshop will tell you more about what you can ask for at the library. It's easy to make the library part... Read more »
This workshop is for those new to college. It will highlight how to navigate and utilize resources: Math and English Placement, College Pathways, Palomar College Catalog, General Education, Major Preparation & more.
What are you looking for?
A - Z Index