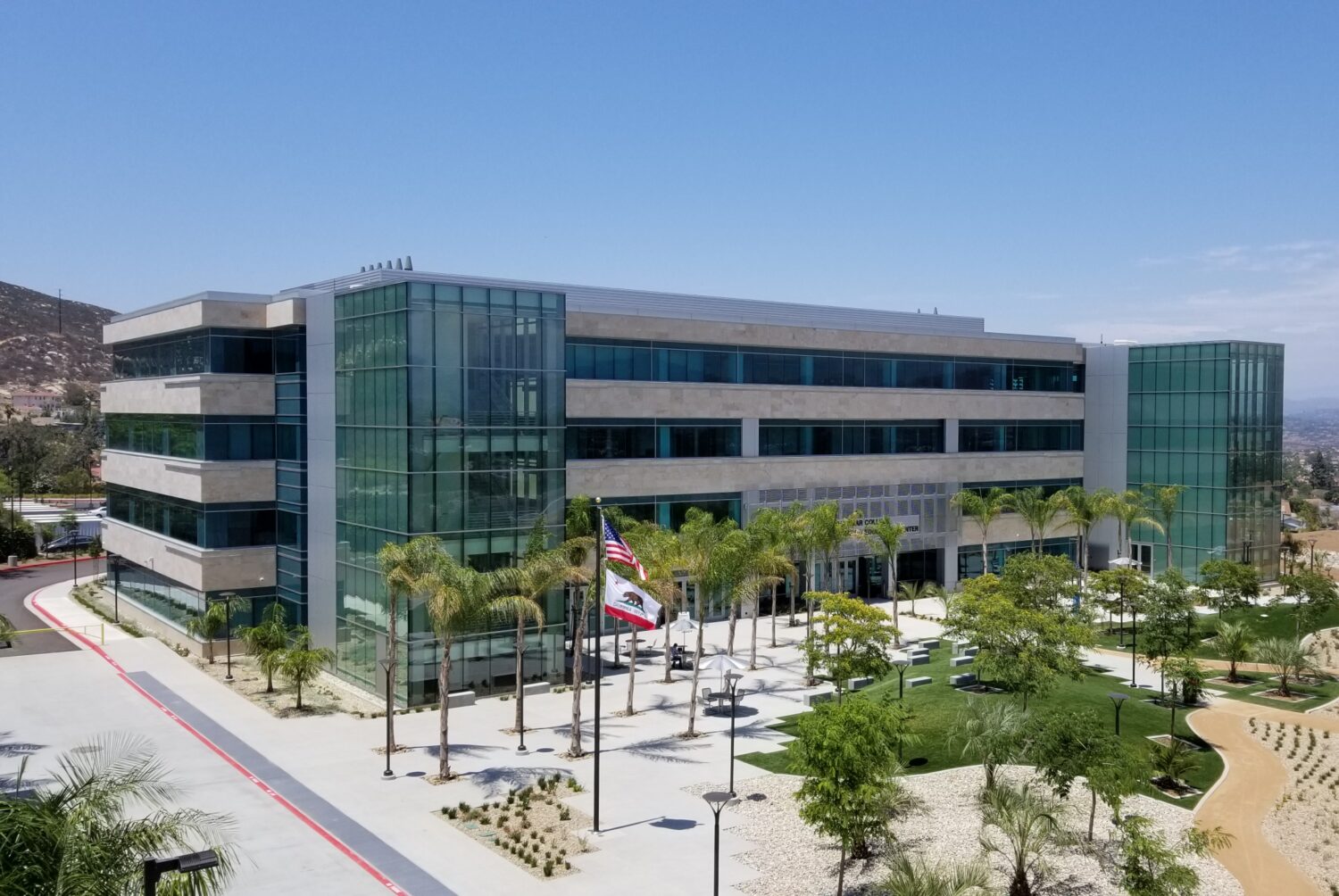 Welcome to the Palomar College Rancho Bernardo Center!
Established in 2018, The Rancho Bernardo Center is located at 11111 Rancho Bernardo Rd.
The Center's instructional programs are guided by STEAM ; Science, Technology, Engineering, Art and Mathematics.
In addition, the Center's instructional program is proud to house four programs:
Architecture
Architectural Drafting
Interior Design
Mathematics
Also, a wide range of courses are offered for students to pursue an associate degree, complete general education requirements for transfer, develop occupational skills for employment, or undertake personal development courses. Courses are offered Monday through Thursday, including day and evening classes, full-semester or fast track format.
The center offers a variety of student services including Enrollment Services, Assessment, Counseling, Financial Aid, Health Services, Library Services, Student Activities, Campus Police, and the Teaching and Learning Center.
Our dedicated faculty and staff invite you to take your first step to success by pursuing your educational goals. We look forward to assisting you!
Our Mission
The mission of the Rancho Bernardo Center is to support all aspects of the Palomar College mission, with the additional goal of increasing access and services to the southern portions of our community and students who are traditionally college prepared.  The center supports programs designed to increase participation and success rates of our unique populations, and cultivates productive collaborations with local government, educational, and community organizations.
Summer 2023 and Fall 2023 Semester Registration!
Summer 2023 and Fall 2023 Open Enrollment begins on May 15th!  Visit your MyPalomar student center to get registered.  Summer classes start June 26th and Fall classes start August 21st!  Don't forget to register, check out classes here.
Student Parking
A valid permit is required at all times. For more information please visit the Campus Safety Website.