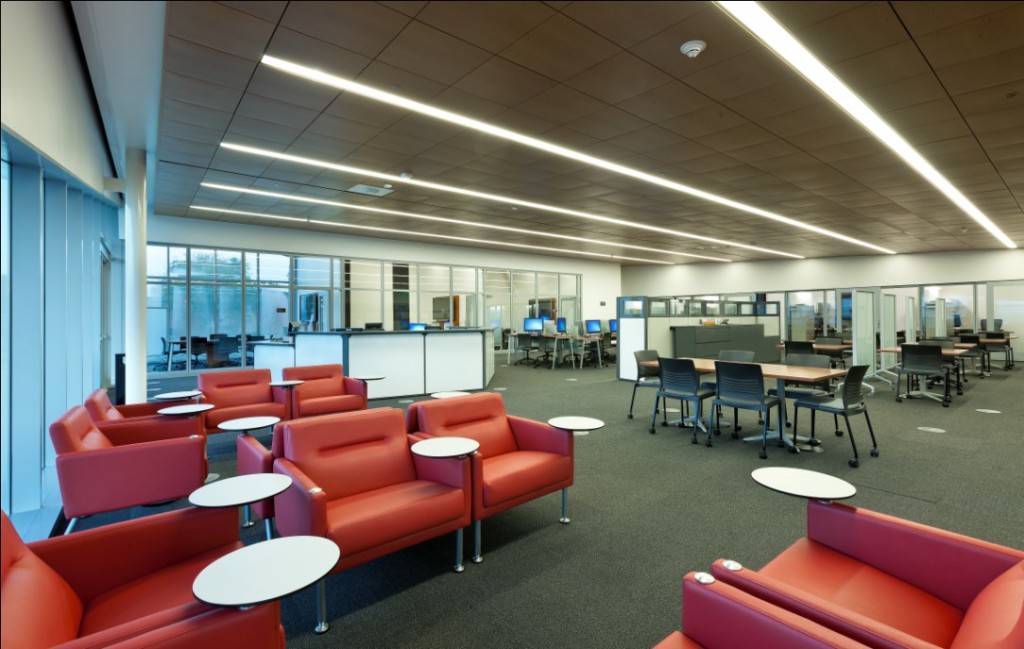 Project Delivery Method: CM Multi-Prime
Project Budget:   $4.3 million
Construction Start Date: October 2011
Completion Date:  September 2013
Occupy Date: March 2014
Bond Series: A
Scope/Summary: 
Palomar College Teaching and Learning Center is a state-of-the-art, multi-functional space for students and faculty to use and exchange ideas. The TLC provides students with ample study space with a large central study area, private study rooms, and a contemporary classroom designed to promote interactive and collaborative learning.  The TLC provides student support, academic advising and coaching, referral to services, educational and career planning,   supplemental instruction workshops, embedded tutoring, and/or tutoring, in a pleasant working space where students and faculty can come together and exchange ideas and promote a deeper level of student and faculty engagement.
Sustainable Features:
Natural lighting
LEED Silver Certified
Project Team:
Architect: LPA, Inc.
Construction Manager: Balfour Beatty Construction
Civil Engineer: LPA, Inc.
Electrical/Mechanical Engineer: LPA, Inc.
Structural Engineer: LPA, Inc.
Landscape Architect: LPA, Inc.
Construction Manager: Chris Miller
Prop M Construction Manager: John Philipps