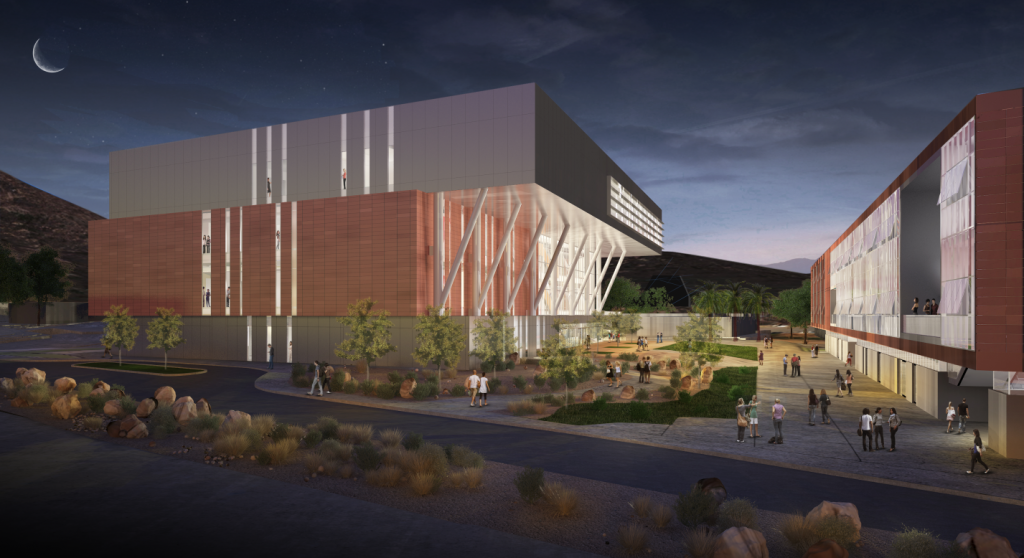 Project Delivery Method: CM At Risk
Project Cost: $67.3 million
Construction Start Date:  June 2015
Completion Date: January 2019
Occupy Date: January 2019
Bond Series: C
Scope/Summary: 
Construction of a 85,000 SF 4-story Library and Learning Resource Center to replace current outdated facility.  The new Library/LRC consists of an expansive entry atrium, collaboration and group study in both private rooms and open areas, classrooms, training and meeting rooms, individual and group open lab tutoring, and a computer commons with both individual carrels and group settings, and Staff offices.
Sustainable Features:
Photovoltaic panels on roof to provide building electricity
Project is pursuing LEED Gold Certification.
Awards:
Community College Facility Coalition (CCFC) Award of Merit
Project Team:
Architect: LPA, Inc.
Construction Manager: Gilbane Building Co.
Civil Engineer: LPA, Inc.
Electrical/Mechanical Engineer: LPA, Inc.
Structural Engineer: LPA, Inc.
Landscape Architect: LPA, Inc.
Construction & Facilities Planning Manager: Dennis Astl
Prop M Construction Manager: John Philipps
Furniture, Fixtures & Equipment (FF&E) Supervisor: Eileen Poole