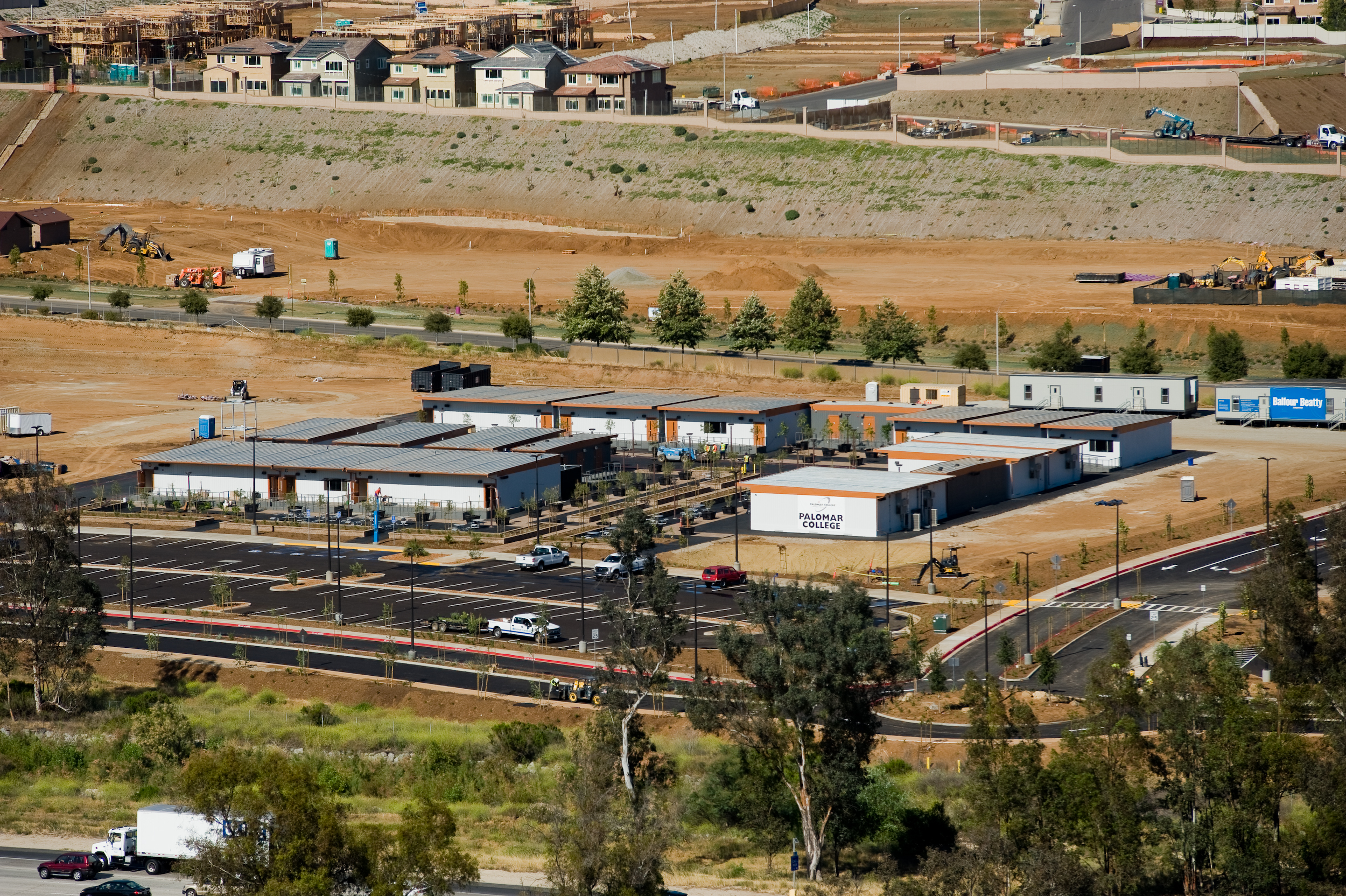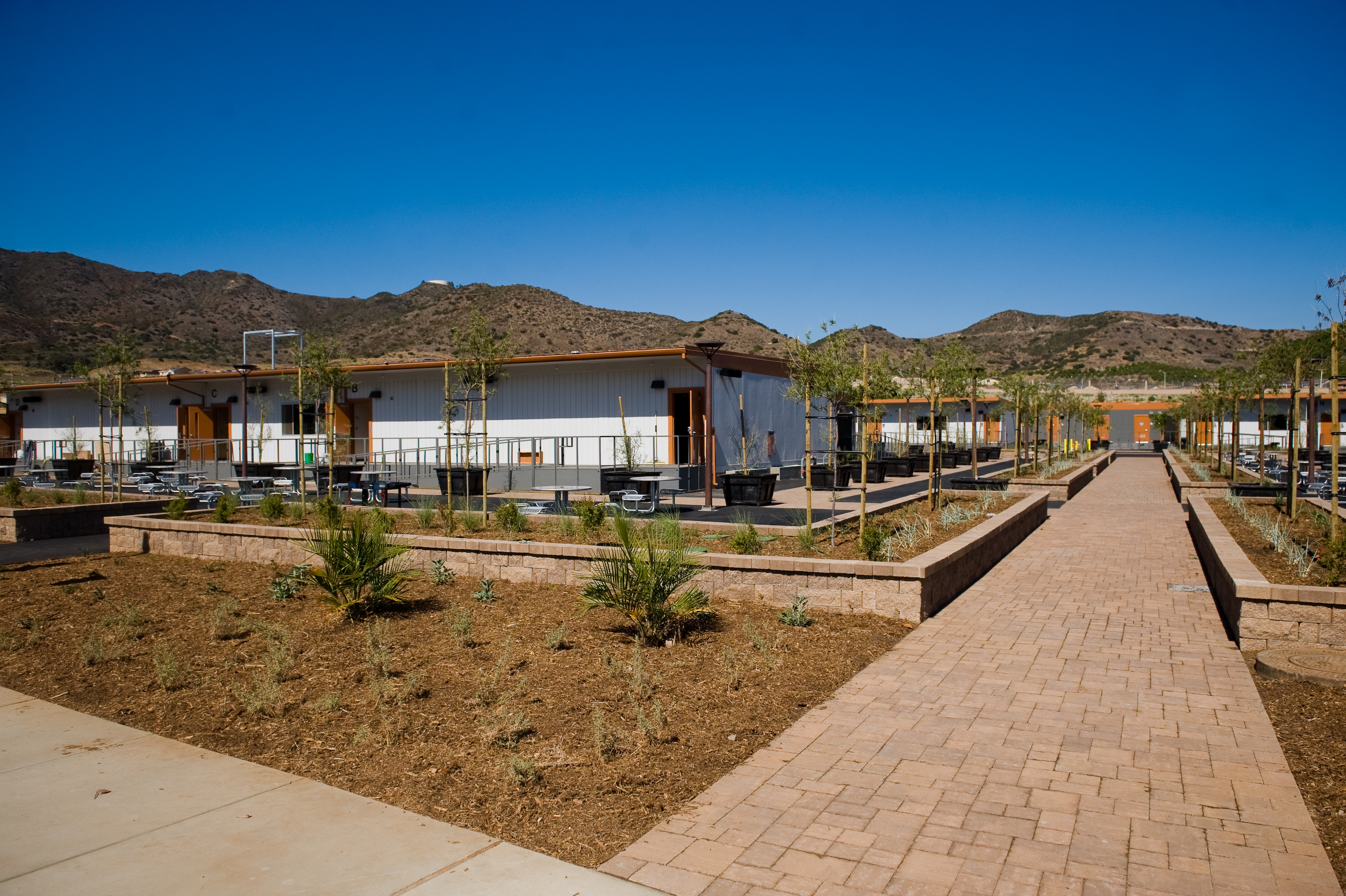 Project Delivery Method: CM Multi-Prime
Project Cost: $29.8 million
Construction Start Date:  June 2017
Completion Date: June 2018
Occupy Date: June 2018
Bond Series: C
Scope/Summary: 
Construction of 18 modular buildings of over 20,000 SF 4-story Interim Village to open the new Fallbrook Education Center.  The Interim Village consists of modular buildings for Administration, Staff and Student Lounges and Meeting/Study Rooms, Library, Science Labs, Computer Lab, and Classrooms.  All roads, parking lots, and associated landscaping were constructed for current and future development.
Project Team:
Architect: HMC
Construction Manager: Balfour-Beatty Construction.
Civil Engineer: Masson & Associates
Electrical/Mechanical Engineer: Johnson Consulting, P2S
Structural Engineer: HMC
Landscape Architect: Deneen Powell Atelier
Construction & Facilities Planning Manager: Dennis Astl
Prop M Construction Manager: John Philipps
Furniture, Fixtures & Equipment (FF&E) Supervisor: Eileen Poole