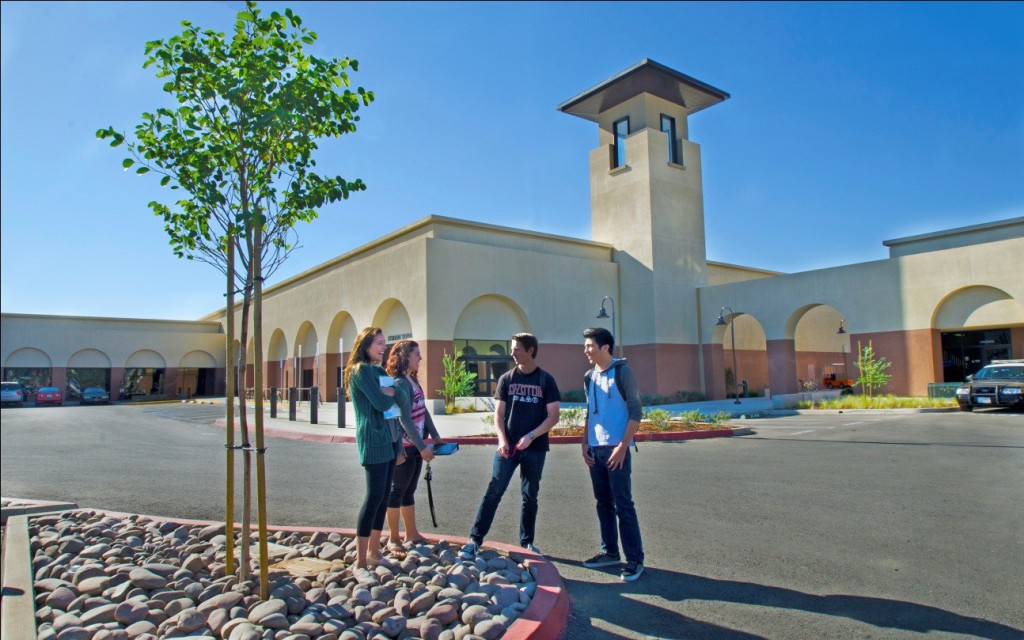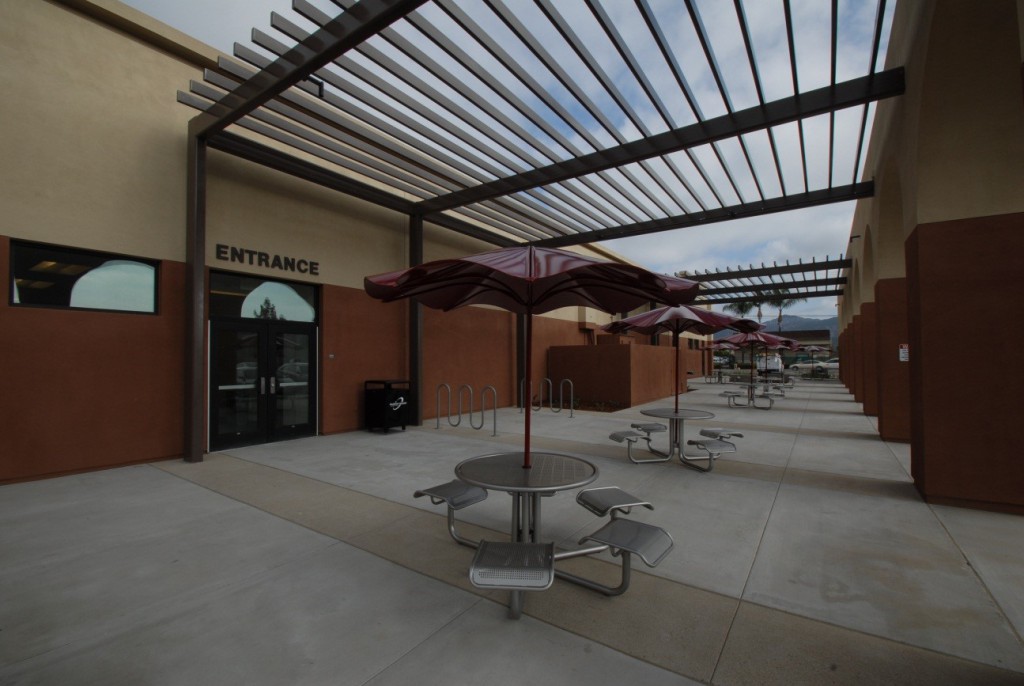 Project Delivery Method:  CM Multi-Prime
Project Budget:  $15.7 Million
Construction Start Date:
Completion Date:  July 2013
Occupy Date: August 2013
Bond Series: A
Scope/Summary: 
Due to the age and outdated architecture of the buildings and facilities being a former retail center, a cosmetic "facelift" was necessary to enhance the quality of the learning environment and help draw neighboring community to the Education Center.  The entire exterior was transformed to a streamlined , contemporary image, the interior was remodeled for better efficiency, and rooms were updated with new paint and flooring for creating a welcoming atmosphere.  Parking lots were reconfigured and repaved for more efficient Staff and Student parking, circulation and safety.
Sustainable Features:
Pervious asphalt for direct percolation of parking lot surface runoff
Outdoor patio areas for student relaxation and collaboration
Tinted solar and graffiti resistant window film
High efficiency restroom fixtures.
Project Team:
Architect: LPA, Inc.
Construction Manager: C.W. Driver
Civil Engineer: LPA, Inc.
Electrical/Mechanical Engineer: LPA, Inc.
Structural Engineer: LPA, Inc.
Landscape Architect: LPA, Inc.
Construction Manager: Chris Miller
Prop M Construction Manager: John Philipps