Thank you for visiting our website! Palomar College offers FREE ESL Tutoring for all Palomar College students! ESL Tutors can offer support in writing, reading, grammar, pronunciation and conversation practice for any Palomar College class. We also offer support in learning how to use Canvas, MyPalomar, email, and more!
If you have a question about our services, please email mgriggs@palomar.edu.
---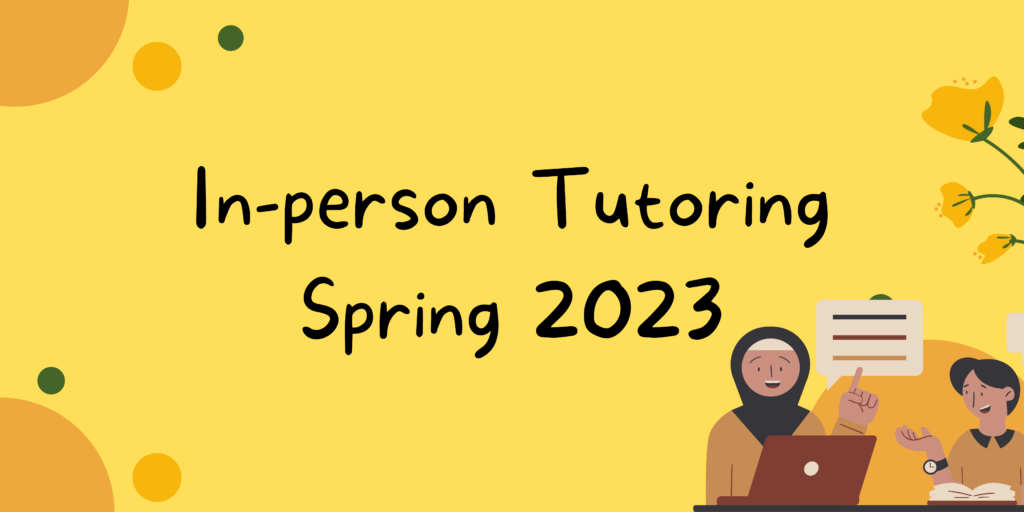 Tutors are available IN PERSON in San Marcos, Escondido, Fallbrook, and Rancho Bernardo
On the SAN MARCOS Campus, tutors are available on the 3rd floor of the library (LRC 318).
Tutors are available on a walk-in basis.

Monday – Thursday 8am – 6pm
Friday 9am – 2pm
---

There are many tutors excited to help you with your classes, and they are all available online! Check out the flyer below and click the link to schedule an appointment with that tutor!
Last modified on March 16, 2023