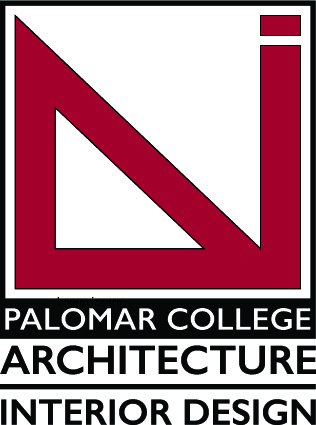 Architectural Department at Palomar College
In direct alignment with Palomar College's mission statement, the Architecture Department is committed and focused on being the leading provider of education to influence positive change and excellence in the built and natural environments. We celebrate diversity in cultures, beliefs, abilities and needs. We foster a culture of integrity, professional practices, ethical behavior, environmental responsibility and global sustainability. Our instructors will educate, nurture, and inspire our creative-minded architectural and design students immersing them in a culture of professional practices designed to evoke passion and inspiration in the pursuit of their professional goals. Our curriculum is inclusive of individuals pursuing educational enrichment, career and technical training and re-training, certificates of achievement, associate degrees, and transfer-readiness to private schools and universities. We equip students with the skills and confidence necessary to become engaging leaders of change in society while living respectfully and responsibly in a global society.
Program Learning Objectives

Successful students will demonstrate the ability to apply the principles of design theory, site analysis, structural and material applications, Green design, perspective and rendering theory, programming client requirements to solve a series of design problems.
Prepares students for employment as a design/production drafter in the field of architecture.
We offer Certificates of Achievement as well as Associate of Science Degrees in Architecture.
Coalition of Community College Architecture Programs, C.C.C.A.P.
The Architecture Department is a proud member of C.C.C.A.P.
Please check the catalog for more information!
The PATH to Becoming an Architect
Please review the slide show below to help you on your way. Feel free to contact our faculty to help answer any questions about your career options.