Military Leadership Program Information & FAQs
Palomar College now offers a Military Leadership Program!
Active-duty students in the Marine Corps can earn 12-units of FREE college credits for completing education and training through the Marine Corps!
With these 12-units of credit, along with a 6-unit MIL 199 Work Experience class, you can earn an 18-unit Palomar College MIL Apprenticeship Program Certificate of Achievement, and can continue on to complete your AS degree.
You can also earn the General and Operations Manager Apprenticeship Certificates through the state of California and the Department of Labor.
Check out our FAQs below for more information!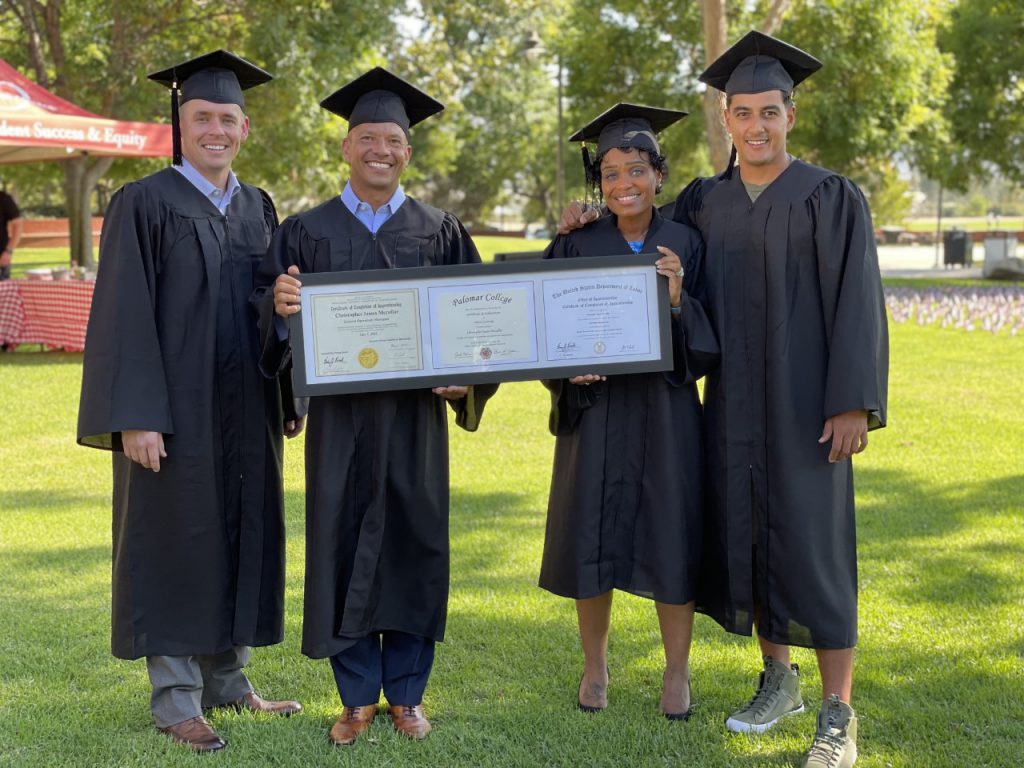 Frequently Asked Questions