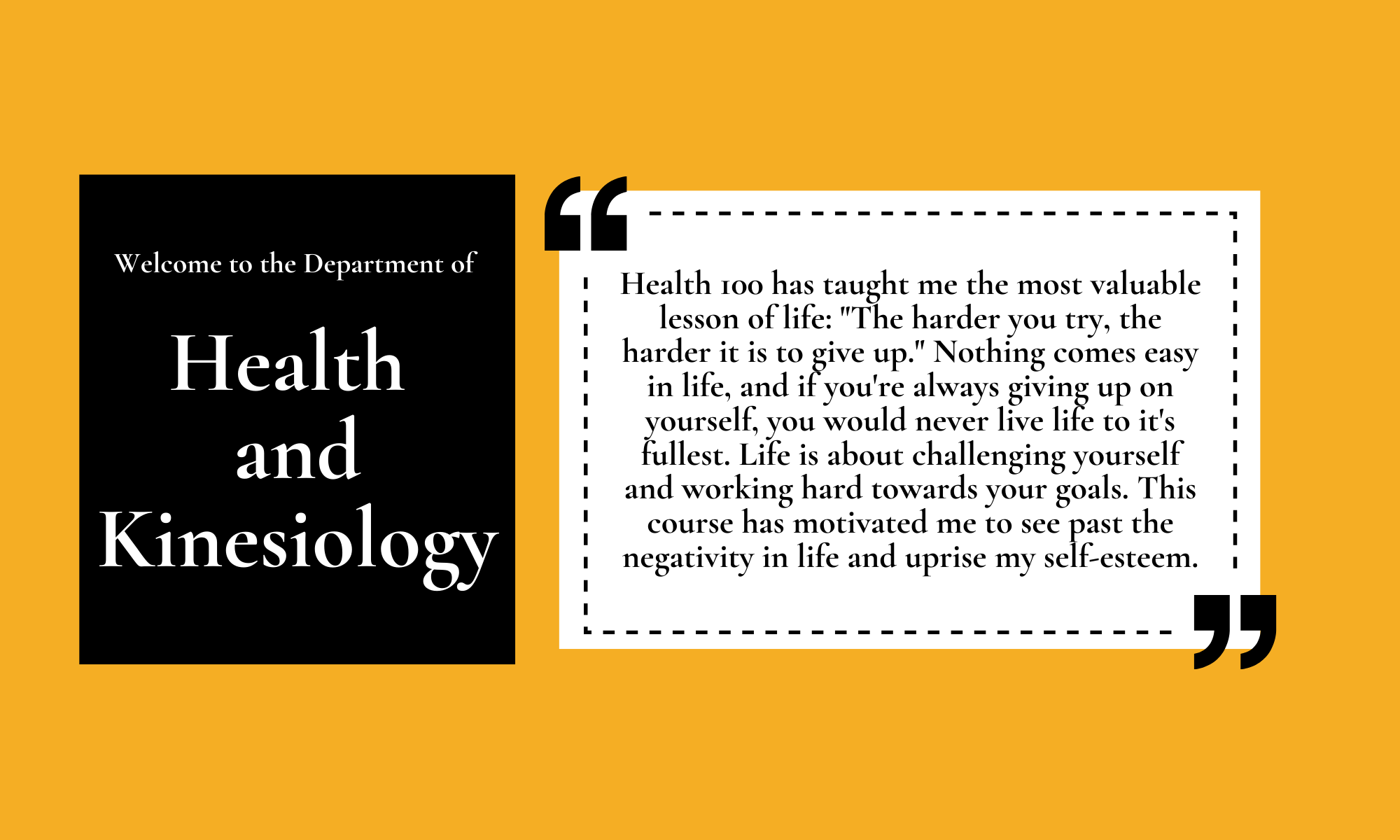 Health and Kines Student quote 2
Health and Kines Student quote 3
Health and Kines Student quote 4
Health and Kines Student quote 5
Health and Kines Student quote 6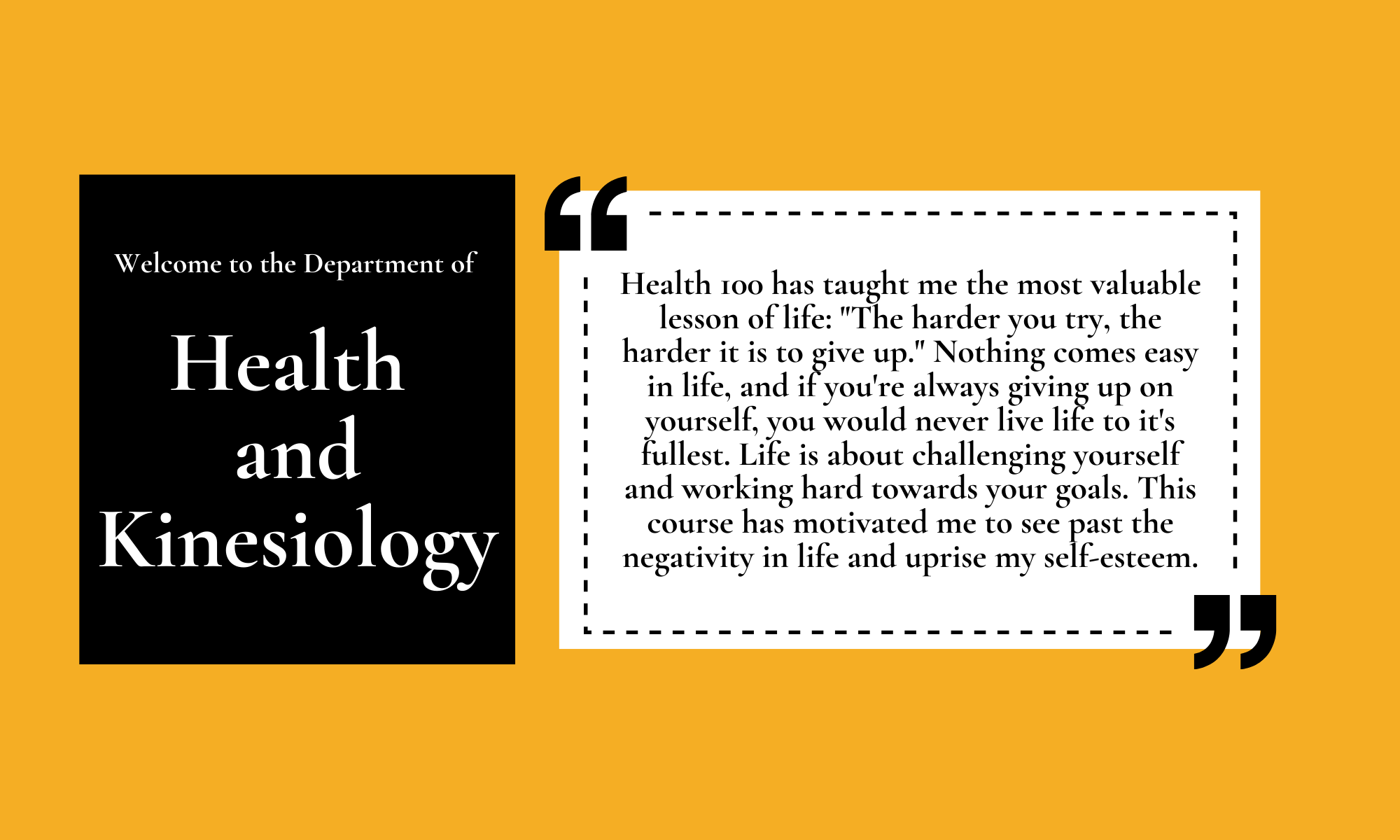 Face to Face Classes are BACK!
Online options are also available – See class schedule for details
Our Mission
Our mission is to provide an educational experience that positively impacts our students' lives through the study of health, wellness, movement principles, and sport.  We believe wellness is an integral part of a comprehensive, diverse educational experience that helps students be future ready.  We are committed to facilitating a healthy learning experience by utilizing culturally responsive teaching, engaging students in active and applied learning, and building essential 21st century skills for employment, such as critical thinking, problem solving skills, emotional intelligence, and teamwork.