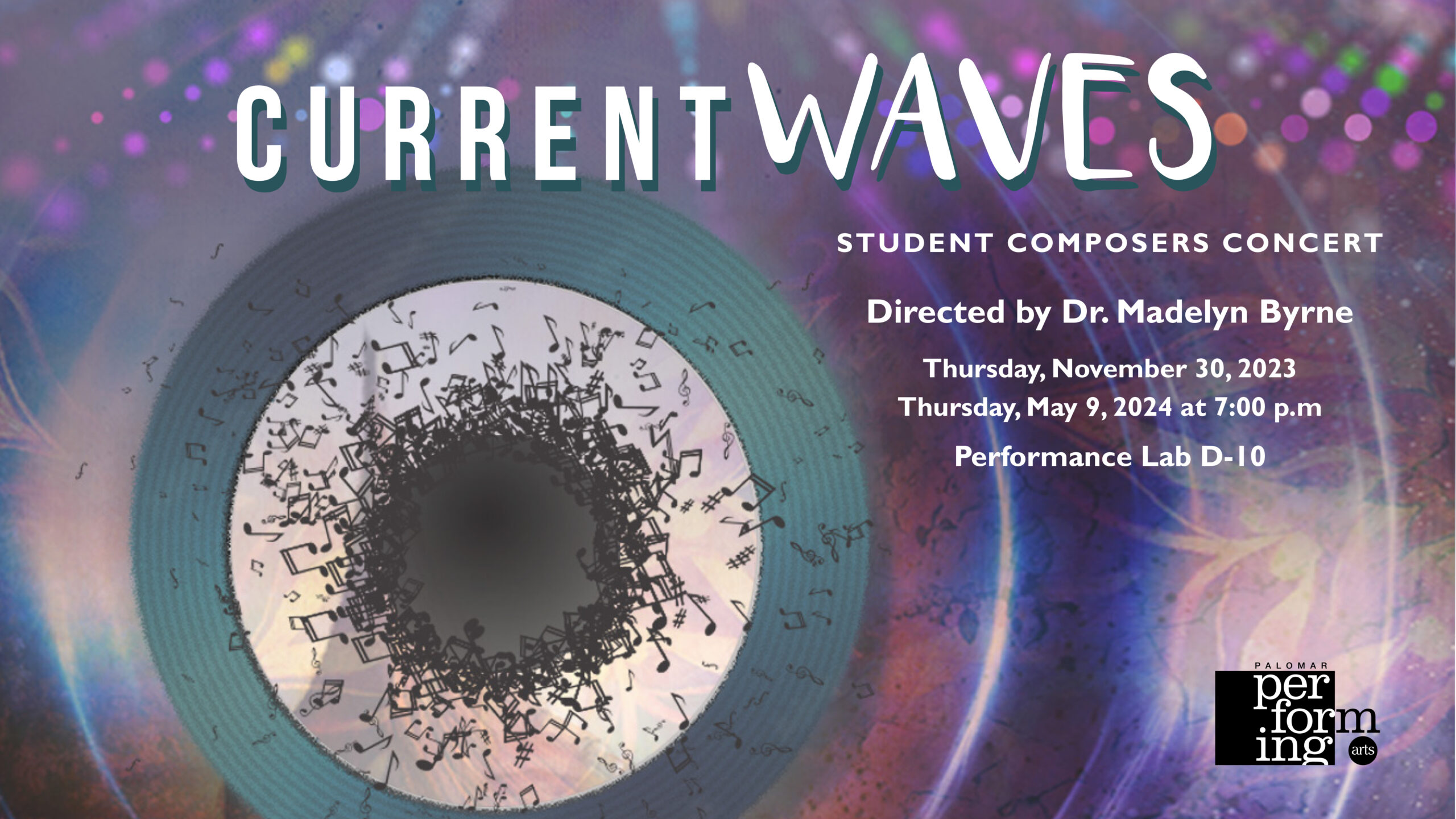 Please join us for Palomar College's the Composers Concert of Palomar College. Enjoy a wide range of stylistic approaches as each student composer is free to explore
their own compositional voice in the style of their choosing, while simultaneously being challenged to achieve excellence in their craft. Come and support your classmates and
hear the music of tomorrow, today.