New Students

Prospective Students
Simple Enrollment
Step 1: Apply and Activate
Step 2: Apply for Financial Aid
Step 3: Launch Your Success
Step 4: Review Your Placement and Develop an Ed Plan
Step 5: Register and Pay for Classes
General Resources

Current Students

Student Resources
Campus Life
Health and Safety
Student Support Programs

Many Faces of Women in Leadership: Courageous Conversations
April 15 @ 9:00 am - 11:00 am PDT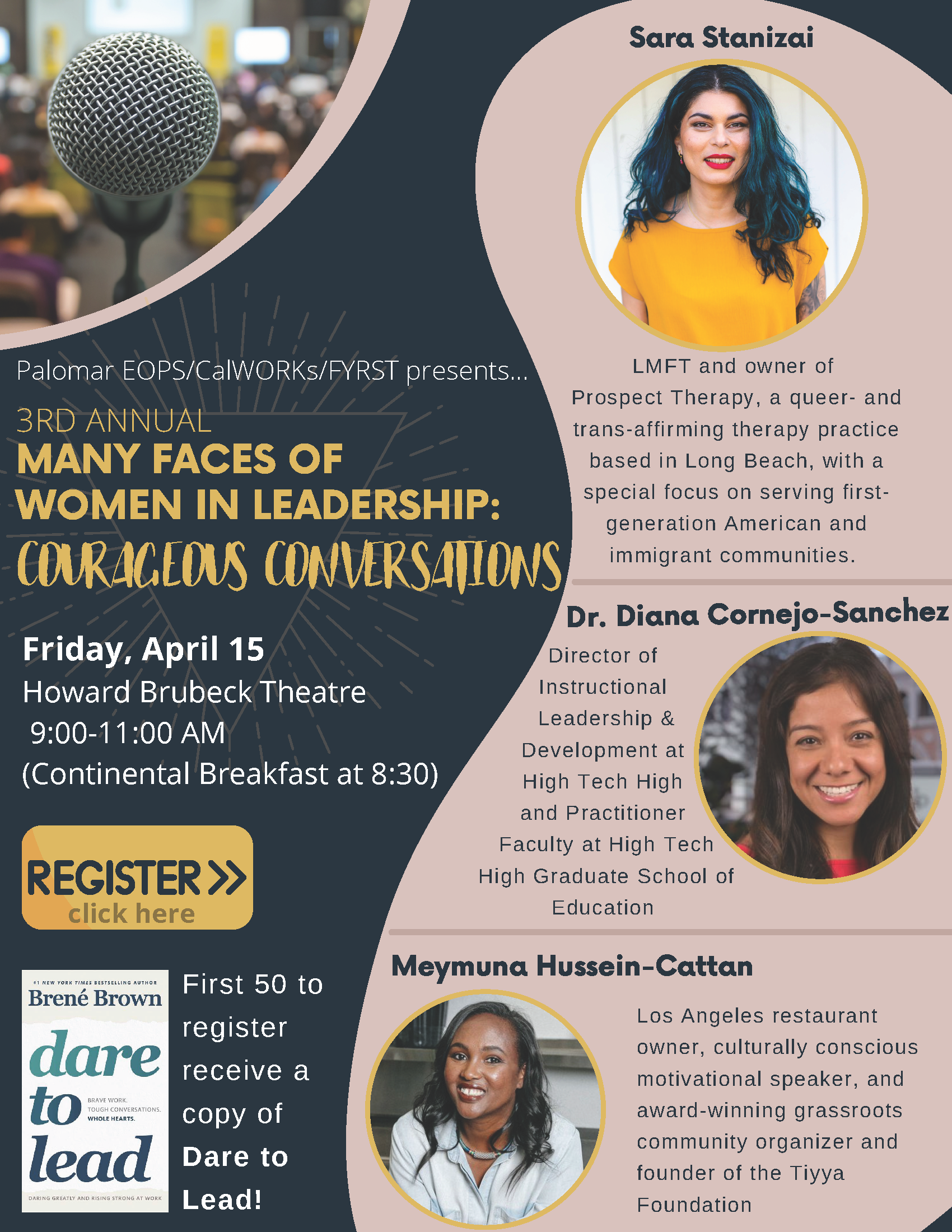 Palomar CalWORKs/EOPS/FYRST's Many Faces of Women in Leadership is an annual event that provides exposure to diversity in women's leadership. This years event will consist of the following three panelists, who will each share details of their personal journey in social justice activism and leadership.
Sara Stanizai, Licensed Marriage & Family Therapist and owner of Prospect Therapy, a queer and trans- affirming therapy practice out of Long Beach, CA
Dr. Diana Cornejo-Sanchez- Director of Instructional Leadership & Development at High Tech High
Meymuna Hussein- Cattan- Los Angeles restaurant owner, community organizer, and founder of the Tiyya Foundation
To register for this event, please visit this link.
Related Events
What are you looking for?
A - Z Index