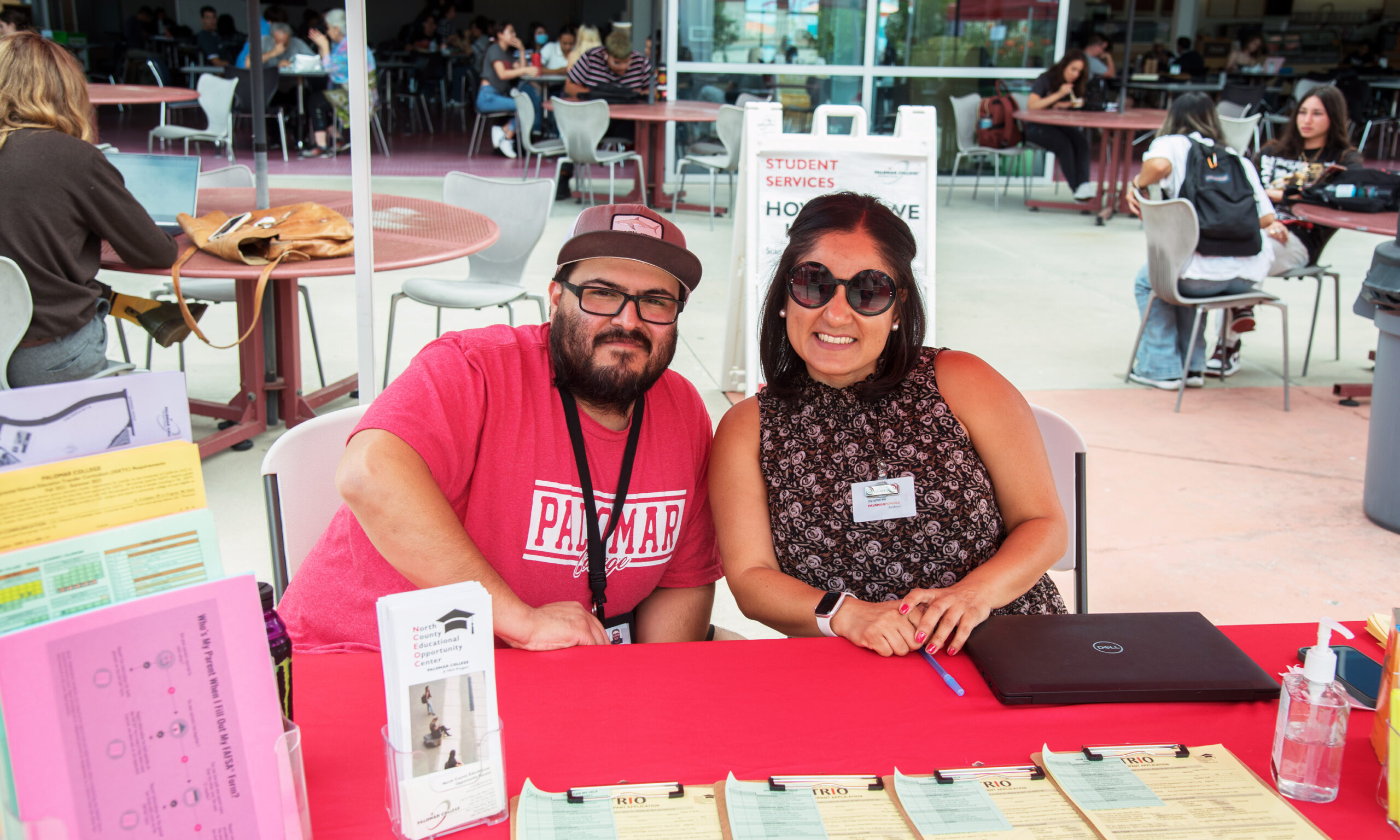 This Semester
FALL SEMESTER STARTS
COMPLETE YOUR FAFSA!
DEVELOP AN EDUCATION PLAN!
IMPORTANT DATES & MORE
Fall '22 Semester Starts
Welcome to all the new students this Fall. This semester is the first 100% back to campus semester for Palomar College post-pandemic. Masks and vaccinations mandates have been lifted, however if you or someone you know is sick please take the appropriate pre-cautions. Palomar is operating with caution as the COVID-19 situation is assessed the Health and Safety Guidance may be updated, for more information click here. Some of us took vacations this summer and others worked or had school. We are excited to be back and seeing a campus community full of students. Below are a few important dates, please keep them in mind when enrolling to classes and also mind, you can always add a class for late start even if the semester has begun.
| | | |
| --- | --- | --- |
| Full Semester (16 Week) | Start | End |
| Full Semester | 8/22/22 | 12/17/22 |
| 8 Week Fast Track | Start | End |
| Session 1 | 8/22/22 | 10/15/22 |
| Session 2 | 10/17/22 | 12/17/22 |
| 4 Week Fast Track | Start | End |
| Session 1 | 8/22/22 | 9/17/22 |
| Session 2 | 9/19/22 | 10/15/22 |
| Session 3 | 10/17/22 | 11/12/22 |
| Session 4 | 11/14/22 | 12/17/22 |
You can use the class finder here to choose a Fall semester class. If you need help adding classes please reach out here for an appointment and an NCEOC Advisor will assist you.
Get Ready for FAFSA 23-24

The U.S. Department of Education is getting ready to open the FAFSA application for the next academic year 2023-2024. For those of you who want to get it done early, the application should be available on October 1st, 2022. There is overlap with some of the financial aid grants that you can receive after completing the application, so make sure you take care of it as soon as possible.
If you haven't already completed a FAFSA 21-22 application, the California state deadline is March 2nd 2023.
For more details or if you need help filling out a FAFSA application you can make an appointment here with an NCEOC Advisor.
Events | August 15th, 16th and 18th 2022
Back to College with TRIO NCEOC
Palomar College San Marcos
NCEOC was back assisting students with Admissions, Financial Aid and Class Registration in August. Workshops were held in computer labs in MD building where our team of advisors assisted students 1-on-1 in preparation for the Fall '22 semester. All student received a thorough explanation of Financial Aid and how it works and many were registered to classes on the spot. For now there are no further events planned, but you can still get help and a 1-on-1 appointment with an NCEOC advisor if you click here.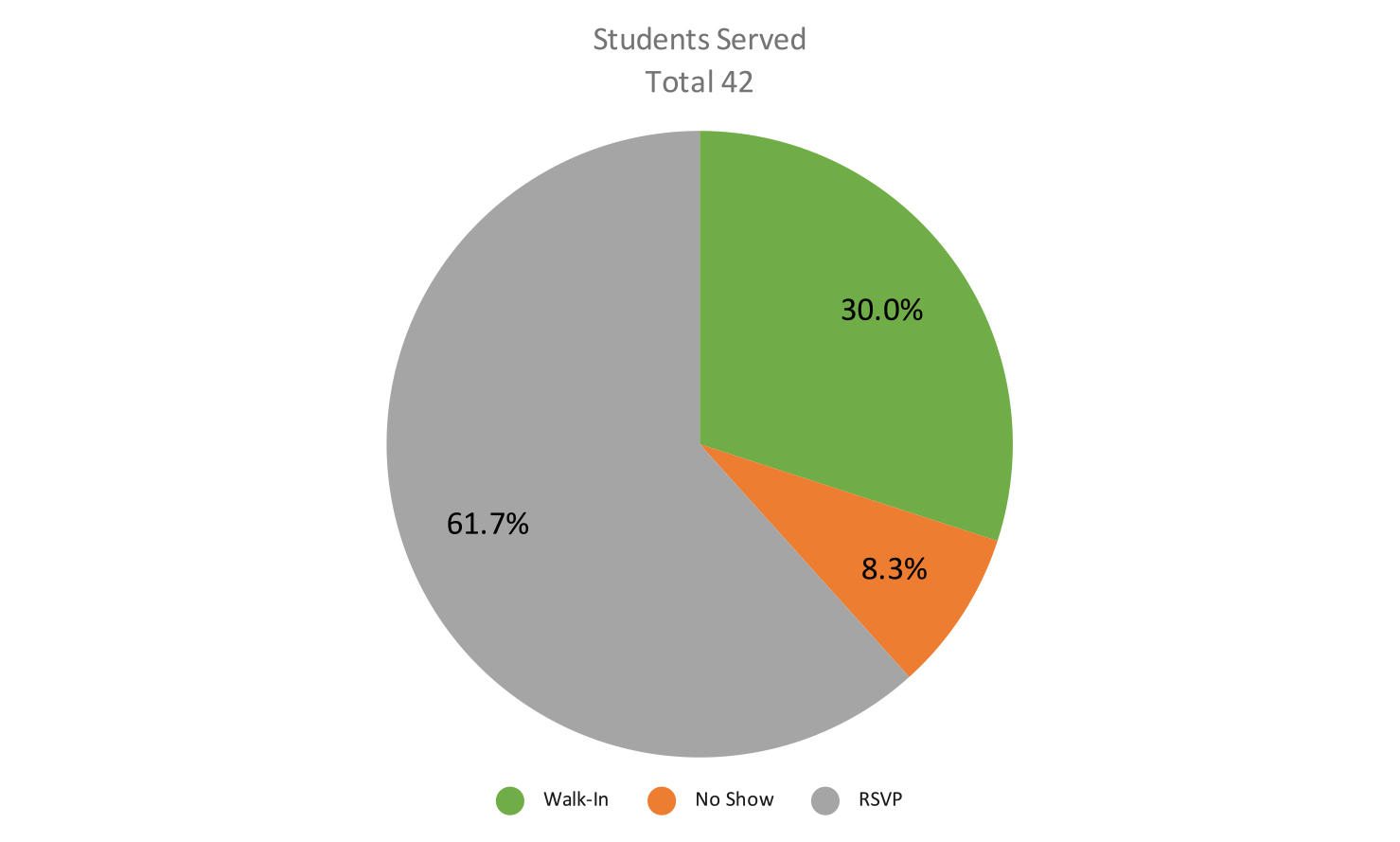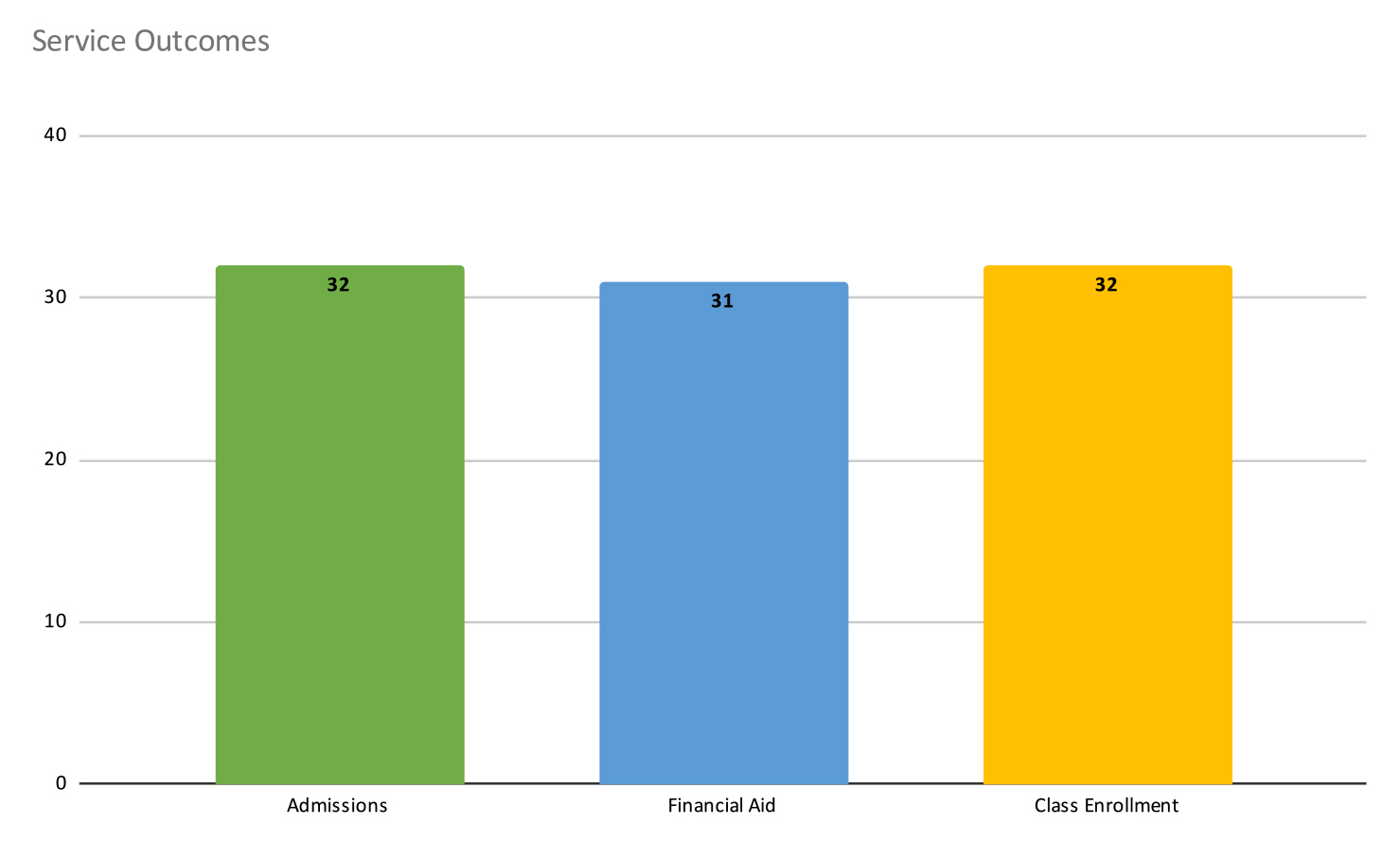 Click on image to enlarge
Conference | September 20 2022
2022 NEOCA Annual Conference
Hilton San Diego Bayfront
NCEOC attended the 2022 NEOCA Annual Conference at the Hilton San Diego Bayfront on Tuesday September 20th. The theme of the conference was "Education Creates Opportunity" and emphasized Mental Health, Advising and Best Practices. There was a brief talk about working with Immigrant and DACA populations, in the near future TRIO programs may be able to start serving students from our immigrant populations. Lunch was provided and the team had a great time learning about new Scholarships and discussing best practices for serving our student populations.
Event | December 2 2022
2022 Tarde de Familia
Student Union | Palomar College, San Marcos
TRIO NCEOC participated in Tarde de Familia 2022. The event was held in the Student Union at Palomar College San Marcos. For dinner we had pizza, catered by Ry's Pies, follow him on Instagram @rys_pies. Various departments from PC came out to table, guests received valuable information about higher education for their children, themselves and their friends. During the presentation, Tarde de Familia had guest speaker Dr. Juan Reyna. Dr. Juan Reyna is a local alumnus, having graduated from Mission Hills High School, attended both CSUSM and Palomar College. Dr. Reyna worked at Palomar College as well, becoming the Supervisor and Project Director of TRIO Student Support Services in the mid 2010s. Dr. Reyna's story is one of adversity and he was an excellent speaker to inspire current and future students of Palomar to achieve success. The event closed with kind and thoughtful words from Tarde de Familia faculty and student members. Truly a night to remember as we move to the end of the Fall 2022 semester and start getting ready for the spring.
Event | December 19 2022
2022 Winter Wonderland Retreat
ESC-700 | Palomar College, Escondido
TRIO programs NCEOC and ETS got together to celebrate a year of accomplishments helping students. Palomar College Police Department gave an Active Shooter presentation. There was games, prizes a potluck and a gift exchange. The programs were able to discuss and reflect on a productive year assisting students both College and K-12 students apply for College and Financial Aid.

What is


TRIO is a group of 8 Federally Funded programs for students. TRIO programs are student service and outreach programs designed to identify and provide assistance to disadvantaged communities. TRIO includes 7 student programs and 1 program for training program directors. All TRIO programs serve and assist low-income individuals, first generation college students and disabled students progress through the academic pipeline from middle school to post-baccalaureate programs. The existence of TRIO is thanks to the Higher Education Act of 1965 and President Lyndon B. Johnson's war on poverty.
TRIO is not an acronym, it was named after the first three programs: Upward Bound, Talent Search and Student Support Services.
Who is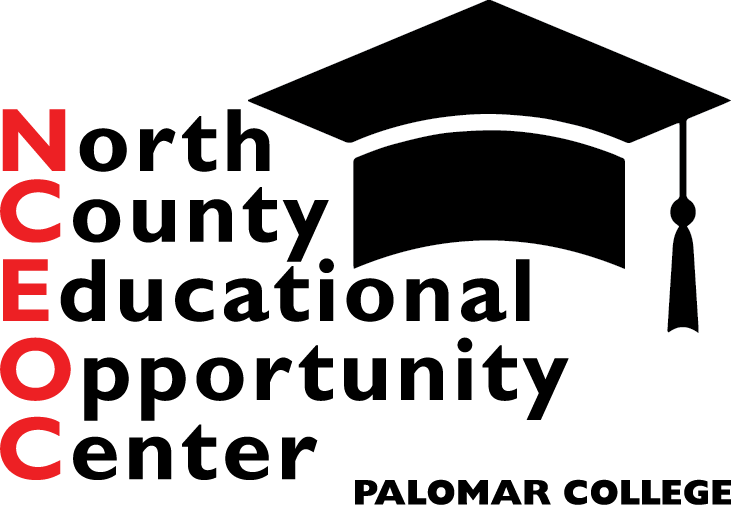 The North County Educational Opportunity Center (NCEOC) program is sponsored by Palomar College and funded by the U.S Department of Education.
The program is designed to identify and assist adults who want to enter, re-enter, continue, or enroll in a program of postsecondary education. NCEOC is dedicated to providing quality information, guidance, and services pertaining to education. Staff can assist individuals with exploring career paths, planning their education and where to go to school.
How do I qualify?
NCEOC is a federally-funded TRIO Program by the U.S. Department of Education. Services are FREE of charge for participating students and their families.
Citizen or permanent resident
At least 19 years of age
Interested in enrolling in a high school diploma, GED program, or in a program of post-secondary education
First Generation College student or considered a low-income individual (See chart below)
| Size of Family Unit | Taxable Income | Size of Family Unit | Taxable Income |
| --- | --- | --- | --- |
| 1 | $20,385 | 5 | $48,705 |
| 2 | $27,465 | 6 | $55,785 |
| 3 | $34,545 | 7 | $62,865 |
| 4 | $41,625 | 8 | $69,945 |
Who Should Apply
This program is designed for adults looking to further their education. Encouraged to apply are:
Parents of Head Start children
Single heads of households
CalWorks recipients
Persons who did not complete high school or college
High school graduates with no post-secondary education or dropouts
Persons with disabilities
Persons with limited English proficiency
Justice-involved individuals
Veterans
For more information please click below!
Connect with Us