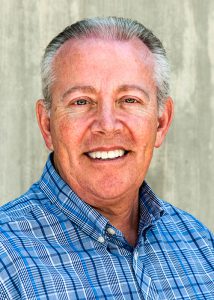 Jim Coil, Ed.D, LMFT
For more than 25 years, Jim has provided counseling services in the form of individual, couples, family and group therapy to families, adults, couples, adolescents, and children in the San Diego. During this time, he was employed at Scripps Memorial Hospital and Children's Hospital's Department of Outpatient Psychiatry, where he created and administered two intensive outpatient treatment programs designed to address clients struggling with addiction, depression, anxiety, and impaired family communication. In recent years, he served as the Director of the Wellness Center and the Director of Counseling Services and Training at Point Loma Nazarene University and also teaches graduate psychology courses for the Department of Graduate Psychology at Azusa Pacific University.
Additionally, Jim has been in private practice for over 16 years and works extensively with adolescents, young adults including millennials, professional athletes, couples, and adults who are struggling with depression, anxiety, and addictions.  Jim is a frequent presenter at college campuses, conferences, seminars, churches, and community organizations on topics including managing and improving your mood, thriving beyond addictions, the art of intervention, and the therapeutic benefits of humor and the practice of gratitude and optimism.
Therapeutic Approach:
Jim utilizes a therapeutic approach that is a collaborative, client-centered and solution focused.  Utilizing this approach, he works with the student in identifying the goals for therapy.  This collaboration includes addressing and resolving problems in a planned and solution focused fashion as a means of restoring hope, and identifying and enlisting the strengths of the client(s) to restore functioning and and achieve healing.  This process may include homework assignments to be completed between sessions.  It will also include examining family systems, past and present and how these impact relationships. Further examination of systems may include work, religion, cultural, and societal systems and how these factors influence your current situation.