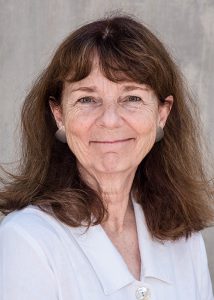 Jean Cook, PsyD, LMFT
Jean joined the Behavioral Health Services staff in March 2016. A transplant from Iowa to California since 1981, she has provided counseling services to kids, teens, adults and families for the past 36 years. Jean has worked in the private and public sector including both inpatient and outpatient programs for San Diego County Mental Health services. Jean received her doctorate in clinical psychology from Alliant University in 2008, and a bachelor's and master's degree from Iowa State University, Ames, Iowa.
In addition to working at Palomar College, Jean teaches in the Masters of Counseling program for National University as an adjunct instructor and has a part-time private practice.