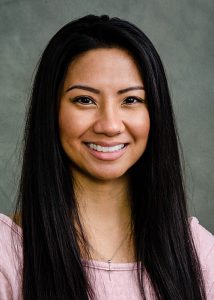 Hope Mondala Rull, BSN, RN
Hope Rull earned her bachelor of science degree from California State University, San Marcos in 2010. She began her nursing career in the acute care setting of Scripps Memorial Hospital in Encinitas, California, where she was awarded Nurse of the Year in 2014.
For six years, Hope worked as a registered nurse in the Progressive Care Unit (PCU) and she also attained her Medical-Surgical Board Certification, Pediatric Advanced Life Support (PALS), Advanced Cardiopulmonary Life Support (ACLS), and the National Institute of Health (NIH) Stroke Scale Certification.
Hope has served in the Palomar Health Center since January of 2014, where she continues her passion in educating and helping Palomar students, faculty and staff.